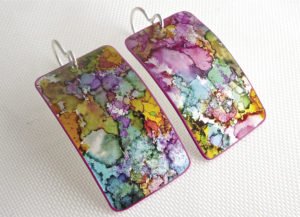 Studio Tours and Art Festivals
September; the official start of autumn. The leaves have begun their transition. Beautiful hues of red, yellow and orange create breathtaking scenery; an art display in itself. To celebrate, why not take a scenic tour along the lake, while participating in the Crossing Borders Studio Tour and the Lake Superior 20/20 Studio Tour. Also this month is the Ely Harvest Moon Festival, Sept. 9-11, and the Grand Marais Art Colony Plein Air festival, Sept. 9-16.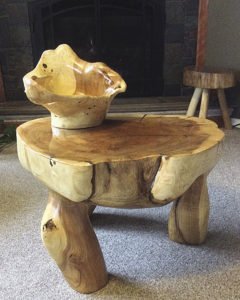 Lake Superior 20/20
Marvel in the artistic talent showcased during the free, self-guided Lake Superior 20/20 tour, taking place between Gooseberry Falls and Duluth, Sept. 23-25. Glass, woodwork, painting, printmaking, sculpture, photography, jewelry and ceramics will be shown, demonstrated and offered for sale. Artists include Gail Rosenquist, Rose Kadera Vastila, Doug Jackson, Lily Winter, Sandi Pillsbury Gredzens, and more. www.lakesuperior2020.com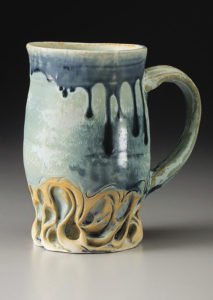 Pictured above, jewelry artist Lily Winter has been creating beautiful jewelry since 2005.
Doug Jackson loves to create wooden carvings and furniture [above right].
Also featured during the 20/20 tour, artist Gail Rosenquist creates wheel-thrown porcelain and stoneware clay vessels [left].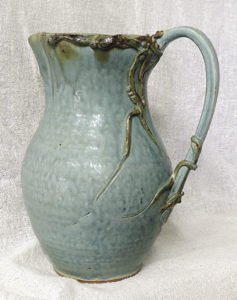 Another ceramic artist to be featured during the Lake Superior 20/20 tour is Rose Kadera Vastila, who created this turquoise pitcher [right].
Lastly, artist Sandi Pillsbury Gredzens, who painted "Spring Castle Danger," featured above [top of page], will be attending the Lake Superior 20/20 Studio Tour, too.
Crossing Borders Studio Tour
Visit six art studios along Lake Superior, from Two Harbors to Grand Portage, with the Crossing Borders free self-guided studio tour. Celebrating its 20th year, this year's tour will include Blue Skies Glassworks, and Cooter Pottery and Hand Weaving in Two Harbors; Last Chance Fabricating in Lutsen; Betsy Bowen Studio in Grand Marais; Lee and Dan Ross in Hovland; and Ningii-Ohitoomin Ojibwe Art Gallery in Grand Portage. Studios are open daily from 10 a.m.-6 p.m, Sept. 23-Oct. 2. www.crossingbordersstudiotour.com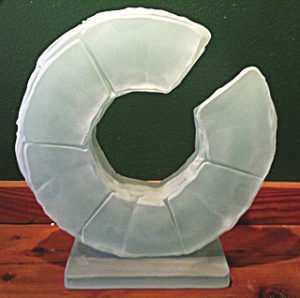 Grand Portage artist Marcie McIntire is one of the fiber artists that will be featured during the Crossing Borders Studio Tour. Her work consists of beadwork, applique, ribbonwork, clothing, and baskets [above left].
Another Crossing Borders artist, Michael Tonder, creates "icy" glass sculptures [right].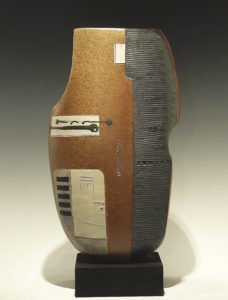 Clay and stone sculptors Dan and Lee Ross will also be featured at the Crossing Borders Studio Tour [left].
Breana's Pick of the Month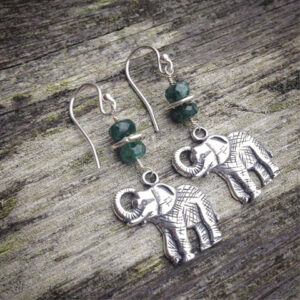 Elephants symbolize many things, such as patience, strength, wisdom and loyalty. In some cultures, elephants with their trunks up are considered good luck. As an elephant lover, I'm excited to showcase these beautiful emerald and silver elephant earrings by Christine Burnes [right], available at Kah-Nee-Tah Gallery in Lutsen. Visit www.kahneetah.com for more info.