Duluth Art Institute
This month, two new exhibitions are on display at the Duluth Art Institute until April 2. "Public Domain: Photographs by Ken Bloom," showcases Bloom's three-year project documenting public life in Japan during the 1970s. In 1976, Bloom bought a one-way plane ticket to Tokyo to find his "decisive moment." He had only $60 in his pocket and his camera with him. His bold actions to explore a new land are mirrored in his bold-photography, creating curiosity and wanderlust in many viewers. An Artist Talk is scheduled for March 15, at 5 p.m., and the exhibition will be on display at the Duluth Art Institute's George Morrison Gallery.
"Land of Wonder: New Work by Shawna Gilmore," showcases acrylic paintings with dream and story-like scenes, captivating audiences of all ages. Gilmore graduated in 2000 from UMD with a Bachelor of Fine Arts degree in Studio Art. She describes her work as "exploring edges of wonder and reality… These surreal scenes convey other worlds where I can escape to process experiences, observations or obsessions." Her paintings explore science, fairy tales and a variety of topics in between. Gilmore's exhibit also includes an audio tour. An Artist Talk is scheduled for March 9, at 5 p.m., with youth activities included.
Also at the Duluth Art Institute is Youth Art, on display from March 3-26 with live.artist demos during the opening reception on March 3, from 5-7 p.m.
Mid-Winter Art Quickie

Other area art events include the Mid-Winter Art Quickie at Betsy Bowen's studio in Grand Marais, featuring a variety of local and regional pottery. The event will be held March 25-26.
A Sense of Wonder
The Spirit of the Wilderness, "Sense of Wonder: Expressing This Place" exhibit will be on display from March 4-28 at the Johnson Heritage Post. All Artists, both amateur and professional, are invited to showcase their work. The Cook County High School art class students will also be contributing.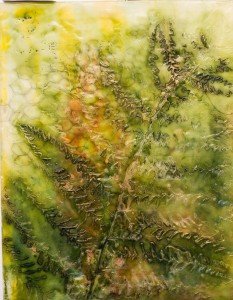 Participants are asked to consider how the landscape, light, atmosphere, seasons and community of the North Shore have shaped them as artists. Interpretation is varied, creating a unique and fascinating experience for guests. Previous shows have included photography, paintings, drawings, cravings, sculptures, fiber and pottery. The exhibit will open at 5 p.m., March 4, with appetizers; followed by a discussion with Chel Anderson at 6 p.m. Anderson is an extraordinary interpreter of the natural history of the North Shores.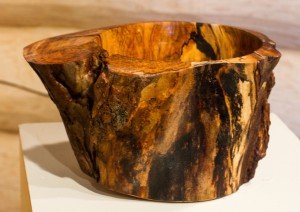 Artwork will be accepted at Johnson's Heritage Post between noon and 4 p.m., March 1-2.
---
Breana's Pick of the Month
Jess Oullis Smith recently started creating wrap bracelets as a hobby, but her obsession quickly grew. She uses genuine leather and natural gemstones. The buttons used here were created by Wickwire Clay Works (located in Grand Marais). Jess will be selling her creations at various locations this spring. For more info, call (218) 370-2094.