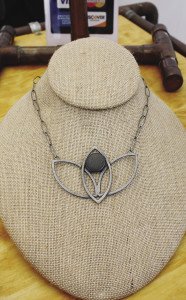 While I'm not skilled with a paintbrush or camera, I am a performing arts dancer and a lover of all art forms, which makes July one of my favorite months of the year. Art festivals are abundant throughout the Northern Wilds. There's the annual Grand Marais and Hovland art festivals, Ely Blueberry Arts Festival, Two Harbors Chalk.a.Lot, DAI Paint du Nord, Ely Greenstone Art Show, and the Duluth Art in Bayfront Park in August—just to name a few. Not to mention all the art exhibits being showcased. With so many extraordinarily talented people along the shore, I declare July a time to celebrate their works.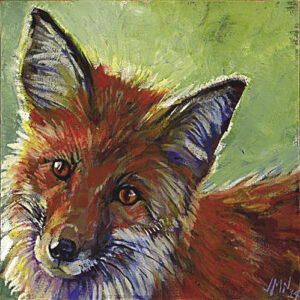 Grand Marais Arts Festival
Over 70 artists, both local and regional, will partake in the 26th Grand Marais Art Festival, July 9-10, hosted by the Grand Marais Art Colony. Festival-goers will skee art mediums of all kinds, from photography, painting and ceramics, to jewelry making, sculpting and woodcarving. This is the perfect time to reminisce with your favorite artists and see hands-on demos, all amidst a beautiful Lake Superior backdrop.
Jennifer Nunnelee will show off her jewelry (pictured above) at the festival.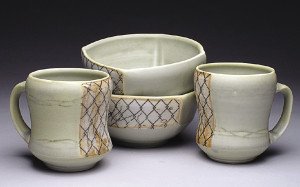 Painter Jeff Niesen will showcase his works, like "Red Fox" pictured here.
Tim Pearson creates watercolor paintings, such as "Two Chickadees."
Minnesota ceramic artist Megan Mitchell uses printmaking techniques on her pottery.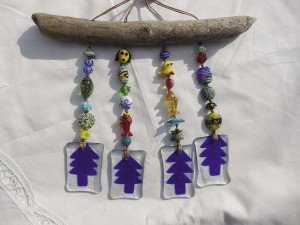 Hovland Arts Festival
The 11th annual Hovland Arts Festival, July 2-3, will feature over 25 area artists and will take place from 10 a.m.-4 p.m. at the Hovland Town Hall. Local musicians Joe Paulik, Jim Miller, Yvonne Mills, the Portage Band, Katrina and Julian, and the Redshaw Family will serenade festival-goers. There will also be food provided by the Trinity Lutheran Church. To see the full list of participating artists, visit www.hovlandartsfestival.com.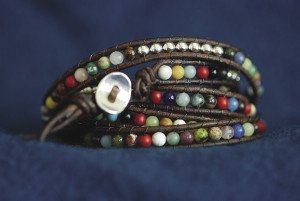 Terry Lewis of Serenity Pines Creations makes recycled wine bottle chimes.
The Hovland Arts Festival features mediums of all kinds, including jewelry by Sue Hangge.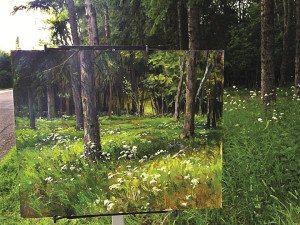 Paint du Nord
Forty Minnesota artists have been selected to participate in the Duluth Art Institute's second annual Paint du Nord, an outdoor painting festival that will take place July 10-16. En Plein Air means "in the open air," so artists will work outdoors, drawing inspiration from the landscape and their surroundings. The juror for the exhibit is Dan Mondloch, who was awarded first place at last year's festival. Mondloch will offer a watercolor workshop on July 16, from 9 a.m.-4 p.m. Other activities include a free Quick Paint class at Midtown Park on Wednesday, July 13, from 6-7:30 p.m. An exhibit showcasing the artists' work will run from July 15-September 9.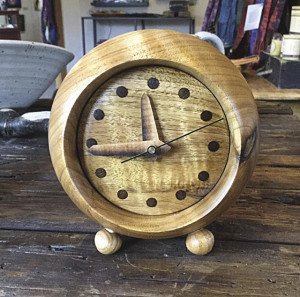 Breana's Pick of the Month
Minnesota artist Mark Reschke has a love for natural wood, his favorite being Birch Burl. Reschke makes everything from jewelry boxes and wooden ladles, to Celtic candles and wood flasks. My favorite pieces are his wooden clocks, which can be purchased at Kah-Nee-Tah Gallery in Lutsen. Visit www.xswoodworks.com for more info.