December event listings for Grand Marais, Lutsen, Two Harbors, Duluth, Thunder Bay and other Lake Superior North Shore communities.
---
Family Night
Dec. 17, Saturday Bring the kids to Lutsen Mountains for a night of fun for the whole family. Start the night off with a ride on the new Summit Express gondola to the Summit Chalet on Moose Mountain for a delicious dinner and entertainment.
The kids will enjoy a multitude of activities, including face painting (as seen above), art projects, mask making, hula hoops, a pizza party and fireworks. There will also be live kid's music by Jack and Kitty Norton, as well as a magic show by Chaz. Family Night will be held from 5-8 p.m. Admission is $20 for adults and $12 for ages 6-12. All ages are welcome to attend.
Family Night is part of Lutsen Mountain's Family Festival Weekend package, which includes two nights lodging, two days lift tickets and free ski rental for the entire family. Other Family Festival Weekends will be held Jan. 20-22, with live kid's music by the Teddy Bear Band; Feb. 10-12 with music by Bizzillion; and March 24-26, musician TBA. lutsen.com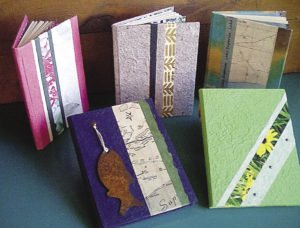 Senior Book Project
During the holiday season, books designed by the senior class of Cook County High School will be sold at Java Moose, Betsy Bowen's Studio and the Lake Superior Trading Post. With this project, the students raise money while learning bookbinding skills to help them create their own senior books in the spring. Throughout the year, the seniors work on personal writings and photographs to include in their senior books. They design and create their book to reflect their individual personalities and to honor the people, places and events that have inspired them. Cost is $20 per book and every book is created by the combined efforts of many students.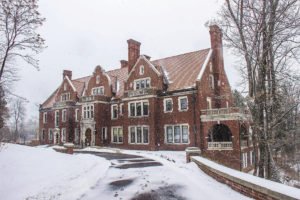 A Glensheen Christmas
Nov. 25-Jan. 8 See a 39-room mansion decked out for the holidays during the Glensheen Christmas event in Duluth; decorated with over 25 Christmas trees, hundreds of feet of garland and small hidden elves for you to find throughout the mansion. Start your experience with free hot cocoa in the Carriage House and take a memorable family photo on a Portland Cutter sleigh. See if you can spot the hidden elves as you hear Congdon Christmas stories and sample a free Christmas cookie, recreated from Clara Congdon's very own shortbread cookie recipe. Finish your tour by exploring the lakeside grounds. Guided tours are offered Monday-Fridays and self-guided tours are offered Saturdays and Sundays. Glensheen is open daily from 9 a.m.-4 p.m. glensheen.org
Pikku Joulua
Dec. 1, Thursday Pikku Joulua means "Little Christmas" in Finnish. Held the first Thursday in December each year, all are welcome to join the community of Finland for a potluck of traditional Finnish foods, fun and a few Christmas traditions. In Europe, the tradition is to visit the cemetery, where they light luminaries. To reflect this tradition, the walkways and tables will be lit with luminaries. Following the meal there will be live music, reindeer, caroling, and Jouler Pukki—the Finnish Santa. Social hour begins at 5 p.m., dinner is at 6 p.m. and entertainment is from 7-8 p.m. finlandmnhistoricalsociety.com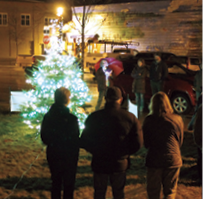 Light Up a Life
Dec. 1, Thursday The eighth annual Light up a Life offers community members the opportunity to celebrate the life of a loved one during the holiday season. Each donation lights one bulb in memory of one person on the memory tree, located downtown Grand Marais. The tree lighting ceremony will be held at 6 p.m. in the Stone Throw room at East Bay Suites. Pastor Beth Benson will assist with a short ceremony of reflection and connection, and music will be provided by Ann Russ and Jenny Delfs. Donation forms are available at area churches, business and at carepartnersofcookcounty.org.
Prelude to Christmas
Dec. 2-3 Sing along with the Fort William Male Choir as they perform their 89th annual Prelude to Christmas concert, featuring the music of Frank Sinatra. The concert will begin at 7:30 p.m. at the Thunder Bay Community Auditorium. Join the choir as they present a wonderful visual and musical impression that keeps the audience guessing. Also featured are special guests Clint Harris and the Lakehead University Vocal Ensemble. tbca.com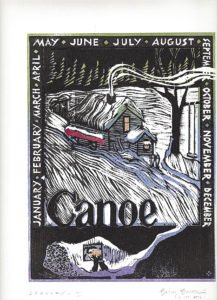 Holiday Art Underground
Dec. 2-23 The Betsy Bowen Gallery in Grand Marais presents Holiday Art Underground, featuring 30 regional artists. Kicking off on Dec. 2 with Sneak Preview Friday from 4-7 p.m., there will be live music by Rod & Caribou. Festivities continue on Saturday, Dec. 3 from 9 a.m.-5 p.m. The gallery will remain open Thursdays, Fridays, and Saturdays from 11 a.m.-5 p.m. until Christmas Eve. woodcut.com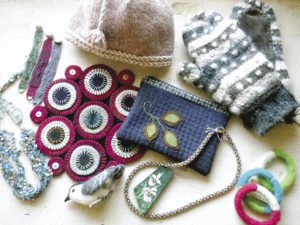 Fiber Guild Holiday Sale
Dec. 3, Saturday Shop for high quality, handmade fiber crafts, clothes, gifts and surprises at the Northwoods Fiber Guild Holiday Open House and Sale. Watch spinning and weaving demonstrations, learn a new fiber craft at the hands-on table, browse the crafts table, and enjoy free refreshments and music. Held from 9 a.m.-2 p.m. at the Grand Marais Art Colony. grandmaraisartcolony.org
Christmas Tea & Gift Basket Raffle
Dec. 3, Saturday The Friends of the Silver Bay Public Library is hosting the Christmas Tea and Gift Basket Raffle Fundraiser, held at the United Protestant Church in Silver Bay at 2 p.m. Enjoy afternoon tea accompanied by a menu filled with scones, salads, sandwiches and desserts. Tea tickets are $10 per person and must be purchased in advanced. Raffle tickets will be sold separately during the event. Tea tickets can be purchased at the Silver Bay Public Library or from a Friends of the Library member. silverbaynews.blogspot.com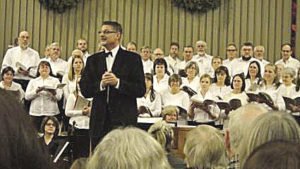 Borealis Chorale & Orchestra
Dec. 4-5 With more than 75 Cook County residents in the Choir and Orchestra, the long-standing tradition continues. This year's program includes selections from Benjamin Britton's Ceremony of Carols and Handel's Messiah. Guest artist Janell LeMire, harpist for the Duluth Superior Orchestra, Lake Superior Orchestra, and UMD Festival Orchestra, will also be performing. The show is free and begins at 7 p.m. at the Bethlehem Lutheran Church in Grand Marais. Donations are welcome. northshoremusicassociation.com
Arrowhead Ice Fishing, Snowmobile & Winter Show
Dec. 9-11 This year's Winter Show at the Duluth DECC will feature numerous manufacturers, such as Marine General and Joe's Sporting Goods, new products, free daily seminars offered by Eskimo's Pro staff, prizes, and more. Back by popular demand is the frozen basin—ice fish for free and win redeemable $10, $25, or $50 gift certificates. Also returning is the life-sized snow globe where you can step inside for a free color photo. New this year is the Feed the Wild live animal exhibit for the kids, with baby animals like the water buffalo, camel, munjac deer and llamas. Admission to the Winter Show is $10 for ages 13 and up and free for kids 12 and under. shamrockprod.com
Minnesota Ballet's The Nutcracker
Dec. 9-11 & Dec. 16-17 Whether you're watching The Nutcracker for the first time or as part of a family holiday tradition, you'll relish the whimsical music, elegant dancing and holiday magic created by Allen Fields. Watch a fierce battle between toy soldiers and mouse warriors, see Mother Ginger and her mischievous children, and awe at the graceful Sugar Plum Fairy balancing delicately on pointe. Performances will be held at the Duluth DECC at 7 p.m. (3 p.m. on Sunday). Visit minnesotaballet.org for more info. The cast will also be performing at the Thunder Bay Community Auditorium, Dec. 16-17 at 7 p.m. tbca.com
TBSO HolidayPops Concert
Dec. 10, Saturday The Thunder Bay Symphony Orchestra Holiday Pops concert is one of the most popular shows of the year, featuring many holiday favorites. Also performing are special guests Studio One Dance, The Stringlings, TBS Chorus, Youth Celtic Session, and local youth vocalists. The concert will be held at the Thunder Bay Community Auditorium and begin at 7 p.m. tbca.com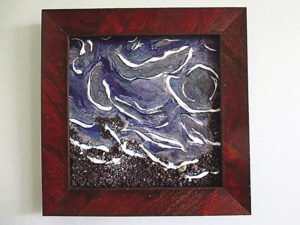 Christmas Bizarre Bazaar
Dec. 10, Saturday This is not your typical granny's Christmas sale. Over two dozen local artists and crafters will be showcasing their uncommon art with the third annual Christmas Bizarre Bazaar, featuring everything from zombie graphic novels and t-shirts, to robots, comics, fan art and cardboard sculptures. Also featured this year is Metal Santa, and local sideshow performer Dee Marie of The Starlights will perform death defying acts, such as the Festive Bed of Nails. The bazaar will be held from 11 a.m.-5 p.m. at the Baggage Building Art Centre in Thunder Bay. facebook.com/events/328326410857343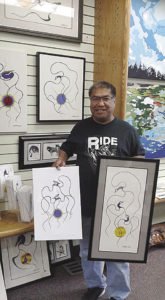 Christmas Aboriginal Fine Arts & Crafts Show
Dec. 13-17 The 15th annual Christmas Aboriginal Fine Arts and Crafts Show and Sale, presented by the Aboriginal Artworks Group of Northern Ontario, will feature artwork of all kinds, including jewelry, sculptures, handmade clothing and paintings. This year's featured artist is Brian Michon. The show will be held at the Victoriaville Center in Thunder Bay, and is open from 10 a.m.-5 p.m. daily. jgferris1959@gmail.com
Curry Cook-off & Broadway Musical Showcase
Dec. 17, Saturday Enjoy fabulous food and song with the Curry Cook-off and Broadway Musical Showcase, a fundraiser for the Grand Marais Playhouse. Sign up to bring a curry dish to share and then vote for your favorite. Last year's winner was Emma Bradley. The event will begin with a membership meeting at 6 p.m., food will be served at 6:30 p.m. and the show is at 7:30 p.m. Tickets are $10 for food and $10 for the show, held at the Arrowhead Center for the Arts. grandmaraisplayhouse.com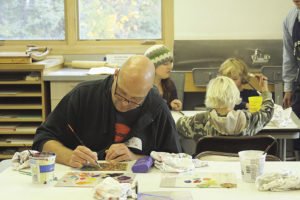 Community Ink Day
Dec. 17, Saturday Create your own unique, mono-printed art piece for personal use or to give as a holiday gift during Community Ink Day at the Grand Marais Art Colony. Students will experiment with design and learn more about the art of printmaking. Drop in anytime between 1-3:30 p.m. Tuition is $5 and supplies are provided. Open to all ages; youth under 7 must be accompanied by an adult. grandmaraisartcolony.org
Winter Solstice Shadow Puppet Pageant
Dec. 21, Wednesday The Good Harbor Hill Players will present their Winter Solstice Shadow Puppet Show at 6 p.m. at the North House Folk School in Grand Marais. All are invited to bring a "gloomy"—some sort of symbol of your worries, fears or sorrows—to throw into the fire. There will also be a potluck afterwards, so please bring a dish to share. The show is outdoors, so dress
accordingly. northhouse.org
Naniboujou Christmas Dinner
Dec. 27-28 This year's 33rd annual Christmas dinner at Naniboujou, located 14 miles east of Grand Marais, will feature live instrumental music instead of Christmas carolers. Dinner will begin at 6 p.m. Seating is limited, so purchase tickets online or at the lodge. naniboujou.com