A City with a Traditional Yet Funky Soul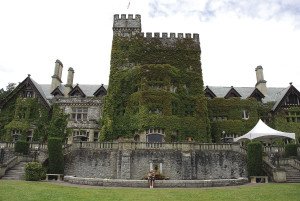 I've been asked over the years what is my favourite Canadian city. While there's quite a few great places, one that tops the list is one that I go back to each year for a visit: Victoria, the capital city of British Columbia, located on the southeastern part of Vancouver Island.
Victoria feels more like a cozy small town rather than a cosmopolitan city of more than 330,000 people. It has a city 'soul' that is traditional yet funky, and one that is unabashedly proud of its connection to the ocean and nature.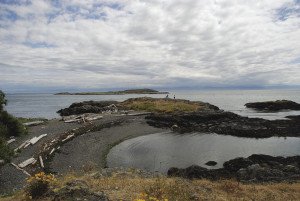 Its downtown core starts by the ocean waters of majestic Inner Harbour, which itself is one of the city's main attractions. A beautiful working harbour, there's plenty of places to stop, sit and enjoy the entertainment of buskers, watch the coming-and-goings of yachts (we just missed Bill Gates' yacht by a few days last year), whale-watching Zodiacs, kayakers, canoe outriggers, seaplanes, seals and the little harbour tugs (water taxis).
Just steps away from the Inner Harbour is the grand Empress Hotel, the Royal British Columbia Museum, the B.C. Legislature buildings (façade lit up with thousands of little lights at night), Canada's oldest Chinatown and the iconic Government Street with quaint pubs, shops and cafes, including the famous Murchie's Tea & Coffee House across from the Hudson's Bay store. Besides great coffee and tea, Murchie's serves lunches, delicious desserts and traditional British scones with real Devon cream.
Next door to Murchie's is Munro's Books, tagged "Canada's most magnificent bookstore." Located in a historic 107-year-old bank building with high ceilings and pillars, it has over 6,000 square feet of space.
To get a feel for the 'soul' of Victoria, a 30-minute walk from the harbour on a beautiful waterfront trail takes you to the quirky Fisherman's Wharf, with its floating boardwalks, colourful houseboats at Float Home Village, commercial fishing boats (you can buy fish right off their boats), playful seals, picnic-table wharf dining at the famous Barb's Fish n' Chips & Seafood, or food kiosks offering choices from sushi to tacos and smoked sausages on Winnipeg rye bread.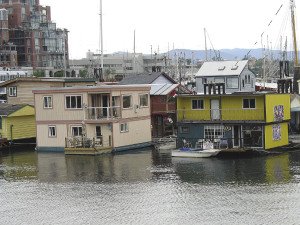 Taking the Scenic Marine Drive on Victoria's south side is one of the best ways to get the 'west coast' urban-nature experience. There are lots of parking places along the way to stop and enjoy the ocean views. One interesting stop is at Harling Point, where an old Chinese cemetery with a twin-pillared ceremonial altar and stark white markers looks out over the waters to the homeland. Now a National Historic Site, the site was selected by the ancient concept of Feng Shui.
Also on Victoria's southern end is the Dallas Road waterfront walkway, one of Canada's most scenic multi-use paths. For four kilometres, you can walk, jog, bike, run or leisurely stroll the mostly-paved trail that winds beside the Straits of Juan de Fuca and along cliffs above the ocean between Ogden Point and Ross Bay Cemetery. The route has plenty of sightseeing benches, stair access to the shore and beach trails. And the entire length is an off-leash area for dogs.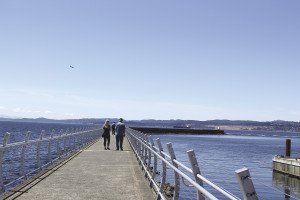 You can 'walk on water' on the Ogden Point Breakwater Walkway, located at one end of the Dallas Road trail. Jutting out a half-mile on the Straits of Juan de Fuca, the barrier-free concrete walkway is popular with tourists and locals of all ages and abilities, and has aluminum and steel railings on each side. There's a sense of adventure doing the walk, with the waves crashing beside you, especially when you go down gated stairs to the granite blocks by the water's edge. At the end, there's a lighthouse with benches where you can sit and soak in the nautical ambience.
Just a half-hour drive east from downtown Victoria is one of my favourite places: the ivy-covered Hatley Castle, built in 1908 as a replica of a 15th century British medieval castle (yes, it reportedly does have a resident ghost or two). The 565-acre castle estate is part of Hatley Park, Canada's largest and most diverse National Historic Site. It has miles of nature trails, old growth forest (home to Canada's oldest fir trees) and roaming wild peacocks. It is set beside the Pacific Ocean. The wealthy coal baron owner James Dunsmuir spared no expense in building, saying "Money doesn't matter, just build what I want."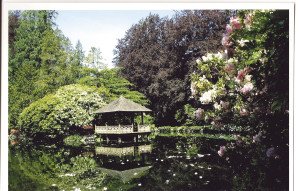 I was impressed with the castle's outstanding themed gardens, especially the four-acre Japanese Gardens with its teahouse, lush surroundings, a bumped bridge and network of twisting stone-lined pathways (apparently evdding to the serenity is the tranquil sound of water moving throughout the garden as it flows from springs to small pools.
Today, Hatley Park is home to Royal Roads University, which manages the estate on behalf of the people of Canada.
With its mild weather, Victoria is a wonderful destination all year and a favourite destination for Canadians during winter.