Finland, one of the North Shore's oldest communities, celebrates its heritage Aug. 8-9 with the Tori Festival. Tori, which means "open market" in Finn, is a two-day family friendly event held at the Finland Heritage Site on CR 6. While it began as a music festival in 1997, the annual event has grown to include food, art and craft vendors, historical demonstrations and games for kids.
The Heritage Site is operated by the Finland MN Historical Society and contains several buildings from the pioneer era, including a one-room schoolhouse, the original Park Hill School. During Tori, a schoolmarm in period dress greets "students" and gives them a pioneer "education," complete with a dunce hat.
The first Finnish settlers arrived in 1895, generally getting off a boat at Kennedy Landing in Little Marais and then walking cross-country to Finland. Sometimes fathers came alone or with their sons to first create a homestead and then send for their families. The pioneers were largely self-sufficient, growing hay, oats, potatoes and garden vegetables. Enough agriculture occurred that for a number of years the community had a threshing machine association so they could cooperatively use a thresher that went from one homestead to the next.
In the early years, most travel to and from Finland was by boat, including the famous steamer America, which also delivered supplies. If pioneer brought a cow from Duluth, it would swim to shore from the steamer by following the owner's rowboat.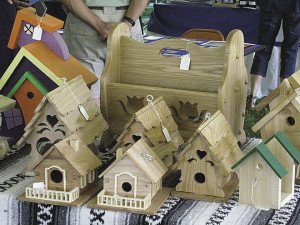 The past is very much part of the present at Tori, which draws several hundred people each year, many of whom have ties to the community. But Tori is more than a community reunion. It is also a celebration of the present. Live music is continuous through the day. There is an emphasis on fun and games for kids, as well as fun foods, such as root beer floats, hot dogs, brats and tacos in a bag. There is also that North Shore standby: fresh herring burgers. Sunday morning begins with a pancake breakfast.
There is a silent auction with items from local businesses, as well as a cash raffle with $1,500 in prizes. Parking is ample and free, although visitors are asked to make free will donation. —Shawn Perich