Summer Theater Festival July 16-Aug. 11
2015 marks the Grand Marais Playhouse's 45th season in providing entertainment and building community through theater. Show support for the playhouse by attending the Summer Theater Festival, featuring "I Love You, You're Perfect, Now Change," and "Moon Over Buffalo," in repertory Thursdays-Sundays until Aug., 11. Then, enjoy "Life on the G String," starting Aug. 15 at 7:30 p.m. All performances are at the Arrowhead Center for the Arts in Grand Marais. For the full schedule, visit www.arrowheadcenterforthearts.org.
Creative Arts CLE Fair Aug. 5-9
Celebrate 125 years at the Canadian Lakehead Exhibition with the Creative Arts Family Fair at the Dorothy Dove Building in Thunder Bay, from noon to midnight daily. Explore kid's world, a petting zoo, cooking demos, midway rides and concessions, a baby boom contest, creative arts contest and fireworks. Tickets are available at select locations. Parking is $6. Visit www.cle.on.ca for more info.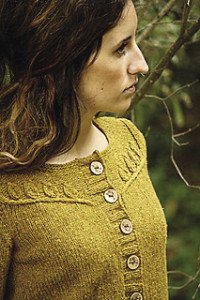 Trunk Show Aug. 5-20
Yarn Harbor in Duluth will be featuring a Trunk Show from August 5-20, inspired by nature and featuring garments from the book Botanical Knits. Come see them in person and decide what you will be knitting next. For more info, visit www.yarnharborduluth.com.
Bayfront Blues Festival Aug. 7-9
This year marks the 27th annual outdoor music fest in Duluth's Bayfront Park on Lake Superior. Over 30 performers will be taking the stage, including Ken Valdez, The Swamp Kings, Tweed Funk, Sugaray Rayford, Otis Clay, Jennie DeVoe and many others. There will also be food vendors on-site. Tickets will be sold as general admission and can be purchased in advance or at the gate. Children 12 and under are free. This is a rain or shine event. Find more info online at www.bayfrontblues.com.
Live from the Rock Folk Festival Aug. 7-9
This year's Festival in Red Rock, Ontario will feature roughly 20 performers, as well as instructional workshops, the Parks Canada Voyageur canoe excursions, talented artisans, craft sessions, yoga, the family-friendly zone, food vendors, campfires and much more. Tickets are available for a day pass or the entire weekend. Check out www.livefromtherockfolkfestival.com for more details.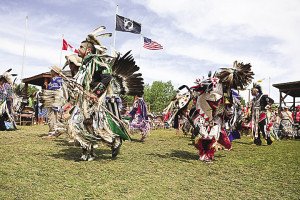 Rendezvous Days and Pow Wow Aug. 7-9
Step back in time at the annual Grand Portage Rendezvous Days and Pow Wow. Re-enactors from across the country and Canada come together to camp and provide demonstrations, music, dancing and hands-on workshops, such as birch bark canoe repair techniques, basic blacksmithing, 8th century sausage making, sewing and tinsmithing for kids. Vendors will be offering arts, crafts, and Native American food. There will also be historic tours, a scavenger hunt, contests, a softball tournament and more. Admission is free. www.nps.gov/grpo.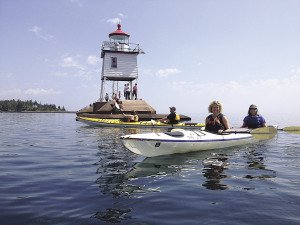 Two Harbors Kayak Festival Aug. 8-9
The annual Kayak Festival on Lake Superior includes the John Abrahams 18-Mile Marathon, Ellen Anderson 10-Mile Race, Betty's Pies 5-Mile Race and the Youth Sprint Races, all with various age groups and boat categories. In addition to the races are local exhibitors, kayak demos, stand up paddle board demos and classes, beginning level instructional family tours, kids kayaking, food, music and more. The event will be held on Burlington Bay in Two Harbors. For more info on this water festival, visit www.kayakfestival.upnorthmn.net.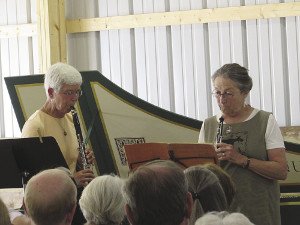 Gunflint Woods, Winds and Strings Aug. 9
Relax with an afternoon of chamber music to benefit the Gunflint Trail Historical Society and the Gunflint Trail Volunteer Fire Department at 4 p.m. on Sunday. Performances will include Yvonne Caruthers, Karina Roth, Kathy Bolstad, Paul Jacobson, Barb LaVigne and more. A "Meet the Artists" social hour will follow the concert. Tickets are $20 for adults and $5 for children. Concert will be held at the Gunflint Trail Volunteer Fire Dept. Hall #1 on Poplar Lake. Contact Susan Scherer at scher012@boreal.org for more details.