Sign Up: Building Program – Feb. 3, Wednesday
The Cook County Local Energy Project (CCLEP), Cook County Extension and other supporters will offer a Building Program in February, 2016. The program will be an all-day course on New Home Construction from Building Permit to Certificate of Occupancy. This course is currently in the process of being approved for seven continuing education credits, that includes two credits of energy by the State of Minnesota Department of Labor and Industry (DLI). The program is appropriate for all local builders, homeowners and home designers. More info on the course and registration will be available December 1. Visit www.cookcountylocalenergy.org for more info.
Fresh Cut Wood Turning Symposium – Oct. 26-Nov. 4
The North House Folk School is hosting the first-ever Wood Turning Symposium, bringing conversations and techniques to the green wood turning world, appropriate for all skill levels. Both traditional and contemporary turners will have the opportunity to converse and share ideas. The symposium includes 12 speaker sessions, 12 live demonstrations, multiple workshops, mini-courses and more. Featured instructors include Robin Wood, Michael Hosaluk and Michael Cullen. www.northhouse.org.
Art Colony Members Show and Sale – Oct. 30-Nov. 22
The annual Grand Marais Art Colony Members Show & Sale allows artists to share their inspiration with other artists and the public. The event begins with an opening reception on Oct. 30, from 5-7 p.m. and the exhibit runs until Sunday, Nov. 22. This year's theme is Wabi-sabi, meaning "beauty that is imperfect, impermanent and incomplete." Don't miss the opportunity to purchase a variety of pieces by local artisans. Visit www.grandmaraisartcolony.org for more info.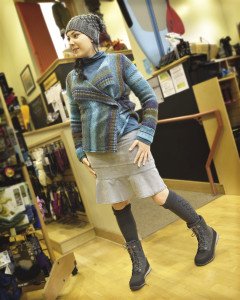 Cook County Storm Festival – Nov. 6-8
Treat yourself to a storm-season retreat before the bedlam of the holidays begin, with events taking place throughout Cook County. Head to Stone Harbor in Grand Marais for the, "Taking Fashion by Storm," show. There will be hors d'oeuvres, craft beer and music provided by cellist Yvonne Caruthers. Event is free and begins at 5:30 p.m. Then brave the cold water with the annual Wave Dash into Lake Superior at Lutsen Resort at noon on Saturday. Other weekend events include the By Way of Water: Our History with Lake Superior exhibit at the Grand Marais Historical Society. And listen to WTIP Radio (90.7 FM) for a special storm-themed broadcast throughout the weekend. For more info, visit www.visitcookcounty.com.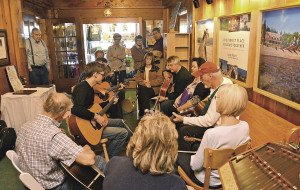 Bluegrass Masters Weekend in Lutsen – Nov. 6-8
The North Shore Music Association is again sponsoring the annual Bluegrass Masters Weekend for musicians and fans at Lutsen Resort. Listen and learn with instrumental workshops taught by the best bluegrass instructors. This year's featured instrument is the resonator guitar (dobro) and featured artist is Mike Witcher. Witcher has worked with such artists as Dwight Yoakam, Dolly Parton, Bette Midler and Peter Rowan. He's also performed on Grand Ole Opry and Prairie Home Companion. The Mike Witcher Band will be performing at 8 p.m. in the Lusten Resort Ballroom, on Sat. Nov. 7. Tickets are $20 adults and $5 youth and will only be on sale at the event. Visit www.northshoremusicassociation.com/bluegrass for more info.
LUNAfest – Nov. 7, Saturday
LUNAfest is a short films program by, for and about women. These films celebrate unique and inspiring women in local, national and international communities, and 100 percent of all net proceeds are donated to the Breast Cancer Fund and Violence Prevention Center. The LUNAfest program will begin at 7 p.m. at the Arrowhead Center for the Arts in Grand Marais. Tickets are $20 for adults and $10 for students. For more info, visit www.arrowheadcenterforthearts.org.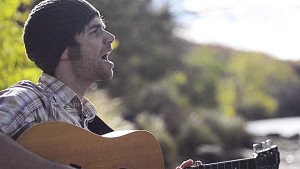 Caravan du Nord in Ely – Nov. 7, Saturday
The 5th annual Caravan du Nord, an ongoing project of the Minnesota Music Coalition, will appear in Ely at the Amici's Event Center on Saturday, Nov. 7. Caravan du Nord is a traveling showcase of Minnesota music, sponsored by 89.3 The Current and made possible through a grant from the Minnesota State Arts Board. This year's event includes a music workshop with The Current DJ Bill DeVille from 3-5 p.m., followed by a social hour/meet the artists from 5-6 p.m. Concerts by The Pines, Brian Laidlaw and the Three Man Strings and Stuff Band will begin at 6:30 p.m. Admission is $10 in advance or $15 at the door. Tickets are available at Ely Design Works. Visit www.mnmusiccoalition.org for more information.
Grand Marais Big Buck Contest – Nov. 7-21
Sign up for the 25th annual Big Buck Contest at Buck's Hardware Hank in Grand Marais for a chance to win some cool prizes, including a deer rifle and prize money. Prizes will be given to the Largest Deer (dressed weight) and the Largest Antler Spread. A drawing winner will also be selected on Nov. 22. Results for the contest can be tracked online. Entry fee is $10 and you must sign up by Nov. 6. For more info, visit www.buckshardware.net.
Edmund Fitzgerald Commemorative Beacon Lighting – Nov. 10, Tuesday
This year marks the 40th anniversary since the shipwreck of the Edmund Fitzgerald on Lake Superior. In honor of the ship's 29 crew members and other lives lost in Great Lakes shipwrecks, Split Rock Lighthouse, near Two Harbors, will hold a commemorative beacon lighting ceremony. At 4:30 p.m., the lighthouse will temporarily close while the names of the crew members are read to the tolling of the ship's bell and the playing of the Naval Hymn. Then, the beacon will be lit and the tower will be open for tour. This is the only time each year visitors have the opportunity to climb the beacon-lit tower after dark. The fog signal building and visitor center will be open too, and costumed guides will provide historic site and shipwreck info throughout the day. Visitors can also watch two films, the 30-minute film "The Edmund Fitzgerald Investigations" and an hour-long film about Great Lakes shipwrecks. For more info, visit www.mnhs.org/event/404.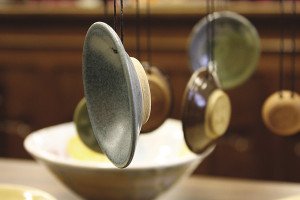 Empty Bowls Fundraiser – Nov. 12, Thursday
Help bring awareness to the battle against hunger in Cook County with the Empty Bowls Fundraiser, put on by community volunteers in collaboration with the Grand Marais Art Colony, KIDS Plus and generous business donations. The fundraiser will be held in the lower level of St. John's Catholic Church. Lunch will be served from 11 a.m.-1 p.m. and dinner will be from 5-7 p.m. The silent auction will close at 6:30 p.m. Proceeds for the event will help battle hunger by funding local programs such as the Cook County Food Shelf, Violence Prevention Center and Good Samaritan Fund. Visit www.grandmaraisartcolony.org for more info.
Duluth Junk Hunt – Nov. 13-14
Love antique shopping and searching for goodies? Take part in the semi-annual two day Duluth Junk Hunt at Clyde Iron Works, featuring vintage, antique and repurposed treasures from the area's finest "junk" vendors. Admission is $5 (good for both days), or $10 for early admission on Friday. Part of the proceeds will be donated to the Encounter Youth Center. For more info, visit www.duluthjunkhunt.com.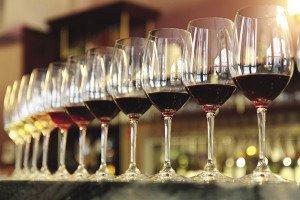 Fall Food & Wine Weekend – Nov. 13-15
Chef and owner Jean Robillard of Bistro One in Thunder Bay will join Chef Rob of Lutsen Resort for the Fall Food and Wine Weekend with a French twist. Friday night's theme, Diverse Regions, will explore three distinct French wine growing regions, beginning at 8 p.m. Mingle as you make your way to each food station, sampling different wines. Saturday will feature a classic seven course wine dinner at 6 p.m. and Sunday will be a Champagne Brunch at 10 a.m., featuring fresh baked croissants, fruit, crepes, eggs with black truffles and more. Visit www.lutsenresort.com for more info or to register.
Free Day at the Dentist – Nov. 16, Monday
The Grand Marais Family Dentistry is offering free oral health care all day, for children and youth, ages 18 months to 26 years of age. Free services include an exam, cleaning, x-rays, fluoride and/or sealants. Rescheduling will also be available for anyone who can't make it on Monday, Nov. 16. Call 218-387-2774 to make an appointment or visit www.northshorehealthcarefoundation.org for more info.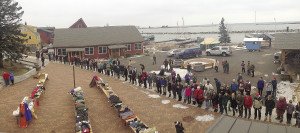 Winterer's Gathering and Artic Film Festival – Nov. 20-22
Celebrate the crafts, customs, landscape, history and stories of winter travel and traditional ways of life in the north. The event will feature guest speaker Tim Cope, Australian adventurer and author. He will be sharing his book, "On the Trail of Genghis Khan: An Epic Journey Through the Land of the Nomads." He will tell of his adventures as a wilderness guide in the Finnish and Russian subarctic. Highlights of the event include workshops, winter tent camping, gear and ski swap, snowshoe shuffle dance, international arctic films and a chili feed. Visit www.northhouse.org for more info.
Winter Outdoor Adventure Expo – Nov. 20-22
Midwest Mountaineering in Minneapolis is holding the 61st bi-annual Outdoor Adventure Expo, featuring tons of activities for the outdoor enthusiast. There will be over 90 presentations and over 60 exhibitors, as well as food, prizes, vendors, sales and outdoor clubs to explore. The Banff Mountain Film Festival World Tour will also be held at the expo, featuring different competition films each night. Admission to the Film Festival is $15 and begins at 7:30 p.m. The Outdoor Expo will begin at 2 p.m. Friday, 9 a.m. Saturday and 10 a.m. Sunday. Visit www.outdooradventureexpo.com for more info.
Holiday Sales – Nov. 21 & 28
Schroeder will be holding a holiday sale on Saturday, Nov. 21, from 10 a.m.-2 p.m. at the Cross River Heritage Center and Schroeder Town Hall. There will be a Cross River Quilter's raffle, North Country Creations bazaar, a blowout gift shop sale and Mrs. Claus will demo how to make krumkake and lefse. Also on Nov. 21 is the Hovland Artisans Pre-Christmas Sale, from 10 a.m.-4 p.m. at the Hovland Town Hall.
Then, head to Cook County Community Center and log cabin in Grand Marais on Saturday, Nov. 28, for numerous crafts available. The Girl Scouts will have poinsettias for sale and there will be a bake sale. Lunch will be provided by Alyce's. The sale will be held from 10 a.m.-3 p.m. Call Sharon Hendrickson at 218-387-1369 for more info.
Oh Ole Night Christmas Parade – Nov. 27, Friday
Kick off the holidays with the Oh Ole Night Christmas Parade, held in downtown Grand Marais at 4 p.m. Entrants will line-up for the parade at 3:30 p.m. off Broadway Ave. Cash prizes will be awarded for the Best Scandinavian Theme, Cutest Entry and Best Holiday Spirit. After the parade, enjoy some caroling and the lighting of the tree in Harbor Park. For more info, visit www.visitcookcounty.com.