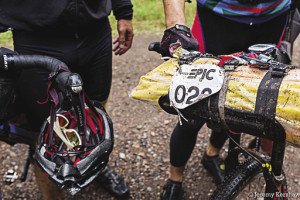 Le Grand du Nord
May 28, Saturday
Hundreds of cyclists will gather in Grand Marais for the Heck of the North Productions inaugural Le Grand du Nord 50 and 100 mile bike races. Participants will experience a variety of terrain. The races will begin at the Grand Marais Coast Guard Station, then head east on Hwy. 61, up the Croftville Road and end at the YMCA in Grand Marais. Celebration includes BBQ and pints at Voyageur Brewing Company. Registration is required. Visit www.heckofthenorth.com for more info.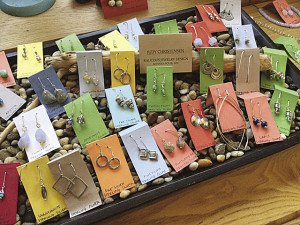 Art Along the Lake
May 27-30
Spend Memorial Weekend exploring art galleries along the Lake, from Schroeder to Grand Portage, many of which will host music, food, classes and exhibits. Last Chance Fabricating in Lutsen will be providing a live bronze pour demo with Tom Christiansen. Watch as he creates petite raven sculptures, beginning at 4 p.m. In Grand Marais, Melissa Wickwire will be holding a tile making demo at 11 p.m. at her studio in the Old Playhouse. The Cross River Heritage will be also be holding live demos from 10 a.m.-4:30 p.m. on Friday, May 27 and from 10 a.m.-3 p.m. on Saturday, May 28. Demos include Acrylic Painting with Bruce Palmer, Crazy Quilting with Orlene Fisher, Pine Needle Basketry with Mary Jane Huggins, Knife Construction with Marland Hansen and more. Other events include a reception from 5:30-7:30 p.m. at Betsy Bowen's studio in Grand Marais on May 27th, featuring Spanish-style tapas and flamenco guitar music by Briand Morrison. For gallery locations or more info, see www.visitcookcounty.com.
Waterfall Book Signing
May 26, 28, 29 & 30
Join authors Eve and Gary Wallinga as they showcase their new book, Waterfalls of Minnesota's North Shore and More. Book signings will take place Thursday, May 26 at 5 p.m. and 8 p.m. at the Kirby Ballroom at the University of Minnesota Duluth. They will also be appearing on Saturday, May 28 at the Lake Superior Trading Post in Grand Marais at 11 a.m. On Sunday, May 29, they will be at the Voyageur Brewing Taproom in Grand Marais from 12:30-2:30 p.m. Lastly, head to Gooseberry State Park near Two Harbors on Monday, May 30 at 11 a.m. To find more info or order a book copy, visit www.northernwilds.com.
Northern Landscapes Festival
June 3-5
Discover the birds, wildflowers and geology of the Northern landscape at this annual North House Folk School festival in Grand Marais. There will be a series of interrelated, field-focused courses, complimented by presentations and programs. This year's featured speakers include Canadian adventurers, photographers, and award-winning authors, Gary and Joanie McGuffin. The McGuffins produced the hour-long documentary Painted Land: In Search of the Group of Seven, regarding the seven iconic Canadian artists. Other presentations include Southern Landscapes Interlude: Life in a Penguin Colony, with biologist Chris Beal, and Warp Weighted Looms of the Shetland Isles with international guest instructor Elizabeth Johnston. Classes include building a bat house, field botany, beekeeping basics, photography, self-guided birding at Chik-Wauk, and a community pizza bake. Visit www.northhouse.org for more info.
National Trails Day
Saturday, June 4
Each June, trail groups across the country celebrate National Trails Day to highlight the importance of trails. This year, the Superior Hiking Trail Association will host two hikes in Finland; a long and short route option. Both hikes will meet at the Clair Nelson Community Center at 10 a.m. Pre-hike treats will be provided. No registration required. For more info, visit www.shta.org.
Electronics Recycling
June 11, Saturday
The Cook County Recycling Center in Grand Marais will hold an electronics recycling collective day, from 9 a.m.-1 p.m. Bring your old stereos, microwaves, toasters and other electronic equipment and have them recycled properly. Computers, TVs, lamps, non-PCB ballasts and batteries can also be recycled for a small fee. Call 218-387-3630 for more details.
Take a Kid Fishing
June 11, Saturday
Interested in teaching your kid how to fish and appreciate the many area lakes? Then join the Minnesota DNR, the Cook County Soil and Water Conservation District and the U.S. Forest Service for a day of fishing at 9 a.m. at the Kimball Lake Campground on the Gunflint Trail. There will also be natural resource professionals demonstrating fly casting and tying, information on aquatic invasive species and more. Lunch and water will be provided. Space is limited. Email gunflint@fs.fed.us or call 218-387-3200 for more info. Don't forget to bring a life jacket and your fishing rod. If you don't have a rod or fishing gear, there is a limited supply available, donated by Buck's Hardware in Grand Marais.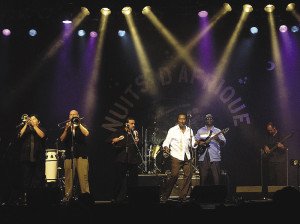 Ricardo Lemvo & Makina Loca
June 11, Saturday
Ricardo Lemvo is a celebrated pioneer of innovative music that blends Afro-Cuban rhythms with pan-African styles. Singing songs that celebrate life, Lemvo inspires his audiences to let loose and dance away their worries. He has released five CDs and performed countless shows throughout Europe, the Americas, Africa and Australia. Lemvo will be performing in Grand Marais with his full 8-piece band, Makina Loca. There will be room to dance. The show will be held at the Arrowhead Center for the Arts at 7:30 p.m. Tickets are $20 for adults and $5 for ages 18 and under. Visit www.tix.com to purchase tickets online or visit www.northshoremusicassociation.com for more info.
BWCAW Expo
June 11-12
The 2nd annual Boundary Waters Expo will be held at Seagull Lake Public Landing on the Gunflint Trail. Listen to BWCAW expert presenters, including this year's guest speaker Cliff Jacobson. There will also be activities, demonstrations and more. Enjoy hands-on activities with fun for the whole family. Visit www.visitcookcounty.com for more info.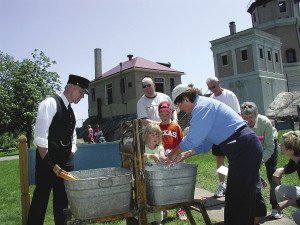 Split Rock Lighthouse
June 11 & June 25
On Saturday, June 11, Split Rock Lighthouse will be hosting an open house with free admission, from 10 a.m.-6 p.m. Tour the light station, keeper's house and fog signal building. Stop by the Visitor Center to see exhibits on the North Shore's tourism and commercial fishing industries, and view a film about the early shipping industry on Lake Superior. Then, enjoy a day of tours geared for children on Saturday, June 25 for Children's Day, from 10 a.m.-6 p.m. Admission is free for ages 17 and under. Learn about the children who lived at the light station, join in special games and participate in a scavenger hunt. Visit www.splitrocklighthouse.org for more details.
Lutsen Block Party
Friday, June 17
The businesses of Lutsen are holding a community-wide block party to show appreciation for clients and the community. There will be food and refreshments, live music with Rod and Al from Cook County's Most Wanted from 6-8 p.m., and prizes to giveaway. The grand prize giveaway will be a kayak from Stone Harbor Wilderness Supply. Must be present to win. The party will be from 4-8 p.m. in the parking lot next to Timber Wolff Realty.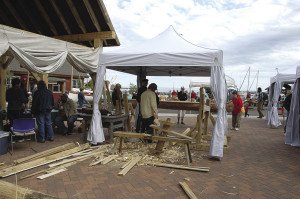 Wooden Boat Show and Summer Solstice
June 17-19
The annual Grand Marais North House Folk School event features fun for the whole family. Take part in a workshop or course, listen to the stories of boat builders, sailors and travelers and plan your next adventure. This year's featured speakers are Brian Miller and Randy Gosa of The Lost Forty, who will share traditional folk songs adapted from field recordings and manuscripts of singers from the Great Lakes region, along with stories, projections and historical photos. The featured instructor is Swedish woodworker Beth Moen. Course offerings include solstice cooking, blacksmithing, sail training, fire-starting, carving for kids, felting, figure carving, sewing your own canoe portage pack, and more. There will also be a wooden boat display, demos, food, a Boats-to-Tools auction, and the Solstice Pageant on Saturday at 8 p.m. For more info, visit www.northhouse.org.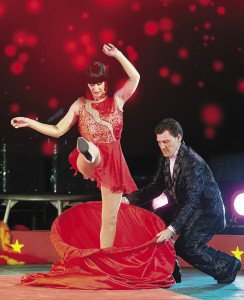 Royal Canadian Circus
June 17-19
The Royal Canadian Circus will be performing under the big top in Thunder Bay for the Spectac! 2016 show. This circus has been providing fun for 50 years and it's an experience your family shouldn't miss. There will be flying acrobats, clowns, animal performers, dancers, food, activities and more. Performance acts include Joseph Dominick Bauer as the Ringmaster and the Daredevil on the Wheel of Destiny, the Flying Pages trapeze troupe, the Videla Family Circus Clowns, Antonies Acrobatic Troupe on the Russian Swing, Kambarov Acrobats scaling the Chinese Pole, and Martin Gonzales with the Strap and Silk Aerial Act. For more info, visit www.royalcanadiancircus.ca.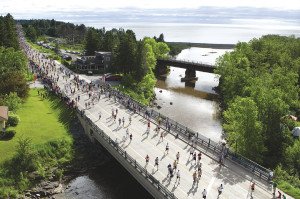 Grandma's Marathon Weekend
June 18, Saturday
Test your speed and endurance with the annual 40th Grandma's Marathon race, totaling 26.2 miles. The race will start at 7:45 a.m. in Two Harbors and end in Canal Park, Duluth. The Garry Bjorklund Half Marathon (13.1 miles) will also take place on Saturday, and the William A. Irvin 5k will take place on Friday. Grandma's Marathon weekend will also feature live music Friday and Saturday night with Rock the Big Top celebration in Canal Park, featuring Smash Mouth, Big Wave Dave & the Ripples, Coyote Wild and GB Leighton. Ticket info available online. For more info, visit www.grandmasmarathon.com.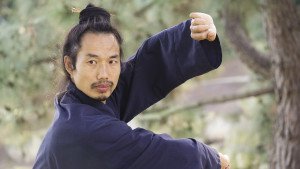 Master Bing
June 19, Sunday
Master Bing will be visiting the Grand Marais YMCA on Father's Day, Sunday, June 19. This Master of Martial Arts will give a two hour outdoor lesson and demo from 10 a.m. to noon. This is a rare and unique opportunity, so don't miss out. Registration will be required through the YMCA. Visit www.wudangdao.com for more info on Master Bing and visit www.cookcountyymca.org for more details.
NSFCU Grand Opening
Tuesday, June 21
The new North Shore Federal Credit Union in Two Harbors is opening with a Splash on Tuesday, June 21 from 7-9 p.m. Enjoy a BBQ with brats and hotdogs, live music from Big Dave Wave and the Ripples, and a chance to win cash and prizes. Open an account and you will be entered into a drawing to win $500, and the opening membership deposit is free. Visit www.northshorefcu.org for more info.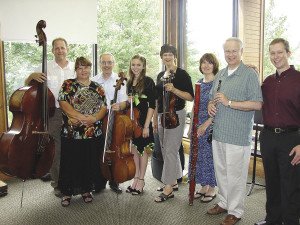 Woodland Chamber Music Workshops
June 21-26
The Woodland Chamber Music Workshop is an inclusive and nurturing program for adult musicians, featuring technique classes, seminars, lectures, coaching sessions and rehearsals. Register for the full session from June 21-26, or the short session, June 23-26. Artists include the Gichigami Trio, Betty Braustein, Kevin Miecke and Mina Fisher. Workshops will be held at Surfside Resort in Tofte. All instruments and skill levels are accepted; no auditions required. Visit www.woodlandchambermusic.org for more info.
Kakabeka Falls Bluegrass Festival
June 24-26
The Thunder Bay Bluegrass and Old Tyme Music Association will hold the 8th annual Kakabeka Falls Bluegrass Festival, located at the Kakabeka Falls Bible Camp. This year's lineup includes Dick Kimmel and Co, Sloughgrass, Due North and more. Tickets are $10 on Friday and Sunday, and $20 on Saturday. Ages 16 and under are free. Visit www.kakabekafallsbluegrassfestival.weebly.com for more info.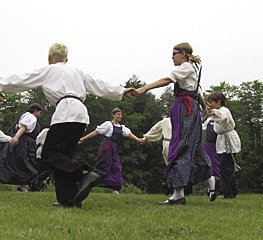 FinnFestival
June 24-26
The 76th Finnish Canadian Grand Festival in Thunder Bay will begin on Friday, June 24 at 4 p.m. in the historic Finnish Labour Temple, known internationally for its Hoito Restaurant. In the opening ceremonies, local Canadian performers will be joined by the Kivajat Finnish American Dance Group. Throughout the weekend, festival goers can enjoy a variety of activities exploring Finnish culture, including dance and music performances on indoor and outdoor stages, a fashion show, dinner with the Finnish Ambassador, films, lectures, an art exhibit, drama performances, a vendor's marketplace, food booths, a folk dance workshop, Finnish games, a Nordic walk, evening dances and more. Registration for the entire weekend has been set at $15. Some special events will require an additional fee. For a complete list of FinnFestival activities, and to register, visit www.finnfestival2016.com.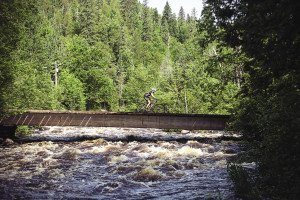 Lutsen 99er
June 25, Saturday
You've trained all year and it's time to test your endurance. This intense 99-mile bike race starts and ends at Lutsen Mountains and weaves through the rugged terrain of the Sawtooth Mountains and boreal forest on Lake Superior. There is also a 19-mile, 39-mile and 69-mile race, as well as kids races. Spectators and volunteers are welcomed and encouraged. Post-race events include live music, an awards ceremony, and more. Visit www.lutsen99er.com for more info.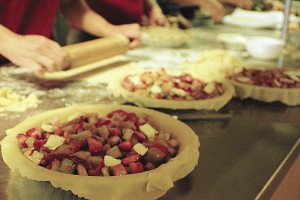 CHUM Rhubarb Festival
June 25, Saturday
Get your taste buds ready to tackle the tangy, tartness of every rhubarb delicacy known to mankind. There will be games, crafts, music, auctions, raffles, food booths, a bake sale, demos and stage shows. This year's raffle includes a handmade wooden bowl created by nationally recognized Segmented Wood Turner Tom Lohman. Raffle tickets are $20. The festival will take place at 11th Ave. East and London Road in Duluth from 9 a.m.-4 p.m. Admission is free. For more info, visit www.chumduluth.org/rhubarbfestival.htm.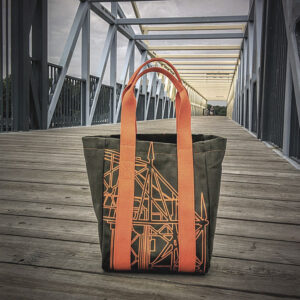 Park Point Art Fair
June 25-26
The original Park Point Art Fair began in 1970 with visual artists setting their work on blankets at a playground. This year, the Art Fair is hosting the 46th annual fair and will feature 120 juried artists from the Midwest region, displaying and selling uniquely crafted items, such as painting, jewelry, printmaking, photography, sculpture, clay, fiber, glass and woodwork. There will also be food vendors, live music, art demos, family activities, and more. The festival will be held from 10 a.m.-5 p.m. at Park Point in Duluth. Parking and admission is free. Visit www.parkpointartfair.org for more info.