The month of January offers numerous Minnesota North Shore area events throughout Duluth, Two Harbors, Lutsen, Grand Marais and Thunder Bay, Ontario. Major events include the Beargrease Marathon in Two Harbors, Norpine Fat Bike Classic in Lutsen, Grand Marais Ole Opry, the Gunflint Mail Run on the Gunflint Trail, Blue Rodeo in Thunder Bay, and Beauty and the Beast performed at the Grand Marais Playhouse.
Robert Burns Dinner Returns To Cook County
January 21, Saturday The traditional birthday celebration of Scottish poet Robert Burns is returning to Cook County on Saturday, January 21 at Cascade Restaurant in Lutsen. The event will feature a tartan weaving demonstration during happy hour, piping in of the haggis, a full course dinner, various toasts, poetry readings and singing. Tamara Carruthers from Thunder Bay will be the piper. After dinner, Zach and Nissa Morgan will recite the various toasts and some of Burn's poems. There will be a sing-a-long of some of Burn's well known folk tunes for the conclusion of the program.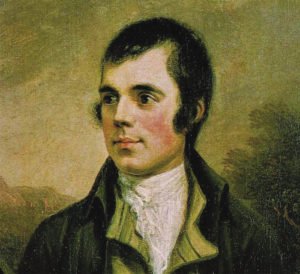 Robert Burns was born January 25, 1759 and died July 21, 1796. In his short lifetime he became Scotland's national hero. He is considered a writer of the people and used every-day Scottish language in his poetry and songs. He is renowned for his narrative poetry, such as "Tam O'Shanter" and many familiar folk songs such as "Auld Lang Syne," "A Red, Red Rose," and "Flow Gently Sweet Afton."
Happy hour will be from 6-7 p.m. with a cash bar available and dinner will begin at 7 p.m. The cost of the dinner is $35 per person, which includes a full course meal of cock-a-leekie soup, roast beef, neeps and taddies (mashed potatoes and rutabagas), salad, soda bread, dessert, a soft beverage and a wee dram of whisky for toasting the haggis.
Dinner reservations can be made with Jeff Morgan, 1703 E. Hwy 61, Grand Marais, MN, 55604. Reservations must be paid by checks only. Checks may be made to Jeff Morgan. Deadline for reservations is January 11. After January 11, there will be an extra $5 charge for the dinner.
You don't have to be Scottish to attend; all are welcome. However, wear your tartan if you have it. For more info, call (218) 387-1221 or email creative@boreal.org.
Lake Effect Music & Ski Festival
Jan. 6-7 A decade-long tradition, the Lake Effect Music and Ski Festival at Lutsen Mountains will feature six bands over two days. Headliners include Frogleg and Black Market Brass on Friday, and Sonny Knight and the Lakers and The People Brothers Band on Saturday. Admission is $13 in advance or $16 at the door per night, or $22 in advance for both nights. Must be 21 or older. There will also be free Apres Ski music starting at 3:15 p.m. on Saturday. Music will be held at Papa Charlie's. lutsen.com
[sta_anchor id="norpine"]Norpine Fat Bike Classic
Jan. 7, Saturday Cycling fanatics will brave the cold and snow at the inaugural Norpine Fat Bike Classic in Lutsen. The 24-mile long-course and 16-mile short-course will take place on cross-country ski trails, requiring riders to be on 3.7-inch or wider tires. Top finisher awards will be given to the top three overall male and female athletes in four age groups. The Norpine is part of the 45NRTH Great Lakes Fat Bike Series, which showcases the best fat bike races in the Great Lakes Region. norpinefatbikeclassic.com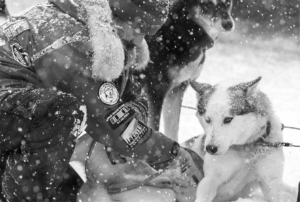 [sta_anchor id="gunflint mail run"]Gunflint Mail Run
Jan. 7-8 The Gunflint Mail Run Sled Dog Race is a continuous race consisting of two legs of equal distance, separated by a mandatory layover for the 12-dog teams. There are two classes: a 12-dog, 110-mile race and an 8-dog, 70-mile race. Races will start at 8 a.m. on Saturday at the Trail Center Lodge, and an awards ceremony breakfast will be held at the lodge at 10 a.m. on Sunday. Spectators can find great viewing spots at Big Bear Lodge, Rockwood Lodge or Trail Center Lodge. gunflintmail.com
Banff Mountain Film Festival
Jan. 7-8 & Jan. 29 The Banff Mountain Film Festival is a compilation of high-energy outdoor films and documentaries with environmental messages. The film competition is held in Banff, Alberta every fall, followed by a world tour featuring the winning films. This year, the festival will be at the Duluth DECC Jan. 7-8, hosted by the Duluth Cross Country Ski Club. The festival will also be at the Thunder Bay Community Auditorium on Sunday, Jan. 29. The event will begin at 7 p.m. at both locations. banfcentre.ca
Jeff Dunham
Jan. 11, Wednesday International comedy sensation comic and ventriloquist Jeff Dunham will be bringing his Perfectly Unbalanced tour to the Amsoil Arena in Duluth for one night of non-stop hilarity. The show will include new surprises, as well as old favorites Walter, Achmend, Peanut and Bubba J. Tickets can be purchased at the DECC ticket office or online at ticketmaster.com. Doors open at 6:30 p.m. and the show begins at 7:30 p.m. decc.org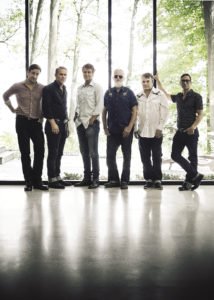 [sta_anchor id="blue rodeo"]Blue Rodeo
Jan. 11, Wednesday With the recent release of their 14th studio album, titled 1000 Arms, the country rock group Blue Rodeo will be on tour in 23 cities, including Thunder Bay on Jan. 11. Songs off their new album include "Superstar," "The Flame," "1000 Arms," and "Mascara Tears." Tickets are currently on sale and every ticket includes a digital copy of 1000 Arms. The concert will be held at 8 p.m. at the Thunder Bay Community Auditorium. tbca.com
Under the Moon, Ice & Snow
Jan. 14, Saturday Deep winter often brings up images of cozy blankets and hibernation, but lots of things are happening under that snow and ice. Head to Sugarloaf Cove in Schroeder for an evening campfire and lantern led walk. Learn about the comings and goings of nature during the deep winter and enjoy the moon rise over Lake Superior. Event will be held from 5-8 p.m. and is free for all ages. sugarloafnorthshore.org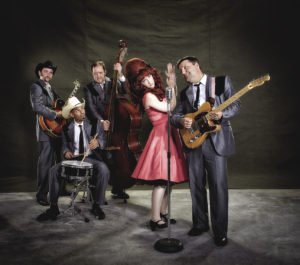 [sta_anchor id="grand marais ole opry"]Grand Marais Ole Opry
Jan. 14, Saturday The North Shore Music Association presents the fourth annual Grand Marais Ole Opry, a classic country and old-time music showcase featuring local and regional musicians. Emceed by WTIP's "Classic Country" host Carl Solander, this year's lineup features two Twin Cities groups, The Saddle Sores and Cherry Dirt, and 4 Mile Portage, Gordon Thorne and Rose and Jay Arrowsmith DeCoux. The concert will begin at 7:30 p.m. at the Arrowhead Center for the Arts. Tickets are $20 for adults and $5 for youth under 18. Tickets can be purchased at the door or in advance. arrowheadcenterforthearts.tix.com.
Northland 300
Jan. 18-22 The Northland 300 is a 300-mile, 3-day charity snowmobile ride, made up of volunteer participants who raise funds to support Special Olympics Minnesota. The ride will begin in Ely and includes a banquet and prize drawings. The Northland 300 is never cancelled and 100 percent of all funds raised goes directly to the Special Olympics Minnesota. Registration is required to participate. northland300.org
[sta_anchor id="beauty and the beast"]Beauty & the Beast
Jan. 26-29 & Feb. 2-5 The Grand Marais Playhouse will be performing Disney's Beauty and the Beast, starring Amelia Roth as Belle and Aliya Marxen as the Beast. The show will held over two weekends and begin at 7 p.m. (2 p.m. on Sundays) at the Arrowhead Center for the Arts in Grand Marais. Tickets are $10 for adults and $5 for youth under 18. grandmaraisplayhouse.com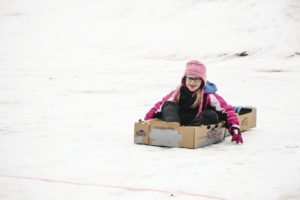 Frostival Festival
Jan. 27-28 Winter should be enjoyed, not tolerated, so head to Fargo, North Dakota, for the Frostival Festival, featuring everything from cardboard sled races, snow fort making, a chili feed, geocaching, skating, snowshoe races, and a sled parade. There's also a Winter Bird Festival, the Frozen Fantasy Family Dance, snow and ice sculpture making, and numerous races and tournaments; not to mention food, drinks and music. Most Frostival events are free and open to all ages. frostival.com
Boulder Night Ski & Snowshoe
Jan. 28, Saturday Break out your Hawaiian shirt and enjoy a tiki-lit snowshoeing or skiing adventure at Boulder Lake Environmental Learning Center in Duluth. Later, gather for hot beverages and snacks around the fire. The event will be held from 6-8:30 p.m. Cost is $10 before Jan. 21 or $15 the day of. Must bring your own ski or snowshoe gear and headlamp. d.umn.edu/boulder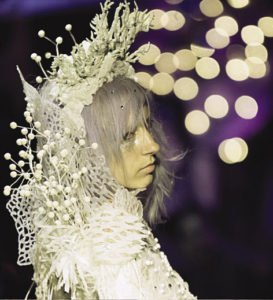 Derelicte 9: Fashion Odyssey
Jan. 28, Saturday Wearable art, fashion, dance, music and performance collide with runway models and contemporary design elements to create a Fashion Odyssey on the catwalk. This year's show will feature 34 acts, 15 wearable art pieces, live music, a raffle, costume prizes, food, nine local fashion houses and over 100 artists and models. The show will begin at 8 p.m. at the Black Pirates Pub in Thunder Bay. There is a cover charge of $15 and you must be over 19 years of age to attend. definitelysuperior.com
[sta_anchor id="Beargrease"]John Beargrease Sled Dog Marathon
Jan. 29-Feb. 2 A qualifier for the famed Iditarod in Alaska, this is the longest dog sled race in the Lower 48. Over a dozen mushers will compete in the nearly 400 mile long full distance marathon, and over two dozen in the mid-distance race. The races will start just outside of Two Harbors at 11 a.m. and all checkpoints and road crossings are easily accessible to the public, providing many opportunities to see your favorite team. Other Beargrease events include the Cutest Puppy Contest at Fitgers on Jan. 21, a photo exhibit at the Great Lakes Aquarium on Jan. 22, and the opening ceremonies at the Two Harbors American Legion on Jan. 28. beargrease.com
Ski Party
Feb. 3-4 Lutsen Mountains will hold the second annual Ski Party—a weekend of ski, snowboard, and music, curated by the folks at GNDWIRE Records. This two day party includes live music by Dead Man Winter, Frankie Lee and The Pines on Friday, and Sims, Gramma's Boyfriend and Night Moves on Saturday. Music will be held at Papa Charlie's. Admission is $15 in advance or $28 for both days, and $18 at the door. Must be 21 or older to attend. lutsen.com
Ridge Riders Fun Run
Feb. 4, Saturday The 8th annual Ridge Riders Snowmobile Club Fun Run on the Gunflint Trail is open to anyone and everyone; join by snowmobile, car and even plane. Collect cards from participating locations, while enjoying a ride on the scenic trails. Be sure to take advantage of the food and drink specials along the way. Upon completion, you'll return to the Club House on Devil's Track for a big reveal. There will also be cash prizes, numerous giveaways and raffles. cookcountysnowmobileclub.com