June 10-12
Ely is launching its first ever Great American Canoe Festival, beginning at noon on Friday, June 10 through Sunday afternoon on June 12. The festival honors the history and culture of the canoe, resulting in a three-day event crammed tighter than a portage pack with activities, demonstrations, races and seminars. There will be 30 events per day, from rugged individual challenges to family-friendly adventures and a film festival. With so much going on, there's bound to be something to float everyone's boat, canoe or kayak.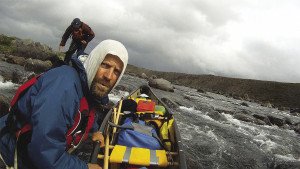 Adrenaline junkies can compete in the 28-mile Mighty Canoe and Kayak Race, or participate in the Upset Canoe Recovery Contest, both at 1 p.m. on Saturday. There will also be stand up paddle boarding all weekend, followed by a canoe and boat flotilla at 11 a.m. on Sunday. Paddle amongst live music, entertainment and food. The Festival will conclude with Outfitting Staff Contests and Races at 1 p.m. on Sunday.
But not everything will happen on the water. Local bars will host Music and Brews, restaurants will vie for Best Walleye Dish and outfitters will challenge each other to high-stakes races and bragging rights. The Ely Folk School will host a hand-made canoe and paddle exhibit. There will be a Canoe Art Show featured around Ely and local shops and museums will be open, too. Vendors include Wenonah, Silver Creek Paddle, Veterans on the Lake, US Forest Service, NE Minnesotans for Wilderness, Simply Native Foods and more. Friday and Saturday nights will conclude with campfire stories and s'mores at Semers Beach at 8 p.m.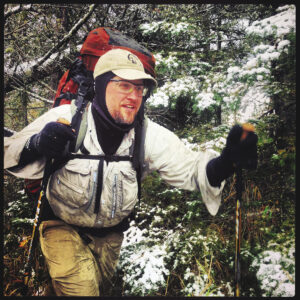 Also happening is the Expedition Con on Saturday and Sunday at 10 a.m., featuring 20 minute presentations from well-known explorers Frank Wolf, Will Steger, Eric Larsen, Jared Munch, Dan Blessing and Lonnie Dupre. Tickets are required. Lunch will be included.
Other presentations throughout the event include author and wilderness traveler Julie Buckles, William Durbin, Jerry Viandiver, Alex Comb, Joe Zellner, Carrie Nolan, Brian Mauer, Alan Haney, Sara Larson, Tim Barton and many more. Lectures and classes include adventuring with the Sherpa people, invasive species, canoeing along fur routes, how to prepare for your first adventure and perfecting the J-stroke.
Wrist bands are required for those participating in any festival events located at Semers Beach, as well as any presentations, races and demos. To find out more, visit www.greatamericancanoefest.com.