Arrowhead Home & Builder Show
March 30-April 3
Duluth's Arrowhead Home and Builder show will be celebrating its 50th year at the DECC. This year's show will feature Bob Eubanks, legendary game show host for Hollywood's Hottest Game Shows. This fast-paced, action-packed show will leave audience members laughing and one lucky winner will have a chance to win cash prizes of up to $100,000! Other entertainment includes Builder Bob, the "Anne Frank: A History for Today" exhibit, money saver Joey Green and a live taping for the Great Gardening Show, as well as dozens of exhibitors, seminars, shopping and discounted prices. Kids will enjoy the Parakeet Landing enclosure, free face painting and balloon animals. Visit www.shamrockprod.com for more info.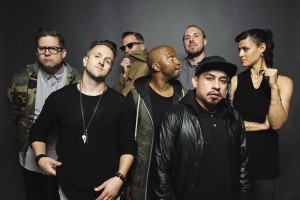 ELEVATE Ski & Snowboard Music Festival
April 1-2
Papa Charlie's in Lutsen is hosting the first-ever ELEVATE Ski & Snowboard Music Festival, featuring all seven Doomtree artists. Doomtree, which consists of solo artists Dessa, Lazerbeak, P.O.S., Mike Mictlan, Cecil Otter, Paper Tiger and Sims, began as friends trying to make music. The group had varied tastes, such as rap, punk, indie rock and pop, merging several styles into their music. The concert will begin at 9:30 p.m. for ages 21 and older. Tickets are $15 in advance or $18 at the door. Visit www.lutsen.com for more details.
Spring Home & Garden Show
April 1-3
See the latest in home and garden products at the annual Spring Home & Garden Show in Thunder Bay, featuring a wide variety of businesses. There will be exhibitors, free seminars, a country market on site, attendance prizes and free parking. The show will be held at the Canadian Lakehead Exhibition. For more info, visit www.cle.on.ca.
Minetti Quartett
April 2, Saturday
The internationally award-winning Viennese string ensemble, the Minetti Quartett, will be performing in Grand Marais. Founded in 2003, the young, talented group has won numerous international competitions. This event is one of only two Midwestern stops on their current tour. The concert will begin at 7:30 p.m. and take place at the Arrowhead Center for the Arts. Tickets can be bought in advance or at the door, and are $22 for adults and $5 for ages 18 and under. For more info, visit www.northshoremusicassociation.com or visit www.tix.com for tickets.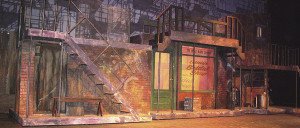 West Side Story
April 7-10 & 15-17
Lake Superior Community Theatre, located in Silver Bay, will be performing the classic West Side Story at William Kelley High School in Silver Bay April 7-10 and at the Two Harbors High School April 15-17. Tickets are $12 for adults and $8 for students and children. Tickets can be purchased at the door or at www.tix.com. For more info, visit www.lsct.us.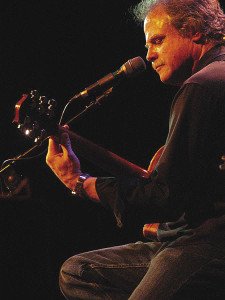 Fingerstyle Masters Weekend
April 8-9
Bluefin Bay in Tofte will be hosting the 6th annual Fingerstyle Masters Weekend, featuring local musician Gordon Thorne, St. Paul fingerstyle guitarist Pat Donohue and Twin Cities fiddler Tom Schaefer. The event will begin Friday with a free concert at 8 p.m., featuring Gordon and friends playing blues, swing and early Americana. Workshops will be held at 10 a.m. on Saturday and are open to musicians of all ages and skill levels, such as a free youth guitar workshop with Gordon Thorne. Also starting at 10 a.m. is a fingerstyle workshop with Pat Donohue and a fiddle workshop with Tom Schaefer—both are $50 and include lunch. Pre-registration for the workshops is required. The evening will end with a concert by Pat Donohue at 7:30 p.m. Tickets are $20 and will be available at the door. For more info, visit www.wtip.org.
Mountain Meltdown
April 9-10
Celebrate the end of the Lutsen Mountains ski season with a two-day outdoor music festival, featuring a beer garden and barbeque. Saturday and Sunday will feature five bands each day and live music by Frogleg with Ginstrings will be held at 9:30 p.m. at Papa Charlie's on Saturday. See www.lutsen.com for more details.
Cinderella
April 9-10, 12, 14-16
The Northern Lakes Arts Association presents the Ely community spring musical Cinderella.Performances will be held at the Vermillion Community College Fine Arts Theater at 7 p.m. on Saturdays and 2 p.m. on Sundays. Visit www.northernlakesarts.org for tickets and more info.
Other Cinderella events include an afternoon with the Fairy Godmother at 2 p.m. on Saturday, April 9, at the Ely Public Library, and a Crown, Wand and Sword Creation Class at The Art Corner from 4-6 p.m. on Tuesday, April 12. Prepare your kids for Cinderella's castle. Cost is $10. Then, attend the Once Upon a Murder Mystery on Tuesday, April 19 at the Insula and help Prince Charming find his new bride. Be a part of this fun filled night of mystery with a four course dinner and laughs. Event will begin at 6:30 p.m. and cost is $60. Costumes are welcome, but not necessary. You will receive your character assignment once you have registered.
Duluth Empty Bowl
April 11-12
"Sea of Bowls," a preview of the traditional Empty Bowl event, will be held on Monday, April 11, from 5-7 p.m. Choose your handcrafted bowl at the gallery-style showing. Then, dine on soup, bread and beverages, donated by area restaurants, during the 23rd annual Empty Bowl on Tuesday, April 12. There will also be a silent auction. Cost is $20 per bowl and will take place from 10 a.m.-6:30 p.m. Both events will be held at the Duluth Depot. All proceeds benefit Second Harvest Northern Lakes Food Bank. Visit www.northernlakesfoodbank.org for more details.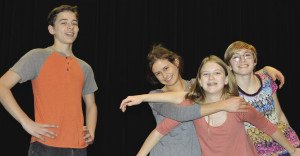 Little Red Robin Hood
April 15-17 & 22-24
The Grand Marais Playhouse presents Little Red Robin Hood, a mash up of classic fairy tales with a modern day twist. Characters include the three little pigs, a wolf and an Elvis impersonator. The performance will be held at the Arrowhead Center for the Arts in Grand Marais. Friday and Saturday shows will begin at 7 p.m. and Sunday shows will begin at 2 p.m. Buy one ticket on Friday, April 15 and get one free, with a minimum donation of $10 to the local food shelf. Sunday, April 17 is also donation day. Visit www.arrowheadcenterforthearts.org for info.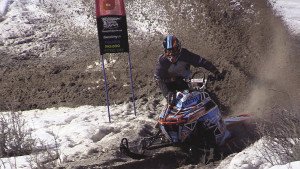 Midwest Extreme Snowmobile Challenge
April 16-17
Cor PowerSports presents the 2nd annual Midwest Extreme Snowmobile Challenge at Lutsen Mountains. The races will begin at 9 a.m. on Saturday with the Cross Country Race and the Hillclimb Qualifier will be that afternoon at 1 p.m. Sunday races include the Hillclimb Finals and Hillcross Qualifier and Finals. An Awards party will be held that evening at Papa Charlie's. To register or purchase spectator tickets, visit www.lutsen.com/midwestextreme for more info.
Service Learning & Volunteer Weekend
April 22-24
The North House Folk School in Grand Marais is upgrading their space with the purchase of a neighboring building. Get a sneak peek at their new digs and help with the transition. There will be plenty of jobs for anyone who shows up, from painting walls to moving desks. Lunch will be provided and there will be a pizza potluck on Saturday evening. RSVP to mnesheim@northhouse.org or fill out a form at www.northhouse.org by Friday, April 1. You can also participate in a service learning course, such as First Impressions: Building Exterior Doors with Randy Schnobrich or Carving Signs for Campus: Incise Letter Carving with Jock Holmen.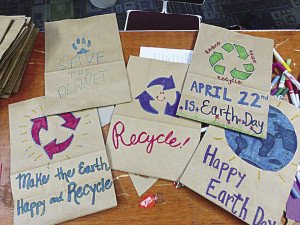 Iron Range Earth Fest
April 23, Saturday
The 8th annual family-friendly Earth Fest, which promotes sustainability, will take place in Mountain Iron from 9 a.m.-4 p.m. This year's theme, "Living Local on a Changing Planet," will include dozens of exhibitors and vendors, guest speakers and presentations on local food, clean energy, local heritage, ecology and entrepreneurship. There will also be kid's activities, locally sourced food, live music, the Community Sustainability Initiative Contest and the Green Innovator's Expo. Events will be held at the Mountain Iron Community Center, Merritt Elementary School and Messiah Lutheran Church. Cost is $5 for adults and free for kids. For more info, check out www.ironrangeearthfest.org.

Empty Bowl & Silent Art Auction
April 26, Tuesday
Pick out your favorite pottery bowl to keep at the sixth annual Empty Bowl event in Ely. Bowls are made by local artists and local restaurants donate steaming pots of soup and freshly baked bread. Talented area artists are also donating their handiwork for the silent auction. All proceeds go to the Ely Area Food Shelf. Cost is $15 per person or $25 per family and will take place from 4-6 p.m. at St. Anthony's Church Hall.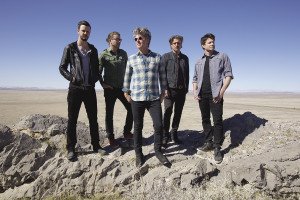 Collective Soul
April 27, Wednesday
The multi-platinum selling band, Collective Soul, will perform at the Thunder Bay Community Auditorium for the See What You Started Tour. The band consists of frontman Ed Roland, rhythm guitarist Dean Roland, bassist Will Turpin, drummer Johnny Rabb and lead guitarist Jesse Triplett. Also performing is special guest Royal Tusk. The concert will begin at 8 p.m. Visit www.tbca.com for more info.
Small Business Conference
April 27-28
Incredible Ely and the University of Minnesota-Duluth Center for Economic Devolvement are holding their first joint Small Business Conference at the Grand Ely Lodge. The conference will provide an opportunity for entrepreneurs to build the skills they need to make their business succeed and to network with banks, business advisors and other entrepreneurs. This is a great opportunity for established businesses, new start-ups and those thinking of starting a business. The conference will begin Wednesday evening with dinner keynote speaker Don Ness, strategic communications consultant and former mayor of Duluth. Thursday will provide a variety of sessions and panel discussions, such as Marketing using Social Media, Using Quickbooks and other Financial Software and Getting Started in Export Markets. For more info, visit www.incredibleely.org/conference.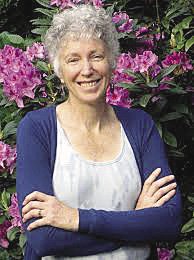 Scientific Horticulture Seminar
April 30, Saturday
Dr. Linda Chalker-Scott, author and Associate Professor in the Department of Horticulture at Washington State University, will be at the Confederate College in Thunder Bay discussing the science behind horticulture. She will use the scientific method to determine the right and wrong of widely used horticultural methods. Visit tbmastergardeners.homestead.com for tickets and more info.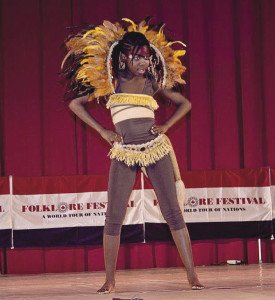 Folklore Festival
April 30-May 1
Take a trip around the world with the 43rd Folklore Festival at the Fort William Gardens in Thunder Bay. Enjoy exotic foods, artists and entertainers, displays and exhibits, dance music, children's activities, a fanfare of world flags and prizes. There will also be Goodwill Ambassadors dressed in traditional attire and international items for sale. The festival will take place from noon-11 p.m. on Saturday and noon-7 p.m. on Sunday. Visit www.folklorefestival.ca for more info.