If you ever find yourself with the task of planning a five-month backpacking trip, I have two pieces of advice: go slow and leave plenty of room for changes.
My husband and I were in the midst of a five-month backpacking trip through Europe. While some weeks were spent camping and climbing mountains, and some were spent bouncing from city to city to see world-famous sites, we could only sustain a busy itinerary for so long. Practically, extensive trips require time to relax, recover and plan. But in addition to that, we didn't just want to blaze through Europe like we were blazing through a grocery store, checking off destinations like checking off items on a list. While on our trip we wanted the chance to really see and understand some of the places we were seeing on a deeper, more personal level.
And it was an autumn spent on Oxford, England, where we got to do just that.
Oxford
The settlement of Oxford was founded over a thousand years ago at a location convenient for fording oxen across the River Thames (hence the name Oxford). Despite centuries of invasions, epidemics and uprisings, Oxford has endured as a city of prestige and innovation, and is the home of the oldest university in the English-speaking world. Near some spectacular English countryside and just an hour's train ride from London, Oxford is a perfect place to sample some of the best of England.
Among all its claims to fame, what drew me the most to Oxford was the stories. The cobbled streets and dreamy spires formed the backdrop of so many beloved books, and writers of the likes of Lewis Carroll, Oscar Wilde, and J.R.R. Tolkien called Oxford home. I had passed through Oxford very briefly the summer before, and saw just enough of it to know that I wanted to go back. Just as some take religious pilgrimages to holy sites, as a fledgling writer, coming to Oxford was like my pilgrimage: a chance to forge a deeper connection to some of the books and authors that had shaped and inspired me throughout my life.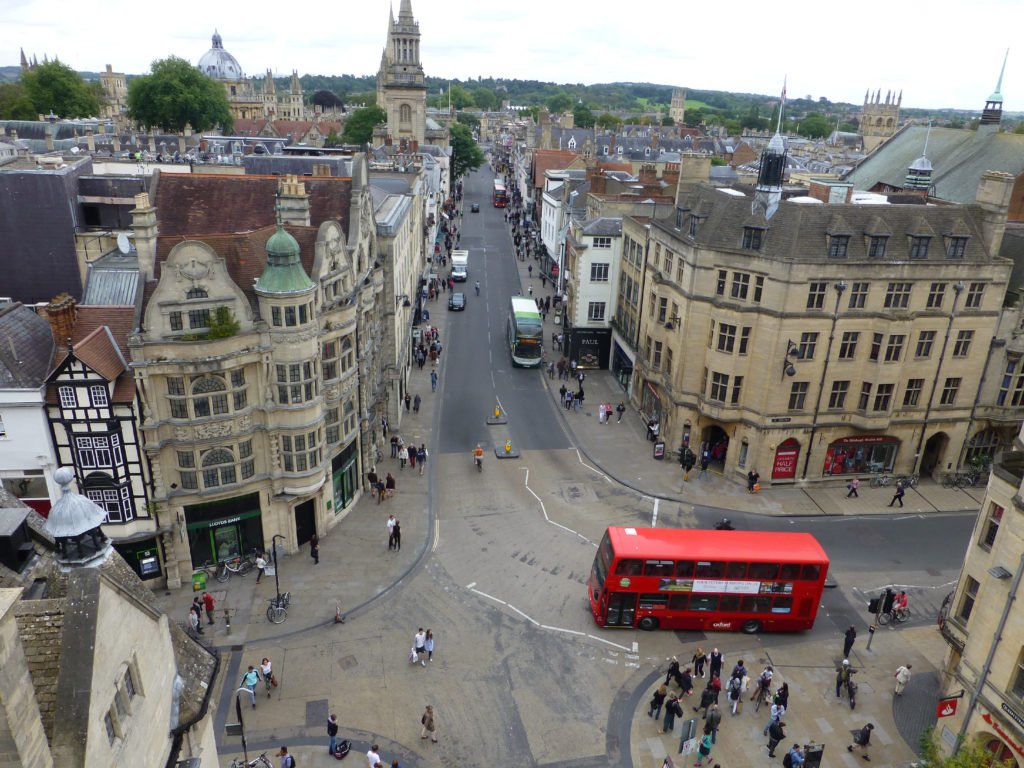 Our train from Manchester arrived at the Oxford train station on a sunny August afternoon. Upon getting off the train, we had no firm plans on what to do or where to stay; we only knew that we were exhausted from trekking around rural Scotland and Ireland, and were hoping to stay for a solid two months. We found a hostel that still had vacancy and spent the next day using the free internet and ancient desktop computer to search for apartments in the area. By the end of the week, we'd moved into a tiny furnished studio that looked over a sunny street with trees just beginning to change for autumn.
Fall is an ideal time to visit Oxford. Not only is the city abuzz with the beginning of a new academic term, but the locals say that autumn has the best weather, with plenty of warmth and sunshine, in addition to the beauty of the changing leaves.
Our favorite place to experience the glorious weather was Christ Church Meadow, a large meadow encircled by walking trails and bordered by the River Thames, where local students spend relaxing afternoons traveling the river in flat-bottomed boats called punts. The meadow offers the silence of the countryside right in the middle of the bustling city, especially inspiring in the early mornings when the mist still hangs low to the ground. Christ Church College is recognizable for being a filming location in the Harry Potter movies, one of the many stops I wanted to make that had a connection to stories I'd loved.
Another local tip we got was that it was essential to have a bike. Cycling is extremely popular in Oxford; the train station even has a bicycle parking lot, which is almost always full. Since Oxford was built so long ago, the streets are narrow and car parking options are few. Not having a car to worry about not only saved a lot of headache, but being out on the streets in the open air and pedaling past buildings older than the United States just seemed a more pleasurable and authentic way to get around. Rather than worrying about parking, we could simply hop off our bikes whenever we felt like it and chain them to the nearest fence.
For those visiting Oxford for the first time, the historic downtown near the colleges has enough to see to fill a few days. Here, the old and new exist side by side: remnants of a Norman-era castle sit a block away from the county library; academic buildings that date back hundreds of years still house classes; the pub where C.S. Lewis and J.R.R. Tolkien met to discuss their writing still serves fresh pints of beer. Perhaps this integration of the past and the present is what struck me most about being here: here, history was not something "other," something to be quartered off behind glass in a dusty museum. Here, history was simply a part of daily life. It was the houses we lived in and the pubs we frequented and the streets we biked. It was an ancient city teeming with modern life.
Since so many of the historical sites in Oxford are still in use, there are many points of interest that are off-limits to visitors. However, every September Oxford University has Open Day, where the colleges are open to visitors and potential students to explore and ask questions. The colleges also periodically host concerts and plays, which provide the opportunity to enjoy an evening out while seeing more of what lies behind the limestone walls of Oxford's colleges.
The Cotswolds
Beyond the city, an excellent nearby day trip is the Cotswolds, an enchanting land of rolling rills, ivy-covered forests, and views as far as the eye can see. The Cotswolds is a collection of small villages lost in time with charming names like Stow-on-the-Wold, Moreton-in-Marsh, and Bourton-on-the-Hill. A once-prosperous area that faced difficult times when the wool industry collapsed, the Cotswolds are now a destination for travelers wanting to visit the quaint villages and hikers looking for a good ramble.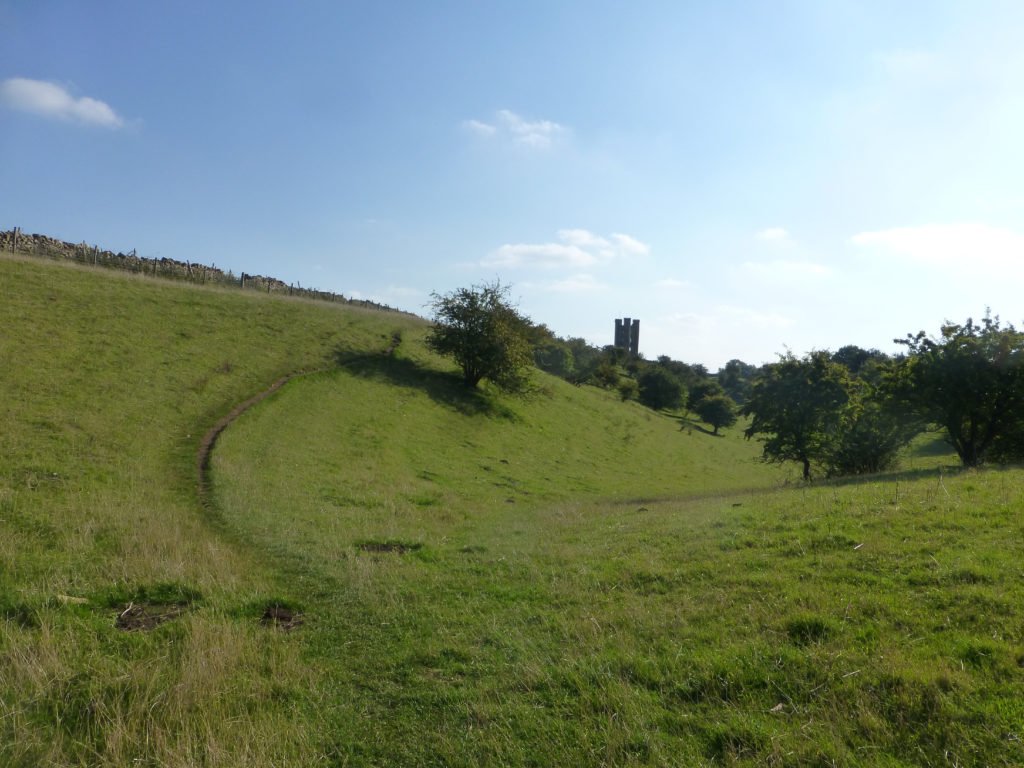 The hub of the Cotswolds, Chipping Campden, is an hour from Oxford by train. After arriving, we looked around at some of the local art shops, the site of the old town market, and some of the thatched-roof cottages before heading out on the trail that connects Chipping Campden to the next town, Broadway. It was a peaceful walk among lush pastureland and forests of bright yellow and orange, fueled by some homemade breads from a bakery in Chipping Campden.
We even came across Broadway Tower, a castle-like tower surrounded by nothing but fields. Finished in 1799, Broadway Tower was never used for any military purpose. At one point it housed a printing press, and was used as a retreat for artists and writers. The imposing tower was a far cry from the "retreat" of our little flat in Oxford, yet we enjoyed thinking of all the different creative people, from hugely different backgrounds, that had come to this area to continue their creative work.
A Lasting Impact
True to our intention, we got to know the people and places of Oxford better than anywhere else we stayed on our trip. While the buildings and sites were certainly impressive, it was the people that we got to know that made this place feel like home. We became friends with a young woman from the U.S. who was studying to be a lawyer, a woman from Ghana who was studying to be a doctor, and a man who had grown up in Oxford and was deciding to pursue his passion for music. I told them about my writing and they told me about their dreams for their own futures. We went to pubs and rugby games and stayed up late playing guitar and talking over bowls of homemade curry.
Oxford is a crossroads for so many different people with various passions, hopes, and dreams. While we would go on to see some of the most famous sites in Europe, it was our time slowing down and getting to know the city and its people that made the most lasting impact.