Give to the Max Day is Minnesota's giving holiday. Held on Nov. 19th, 2020, it is a special 24-hour period to highlight the work and worth of nonprofits and schools all across Minnesota, and a day for Minnesotans to give back what they can to the causes and organizations that mean the most to them. For more info, visit: givemn.org.
---

Birch Grove Community School
Birch Grove Community School will promote academic excellence utilizing our unique natural setting allowing students to reach their potential, preparing them to become socially and environmentally responsible, self-directed, lifelong learners.
---

Community Partners
Helping older adults and their caregivers age successfully in the Two Harbors area for over 20 years. Supporting independence and well-being through our programs such as grocery delivery, assisted transportation to medical appointments, caregiver support, companionship and telephone reassurance, information and referral, classes, chores, and more!
---
Cook County Community Fund
The Cook County Community Fund works to enhance the quality of life in Cook County by empowering local non-profits through philanthropy, education, and collaboration. In 2020 your donations have helped fund $22,000 for local non-profits for Cook County focused projects.
---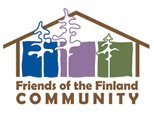 Friends of the Finland Community
Our mission is to help make Finland and the surrounding area an inviting and vibrant place. We provide space for youth, elders, community groups, events, rentals, small business support and incubation, farmers' market, community education, community recreation, free internet, public computers, and trail maps and information, all in one location!
---

Gitchi-Gami Trail Association
The GGTA works with MnDNR and MnDOT to promote and plan for a premier paved trail connecting the communities, state parks, and points of interest along the North Shore of Lake Superior from Two Harbors to Grand Marais. With your help, we can support this great trail on our great lake!
---

Grand Marais Art Colony
The Grand Marais Art Colony is a catalyst for the visual arts in the Great Lakes region, providing studio-based and outdoor learning opportunities in a variety of artistic mediums for emerging and established artists.
---
Grand Marais Playhouse
GM Playhouse is a community theater dedicated to providing high-quality theater and educational opportunities with and for Cook County. Our community, education programs, and productions enrich the lives of our citizens; enhance education; strengthen our economic stability; and make Cook County a better place to live and visit.
---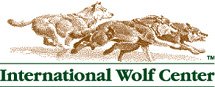 International Wolf Center
Teaching the World about Wolves. Donations made Nov. 1-19 will be TRIPLED by matching funds up to $50,000. Your donation will support our ambassador wolves and our education programs for students, families, and wolf enthusiasts.
---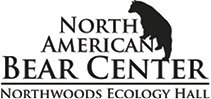 North American Bear Center
The mission of the non-profit North American Bear Center is to advance the long-term survival of bears worldwide by replacing misconceptions with scientific facts about bears. This year's GiveMN campaign funds, combined with last year's funds, will be used to enhance our bear enclosure.
---

North House Folk School
Our mission is to enrich lives and build community by teaching traditional northern crafts in a student-centered learning environment that inspires the hands, the heart, and the mind.
---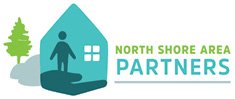 North Shore Area Partners
The Living At Home Program of the Beaver Bay, Finland, Isabella, Little Marais, Silver Bay and the surrounding area, works to support citizens age 60 and older who wish to remain independent in their own homes.
---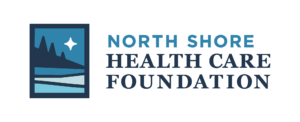 North Shore Health Care Foundation
The NSHCF proactively identifies opportunities to expand equitable health care and healthy living in Cook County and champions solutions through funding, education, and advocacy. We support health care providers, emergency services, and other programs through grants. We are there for them, so they can be there for you.
---
Parks & Trails Council of Minnesota
With member-support we acquire, protect, and enhance critical land for the public's use and benefit. Your support helps to ensure an independent voice is advocating for a world-class system of parks and trails. Help us reach our $20,000 goal. Together, we are people saving special places!
---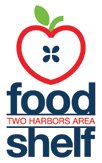 Two Harbors Area Food Shelf (THAFS)
Reduce hunger and improve the health of those in need by providing food and resources at no cost. THAFS has experienced record-breaking numbers the past 7 months. Your support will allow us to assist our neighbors throughout the coming year. $20 feeds 5 people for 2 weeks.
---

WTIP North Shore Community Radio
WTIP is community supported, volunteer-driven radio for the North Shore. On the air since 1998, part of our mission is to provide locally focused news and create a forum open to all residents to discuss important, public issues.
---