Give to the Max Day is Minnesota's giving holiday. Held on Nov. 18th, 2021, it is a special 24-hour period to highlight the work and worth of nonprofits and schools all across Minnesota, and a day for Minnesotans to give back what they can to the causes and organizations that mean the most to them. For more info, visit: givemn.org.
---

Birch Grove Community School
Birch Grove Community School will promote academic excellence utilizing our unique natural setting allowing students to reach their potential, preparing them to become socially and environmentally responsible, self-directed, lifelong learners.
---

Community Partners
Community Partners (CP) has been helping older adults and caregivers age successfully in the Two Harbors area for over 20 years. Programs offered that support independent living and well-being include grocery delivery, assisted transportation to medical appointments, companionship and friendly phone calls, chores, caregiver counseling, care navigation, public programming, and more. With a recently formed endowment fund and an anonymous donor who will match up to $12,500, you have more ways to give and your donation will be matched!
---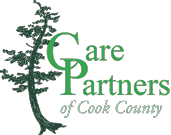 Cook County Care Partners
Care Partners provides support and companionship on the journey of aging and serious illness. We help older adults stay in their homes and community through services such as care coordination, caregiver support, volunteer visits, rides and chore assistance.
---
Cook County Higher Education
Cook County Higher Education (CCHE) is a non-profit organization established in 1996 to address four critical issues facing our rural remote community: extreme isolation, skilled worker shortages, limited career advancement, and lack of higher education opportunities. With the nearest college or university over 100 miles away, CCHE makes it possible for local residents to earn a certificate, diploma, or degree that leads to living-wage employment right here in our community. In the past 10 years, CCHE has expanded its offerings to include college prep, training and development, and lifelong learning opportunities.
---
Cook County Historical Society
The purpose of the Historical Society shall be the collection, preservation and dissemination of knowledge about the history and art of Cook County, and to relate it to the history of the State of Minnesota.
---
Duluth Area Family YMCA
Make our community a better place to live and work by supporting local programming at your Y.  There are 100 reasons to give—find your impact at the Y and become part of our 100 Reasons drive this fall.
---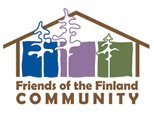 Friends of the Finland Community
Our mission is to help make Finland and the surrounding area an inviting and vibrant place. We provide space for youth, elders, community groups, events, rentals, small business support and incubation, farmers' market, community education, community recreation, free internet, public computers, and trail maps and information, all in one location!
---
Grand Marais Playhouse
The Grand Marais Playhouse has been building community through theater since 1971 and will celebrate its 50th season in 2022! Our local community theater provides High quality productions and educational opportunities with and for Cook County and its visitors.
---
Gunflint Trail Historical Society
The Gunflint Trail Historical Society is the primary resource for history of the Gunflint Trail region. The role of the GTHS is threefold—preservation, presentation and participation. Keep Gunflint Trail history alive! Explore Gunflint Trail's natural history at Chik-Wauk Museum & Nature Center.
---
Lake Superior Zoo
Our mission is to provide close-up animal experiences that inspire connections with wildlife and action towards conservation in our region and around the world. As the 19th oldest zoo in the United States, we have a rich history of providing animal exhibits, animal enrichment demonstrations, educational programs and camps, events, and more. Donate or become a member today to directly support these efforts and the 300-plus animals in our care.
---

North House Folk School
Our mission is to enrich lives and build community by teaching traditional northern crafts in a student-centered learning environment that inspires the hands, the heart and the mind.
---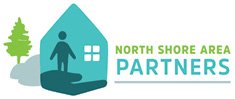 North Shore Area Partners
We are here to navigate aging well, together. Your support will help us to continue offering crucial services that enable older adults 60-plus to live safely in their homes within our community for as long as possible. Serving Eastern Lake County, NSAP supports elders' independence through programs like care navigation, caregiver support, assisted transportation, in-home support, public programming and more.
---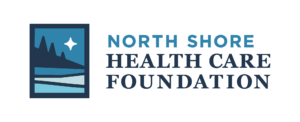 North Shore Health Care Foundation
Our Vision: A Healthy Community for All in Cook County. We are an independent nonprofit benefiting health care and emergency services in Cook County. We proactively identify opportunities to expand equitable health care and healthy living and champion solutions through funding, education and advocacy. Supporting us means supporting a variety of programs which assist children, families and seniors, local health care agencies, EMS, Fire, Law Enforcement and Search & Rescue, our schools and CCMN Restorative Justice. Make your dollar go farthest and make a positive impact on thousands of lives in a single donation by giving to the Health Care Foundation.
---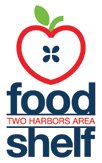 Two Harbors Area Food Shelf (THAFS)
Our mission is to reduce hunger and improve the health of those in need by providing food and resources at no cost. Your support will allow us to continue providing for our neighbors in need throughout the pandemic and beyond.
---

WTIP North Shore Community Radio
WTIP is community supported, volunteer driven radio for the North Shore. On the air since 1998, our mission is to provide locally focused news, community views and eclectic music programming for residents and visitors to the North Shore and beyond.
---