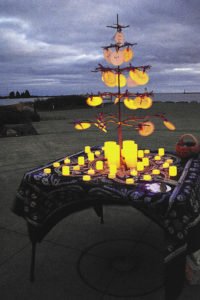 October is Domestic Violence Awareness Month
According to the Minnesota Coalition for Battered Women, at least 22 women and 3 men died from domestic violence last year (www.mcbw.org). To help stop this atrocity, the Violence Prevention Center in Grand Marais is encouraging everyone to wear purple on Thursday, Oct. 20, as a show of support for survivors. They will also be holding a Vigil of Hope and Remembrance to honor people affected by domestic violence on Thursday, Oct. 13 at 6:30 p.m. in Harbor Park. Help put a stop to violence by spreading awareness. Visit www.violencepreventioncenter.org for more info.
Pumpkinfest
Gammondale Farm in Slate River (near Thunder Bay) will hold the 22nd annual Pumpkinfest, featuring over 20 attractions for families, such as pumpkin train rides and local food. The festival will be open all weekends in Oct., including Thanksgiving Monday, Oct. 10. Cost is $10 per person. Also, daring souls can enter the Haunted Cornfield, Oct. 21-22 and Oct. 28-30, from dark until 10 p.m. Cost is $15 per victim. Ages under 18 must be accompanied by an adult 21 years or older. www.gammondalefarm.com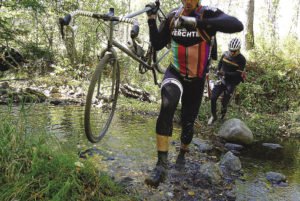 Heck of the North
Oct. 1, Saturday This year's Heck of the North gravel bike races will start and finish just eight miles north of Two Harbors. There will be two course options; a 105-mile course and 55-mile course, both equally challenging. Each course will have its own checkpoint with water and snacks. www.heckofthenorth.com
Laughter for Paws
Oct. 1, Saturday Enjoy a night of comedy at the Laughter for Paws show with comedian David Cornel. The show is a fundraiser for the Thunder Bay and District Humane Society. There will be door prizes, raffles and a silent auction. Event will be held at 6:30 p.m. and again at 9:30 p.m. at the Finlandia Club in Thunder Bay. Tickets are $10. www.thunderbaylaughs.wix.com/comedy
Tour d' Art
Oct. 1, Saturday The Grand Marais Art Colony will host its fourth annual Tour d' Art Beach House Fundraiser at noon on Saturday, Oct. 1. Participants will have the unique opportunity to visit four homes located near Lake Superior. Homeowners will be present to share their stories and answer questions. A private reception at the Johnson Heritage Post will conclude the day, highlighting the Grand Marais Art Colony Plein Air Exhibit. Tickets are limited and can be purchased in advance. www.grandmaraisartcolony.org
Fall Energy Expo
Oct. 1, Saturday Cook County Local Energy Project will be holding a free Fall Energy Expo at the Grand Marais Community Center from 10 a.m.-4 p.m. on Saturday, Oct. 1. Discussions include home energy efficiency for the long winter with builder and energy auditor Mike Senty, and exploring solar energy systems for your home or business with Jason Edens from the Rural Renewable Energy Alliance. Guided tours include neighborhood solar-thermal sites, efficient root cellars, and a house and oven powered by the sun. RSVP to localenergy@boreal.org.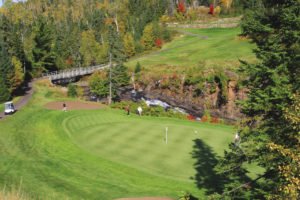 NSHCF Golf Scramble
Oct. 2, Sunday The North Shore Health Care Foundation will host its 20th annual Golf Scramble Tournament at the Superior National Golf Course in Lutsen. The tournament will begin at 10 a.m. and includes 18 holes, a golf cart, lunch, a drink ticket, $10 in fun money, contests and prizes, and a reception afterwards. Join a team or put together your own. Registration required. www.northshorehealthcarefoundation.org
CIBC Run for a Cure
Oct. 2, Sunday With over 100,000 participants and over $20 million raised since it began in 1992, the Canadian Breast Cancer Foundation brings awareness and provides support to those affected by breast cancer. Help fund research and show your support by participating in the Run for a Cure at Fort William Stadium in Thunder Bay. The race will begin at 10 a.m. www.cibcrunforthecure.com
Haunted Fort Night
Dare to be scared? Take the Carnival of the Damned Haunted Tour of Fort William Historical Park in Thunder Bay, featuring a menagerie of wonders collected from the darkest corners of the world; the beautiful, the exotic, and the insane. New this year is the Zombie Paintball Gallery—test your aim at moving zombie targets in a sniper-style paintball experience. Tours start at 7 p.m. and are open Thursday-Sunday in October. The tour is $15 per person and recommended for ages 12 and older. Adult only tours are also available. www.fwhp.ca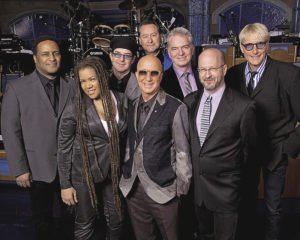 Paul Shaffer & the NYC Orchestra
Oct. 7, Friday Former Late Show sidekick and band leader Paul Shaffer will be performing a very special "once in a lifetime" concert with the NYC Orchestra at the Thunder Bay Community Auditorium on Friday, Oct. 7.
For 33 years, Paul Shaffer served as David Letterman's musical director and sidekick on The Late Show with David Letterman. Since the show's final episode aired last year on May 20, the band hasn't had many opportunities to play together and they have no plans to go on tour, presenting a rare and unique opportunity for concertgoers. Not only will there be music, but Shaffer will also share stories and memories from the show and his past.
Tickets are on sale now and a limited number of VIP tickets are available, providing the opportunity to attend a reception with Paul and the band. Come celebrate the 30th anniversary celebration of the Thunder Bay Community Auditorium in style with Paul Shaffer and the NYC Orchestra at 7:30 p.m. www.tbca.com
Antler, Bear, Canoe! Celebrates 25 Years
Oct. 8, Saturday Betsy Bowen's classic book of prose and original woodcuts turns 25 years old this year. Published by Houghton Mifflin in 1991, the book uses cyclical rhythms to teach children the alphabet. In honor of this milestone, the Betsy Bowen Gallery in Grand Marais will hold live music by the Plucked Up String Band from 2-4:30 p.m. on Saturday, Oct. 8. There will also be s'mores in the backyard, exclusive Antler, Bear, Canoe! prints and images, and other fun events for all ages, from 11 a.m.-5 p.m. www.woodcut.com
Inuit Premiere
Oct. 15, Saturday Enjoy the annual Inuit Premiere at the Sivertson Gallery in Grand Marais, featuring exquisite sculptures and carvings by Canadian Inuit and native Alaskan artists. There will also be kattajjak, or Nunavik-style throat-singing performances at 1 p.m. and 3 p.m., and a fireside chat and poetry reading by Inuit spoken word artist and throat-singer Taqralik Partridge at 6 p.m., followed by the release of the 2016 Cape Dorset annual Print Collection. www.sivertson.com
Family Weekend
Oct. 20-23 Bring the whole family to the North House Folk School in Grand Marais during MEA break and celebrate the joy of learning together. Enjoy free interactive craft demos, a contra dance, and student pizza bake, as well as over 12 hands-on courses, such as Felting for Kids, Make Your Own Hotdogs, Basic Leatherworking, Swedish Baking for Families and more. All courses feature an intergenerational tuition rate. Ages vary for each course. www.northhouse.org
Moose Madness
Oct. 21-23 The annual Moose Madness Festival in Grand Marais, hosted by Visit Cook County, offers all sorts of activities and events for the entire family. Attend Moose-a-Rama with the Muffin Man at Drury Lane Books, earn moose bucks in exchange for prizes, or try your luck with the Moose Medallion Hunt. And be sure to take a selfie with everyone's favorite moose Murray! See the Moose Madness insert for more events info. www.visitcookcounty.com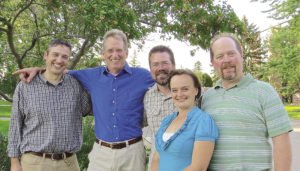 All Our Own Jazz
Oct. 22, Saturday The North Shore Music Association will host Sky Blue Jazz Ensemble and four guest musicians, performing original jazz/classical fusion pieces composed by ensemble director Mike DeBevec. Guest artists include Philis Anderson on oboe, Barb Lavigne on flute, Kathy Bolstad on clarinet, and Max Bichel on violin. The performance will be held at the Grand Marais Bethlehem Lutheran Church at 7 p.m. Tickets are $15 for adults and free for youth, and can be purchased at the door. www.northshoremusicassociation.com
Grand Marais Art Colony Member Show & Sale
Oct. 28, Friday The annual Grand Marais Art Colony Member Show and Sale lets artists share their inspiration with each other and the public. This year's theme is Ode to the Ordinary, which honors the beauty, humor, resilience, and steadfastness of the everyday. Don't miss this chance to view and purchase one-of-a-kind artwork. The member meeting will be at 3:30 p.m. and the reception will be held from 5-7 p.m. at the Art Colony. Artists must submit their artwork by Monday, Oct. 24. The exhibit will be held from until Sunday, Nov. 20. www.grandmaraisartcolony.org
Caravan du Nord
Oct. 28, Friday The 6th annual Caravan du Nord will return to Ely for a special day of artist workshops, a music industry social hour, and an evening concert, featuring Germaine Gemberling and Rich Mattson, Martin Zellar, and Christopher David Hanson. The event will begin with free workshops at 3 p.m. on Working with a Band and Songwriting. Event will be held at the Amici's Event Center. www.mnmusiccoalition.org
The Hunger 11
Oct. 29, Saturday Definitely Superior Art Gallery will hold the 11th annual Hunger 11 Halloween Cabaret, featuring 52 performance acts and taking place at seven bar venues downtown Thunder Bay; Crock's, Black Pirates Pub, The Foundry, The Sovereign Room, Gargoyle's, Red Lion Smokehouse and *HELL. There will be prizes for best costume at each location and prizes in the streets. Party goes from 8 p.m.-2 a.m. and a cover charge of $15 will get you into all venues. Must be 19 years or older to attend. www.definitelysuperior.com
Cook County Community Connect
Oct. 29, Saturday The Arrowhead Economic Opportunity Agency (AEOA) is bringing together a wide range of local service providers to offer information about community services available to assist folks who are struggling. Services represented include those related to housing issues, county financial and food assistance, emergency assistance, energy assistance, health and medical assistance, churches, schools, clubs, and more. There will be free giveaways, snacks and door prizes. Event will take place at the Grand Marais high school from 1-4 p.m. All are welcome.
Open Bonspiel
Oct. 29-30 The Cook County Curling Club will be holding the 6th annual Halloween Open Bonspiel at the Grand Marais Community Center, Oct. 29-30. The entry fee is $160 per team and will include lunch and dinner on Saturday, and cash prizes. www.cookcountycurlingclub.com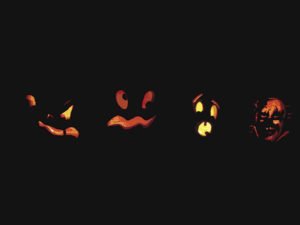 Halloween Weekend
Oct. 28-31 Halloween festivities can be found at numerous locations throughout the weekend.
The William A. Irvin Haunted Ship Tours in Duluth will be held Thursday-Saturday throughout the month of October, and on Halloween Monday.
The Lake Superior Zoo in Duluth will hold Boo at the Zoo on Oct. 15 and Oct. 22.
Bluefin Bay in Tofte will hold Halloween weekend festivities, including food and drink specials, live music on Friday, and trick-or-treating on Saturday.
Four Seasons Supper Club in Finland will be holding a Halloween Party on Oct. 28, featuring upbeat entertainment with Tara Nelson from 8:30 p.m.-12:30 a.m.
The Fairlawn Mansion in Superior will have Halloween Flashlight Tours Oct. 28-30.
The Thunder Bay and District Humane Society will hold a Howl 'O Ween Party at 8 p.m. on Oct. 29, at the Canadian Lakehead Exhibition.
The Birch Grove Community School in Tofte will hold the annual Halloween Carnival from 2-4 p.m. on Sunday, Oct. 30. There will be bingo, kid's games, prizes, a cake walk, fabulous foods, and cookie decorating. Wear a costume and bring the whole family.
A Halloween celebration will also be held at AmericInn Lodge & Suites in Silver Bay with trick-or-treating from 4-6 p.m. on Oct. 31, and prizes for best costumes and best decorated doors.
See the Northern Wilds calendar for more events info. Happy Halloween!