Baby, it's cold outside…So why not stay inside by the fire, grab a cup of hot chocolate and curl up with a good book. Here are suggestions from our Northern Wilds staff for a good read this winter.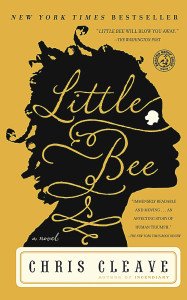 From Breana Roy
"Little Bee" by Chris Cleave: This book is so much more than it appears. It's one of those powerfully emotional and thought-provoking books that stays with you, and possibly haunts you, forever. This fictional story is about a 16-year old Nigerian refugee girl, Little Bee, who changes the lives of a British family after a brief and devastating encounter on a beach. Despite Little Bee's horrific and traumatic past, she remains strong-willed and stubborn, saying, "A scar does not form on the dying. A scar means, I survived." I highly recommend this book, filled with moral dilemmas, a blending of cultures and a message of strength and love.
From Nace Hagemann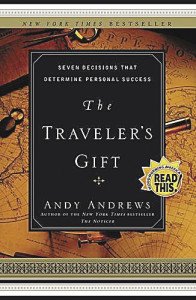 "The Traveler's Gift: Seven Decisions that Determine Personal Success" by Andy Andrews: This is one of my favorite books. He's a great story teller and weaves thought provoking ideas about taking action in life into a very good story. I also read most of it by candlelight as I waited for my electricity to get hooked up at my first cabin. I had just bought my land and was living in a 10×16 cabin. It's a great book and an easy read. It reminds me that life seemed a little simpler then.
From Maren Webb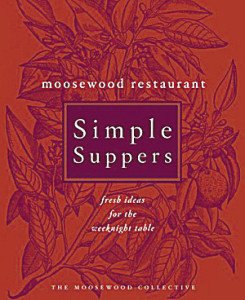 "Moosewood Restaurant Simple Suppers: Fresh Ideas for the Weeknight Table" by Moosewood Collective: Cookbooks may seem like a thing of the past in the age of food blogs, Pinterest and quick recipe searches online, but this cookbook will forever have a place in my kitchen. The recipes are inspired by what is served at Moosewood Restaurant in Ithaca, NY, but catered to be simpler and more realistic for a weeknight meal. This doesn't mean reduced flavor or less satisfying meals. From spinach burritos to green fried rice to Navajo stew, most of our favorite recipes to make and eat come from this book. It would be a great gift for the foodie in your family, the young person getting out on their own and anyone else that cooks or enjoys good food. I received my copy as a college graduation present and it's been well used ever since.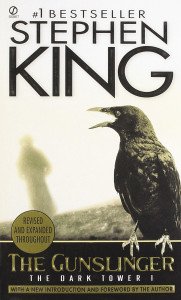 From Drew Johnson
"The Dark Tower" series by Stephen King: The Dark Tower series is a surreal futuristic time-traveling western and is the only series that Stephen King has written thus far. The story, unlike other Stephen King books, isn't a horror. It follows a Gunslinger; Roland Deschain on his journey through a world that is falling apart. I greatly enjoyed reading about the many cameos of his other books hidden within the series and the characters he portrays in this world. I recommend this series to anyone who has read many of Stephen Kings other works or for those who find his other works too chilling.