It's January, a new year and new beginnings. Now, what if one also took on a new name? Famous authors do it all the time when they write under a 'pen' (pseudonym) name. Like multi-millionaire romance writer Nora Roberts writing as J. D. Robb; J. K. Rowling of Harry Potter fame writing crime fiction as Robert Galbraith; Stephen King as Richard Bachman; and the late David Cornwell as John le Carré. The list is long.
But when someone steals someone's credentials or sets up a double life, taking on a new identity, new location and new life, that's a whole different matter. Remember America's Ferdinand Waldo Demara (1921-1982)? He was one of the world's most famous imposters, carrying out a number of impersonations including a naval surgeon, engineer lawyer and psychologist, and was subject of the movie "The Great Imposter" with Tony Curtis playing Demara.
Well, here in the Northern Wilds we've had our share of imposters, those leaving secret lives discovered by media.
Back in July 1890, it was a full-page newspaper article "Cosmopolitan, Seduction, Elopement and Deceit Without a Parallel: The Facts as Unearth by a Call Representative" published in the Superior's "Sunday Morning Call" that exposed the secret life of the mayor of Superior, Martin Pattison.
At the time, Pattison was a millionaire, living in a grand 42-room Victorian-style Fairlawn Mansion he had built in 1889. He had made his money in the lumber business and mining on Vermilion Range (Chandler and Pioneer mines). Community-minded, he had served as Superior's sheriff (1885-86) and mayor three times. In 1918, to save Big Manitou Falls, he purchased 660 acres and donated it to Wisconsin for a state park, which today is named Pattison State Park.
However, Martin Pattison was not all he seemed. He was born as Simeon Martin Thayer in southern Ontario, on January 17, 1841, to Simeon Martin Thayer Sr. and Emmarilla Pattison. When Simeon was around 11 years old, his family moved from Canada to Sanilac County, Michigan.
After working in a logging camp for about 10 years and partnering in the lumber business near Minden with Joseph Murdock, Thayer married Murdock's sister Isabelle Murdock on August 7, 1869 and welcomed their first child five months later. Two years later (1871), Thayer was elected to the Michigan State Legislature. But the following year, things went a bit strange. On April 30, 1872, he went to Port Huron on business and disappeared, leaving behind his wife and two children.
Coincidentally, at the same time also disappearing from Minden was his wife's sister 18-year-old Martha Murdock and cash from the Thayer-Murdock lumber business. As the story goes, Thayer became Martin Pattison living in Marquette; Martha joined him and the couple lived as Martin and Martha Pattison until Martha's death in 1877. Thayer then married their housekeeper Grace Fink.
Long story shorter, in exchange for keeping Pattison's secret double life, his former partner/brother-in-law Murdock successfully demanded money for his sister Isabelle and two children. Then, when Pattison became very wealthy and famous, Murdock again demanded and successfully secured a legal divorce (June 1890) for his sister, plus financial settlement. And the granting of the divorce was the key to a reporter breaking the story in 1890 of Pattison's double life, though the publicity didn't really affect Pattison's reputation. He died in December 1918.
Back in the 1960s, newspapers across Canada were following the story of the missing psychology professor Dr. David George MacDonald from Lakehead University in Port Arthur (now Thunder Bay). He disappeared after the university suspended him pending a check of his professional credentials. Shortly after, an arrest warrant was issued for impersonating Dr. David G. McDonald from University of Missouri by forging documents. No one knew who the imposter really was.
In 1963, a man named Dr. David G. MacDonald had accepted a teaching position at Lakehead University and taught for three years, first as an associate professor at salary of $9,500 and a year later, assumed full-time teaching duties. A community-minded volunteer, he was a member of the Port Arthur Board of Education, president of a children's organization for community living and worked at the Lakehead Alcohol Addiction Clinic.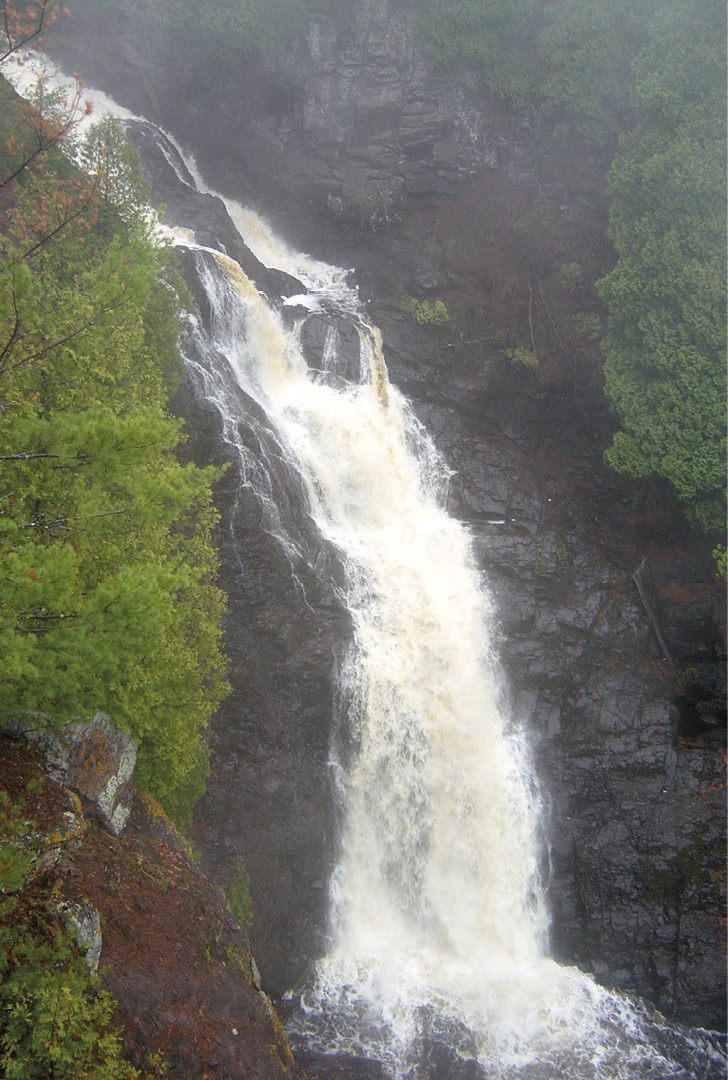 So, what tipped off the university about him being an imposter? It was a letter dated January 21, 1966 received by Lakehead University president W. G. Tamblyn from a University of Missouri psychology professor Dr. D. G. McDonald, requesting the university investigate a possible fraud, after he had been advised by the Ontario Psychological Association that someone might be impersonating him.
Turns out the impersonating fellow was Ronald Ivan MacDonald, from Hamilton, who had only a Grade 12 education and a history of false identities. In the end, Ronald Ivan MacDonald surrendered to police and was fined $500 plus one day in jail. He continued with impersonations, the last known one in London, Ontario at a psychology clinic for which he spent two years in Kingston Penitentiary. Released in 1970, the rest of his story remains a mystery. Thunder Bay filmmaker and Lakehead University professor Ron Harpelle has made a documentary film "A.K.A" about Ronald Ivan MacDonald.