Stories, old photos and new connections
The desire to know and understand where we come from has been part of the human experience for as long as human history. Today, starting the journey into genealogy has never been easier. Dusty Nelms, of Hovland, has spent years researching her family history, witnessing the changes in information and technology over the years and amassing a wealth of information about her ancestors. For Nelms, it was a middle school classroom assignment that sparked her interest in genealogy: the theme was autobiographies, and for the assignment Nelms did research on her family tree. That research was the beginning of a lifelong interest that she has been pursuing ever since.
"Family has always been an important part of my life," Nelms said. "There is always more to learn, and once you get started it can be hard to stop."
Nelms' great-grandparents came over from various countries, with some of her ancestors arriving at the Hovland Dock on the America. Early on, her work involved talking with family members about past stories and collecting hand-written letters. She has also been able to collect family photos, including all four sets of her great-grandparents' wedding photos.
"I'm really thankful that I saved letters from people who are now gone. And it's always fun to be able to see pictures since they add so much to the story," Nelms said.
Now, technology has introduced incredible resources for those wishing to learn about their family history, including sites like familysearch.com, ancestry.com, and the Minnesota Historical Society. Some sites like Ancestry require a subscription, but offer lots of information as well as the ability to meet and connect with others who are researching the same family line. (Nelms said to always verify information found online, as sometimes it can be incorrect.)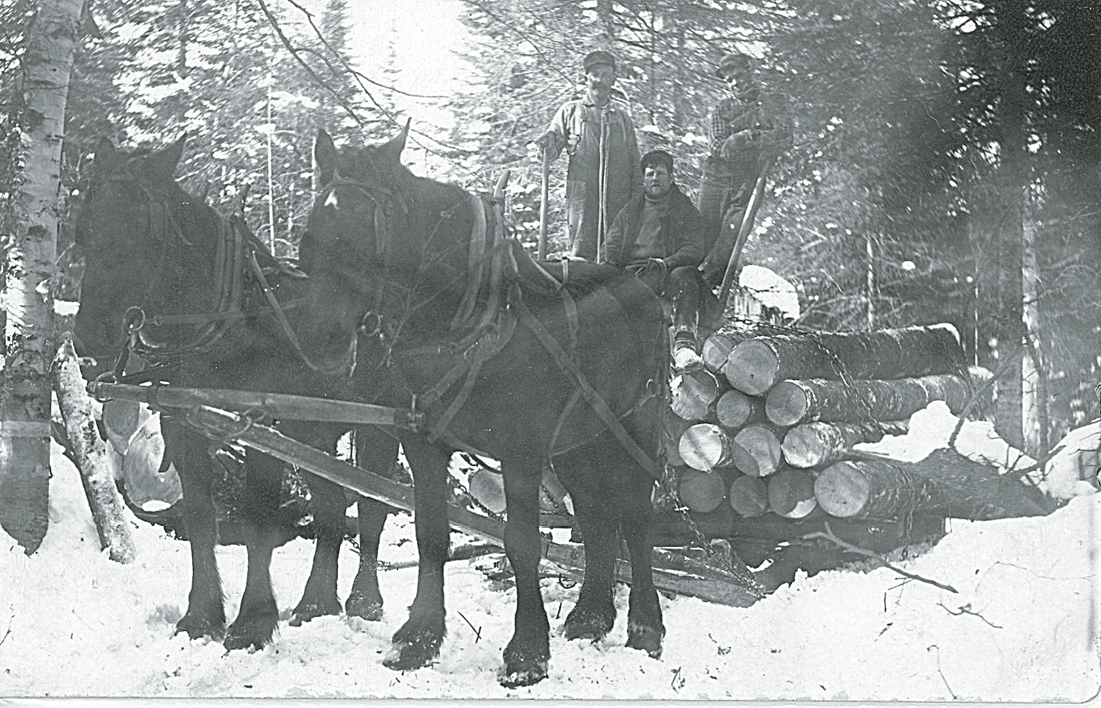 Those interested in learning about their family trees, including when certain ancestors moved to a specific area, can also look into state marriage records, land records through county recorder offices, or census records.
"Different census years contain different information," Nelms said. "Some list occupations, some have whether residents rented or owned their land, some include current ages, and by piecing together different years you can start to paint a clearer picture. Newspaper obituaries are also great if you can get ahold of those, as they will often list the names of siblings and children."
To keep track of all of this information, Nelms creates a separate binder for each relative, where she keeps relevant photographs and information learned from various sources. She has also created books for her family members with the information she has collected over the years. No matter one's preferred organizational method, Nelms recommends that those getting started in genealogy always keep a record of where they learned their information. Sometimes she has found conflicting information from different people and sources, and keeping records of what you learned and where you learned it can help solve discrepancies.
Perhaps the greatest adventure that Nelms' journey into genealogy sparked was a real-life journey to Scandinavia. As someone with Swedish and Swedish-Finn ancestry, Nelms had joined the Finlandia Club in Thunder Bay, and in 1987 was the lucky winner of a prize trip to Finland and Sweden. She was able to travel to some of the areas her ancestors came from, including some of the old family farms. Nelms said it was striking how the area bore such a close resemblance to Minnesota.
Her trip was also touched with serendipity: while traveling by train from Stockholm to southern Sweden on Midsummer Eve, Nelms got talking to a woman about how she was traveling to the region of her ancestors. The woman then invited her to a party, and when Nelms announced at the party that she was from Minnesota, she ended up meeting a distant relative.
"I met the grandkids of my great-grandpa's brother," Nelms said. "They were strangers, but when they found out who I was they just took me in and showed me around. They showed me the farm where my great-grandpa was born—back then, the oldest son in the family inherited the farm. My great-grandpa was a younger brother which is why he moved away, and why their branch of the family was still in the area. The fact that these relatives just welcomed me and took me in was so kind."
Through all that she has learned and the changes that technology has brought to genealogy research, Nelms said that the best way to get started in genealogy remains the same: talk to your older family members.
"If you have living parents or grandparents, try to talk to them and get their stories," Nelms said. "See what they did, what their living conditions were like, and start to collect their memories. It's so important to talk to the relatives that you can, while you can."