The North Shore is a welcoming place for pursuing various passions, whether it's enjoying daily life in the natural environment, connecting the community and visitors to unique opportunities, or embarking on a personal creative journey. Two Harbors resident, Shelley Getten, has found a way to fully embrace everything this area has to offer.
First and foremost, Getten is an artist. She began her writing journey in the early 1980s, initially thinking she "didn't have what it takes" until after graduating from college. In 2005, while promoting one of her poetry books at the arboretum in St. Paul, she was approached with an offer to create bird images for the arboretum organization. A fellow artist and personal supporter of Getten encouraged her to take on the project, making use of the printmaking classes she had attended. She now emphasizes the significance of "artists sharing what we know and lifting each up other up. I make decisions more based on my heart and relationships; people are the priority."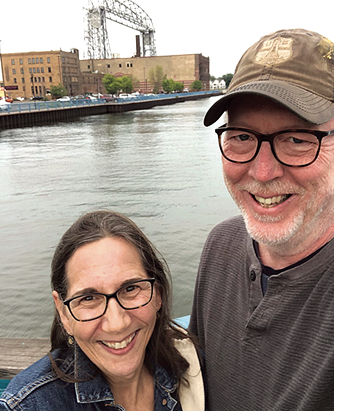 Getten's printmaking has expanded to include original notecards, frameable pieces, and limited editions. She is currently trying a new technique that uses abstract watercolors as a base, then adding the print to create an almost "multimedia" result. Most of her work is nature inspired with bold images of animals or a focused interpretation of flowers and trees. "Each of my prints or poems is a 'snapshot' into the intimate relationship we have with nature—it is what connects us to the creative energy of the universe," says Getten. "I offer these gifts in the work I create, and in sharing the process of printmaking with those who would like to learn."
Having an appropriate studio space is crucial for efficiently producing her work, and she recently transformed her unfinished barn to accommodate her growing craft. Nestled in the woods on her property, she is thrilled to now have a dedicated working environment.
A Sauk Rapids, Minn. native, Getten moved to Two Harbors in 2008. When not working on her own writing or printmaking, she actively sought opportunities to infuse a creative element into other aspects of her life. She spent over 14 years working in the Duluth school district with students, many of whom had communication disorders. She also developed an adaptive music program to provide students a creative outlet. "Music was a way to help students learn how to communicate, interact with, and learn about one another," she says.
Additionally, Getten is also involved in the local art scene, serving as president of the Voyageur Artists, a group who manage the Art Center in Two Harbors. She enjoys this role, playing on her strengths of outreach and connecting community. "I want to be a cheerleader for others," says Getten.
A unique way Getten and her husband Brien, who is a woodworker, share their passion for the arts is through their Airbnb business. When visitors stay at their property, they have access to materials and instructions to create their own art projects, which they can then take with them. Some guests choose to leave their finished projects behind, and these are displayed for future tenants to enjoy. Over time, this practice has attracted many authors and fine artists who have stayed at their Airbnb, and they now bring their own work to leave and share with others. "It is pretty special and we have had an amazing response," Getten shares.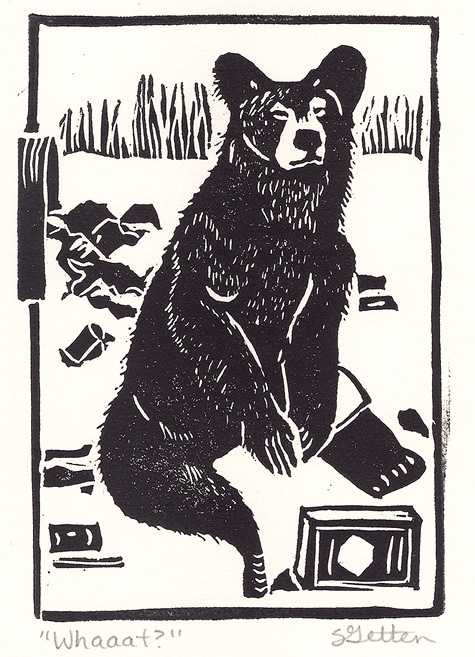 Their set of cabins is off grid with acres of on-site trails, located just a few miles out of Two Harbors. You can learn more about their Airbnb business at: twoharborshideaways.com.
Getten is currently working on her first full-length manuscript of selected poems and she may include some of her artwork in it as well. The themes of her poems are based on her experiences of coming of age on her family farm in central rural Minnesota. Unlike her previous poetry publications, which were "Chap Books" released one chapter at a time in smaller collections, this manuscript represents a more comprehensive body of work.
In addition to her writing, Getten is also preparing for a solo art show at Lakeview Hospital in Two Harbors, set to open in January of 2024. She attributes her motivation to keep creating to her family. Her son has recorded two albums, and her daughter is a woodworking/designer who also crafts earrings. "Watching my kids make amazing things really pushes me to do my best work too," says Getten.
To learn more about Getten's artwork, you can visit her website at: gettencreative.com.