At the 11th hour of the 11th day of the 11th month in 1918, World War I officially ended. Originally known as Armistice Day, this federal holiday was renamed Veterans Day in 1954, honoring all U.S veterans. Duluth author Kathleen Cargill descends from a long line of veterans, which was unveiled to her by asking the question, "How did my uncle and aunt meet?"
Cargill is a cultural anthropologist with a Master's Degree in Anthropology, and is a member of the Minnesota Historical Society and Minnesota Genealogy Society. Inspired by her family's story, she wrote her latest book, The Minnesota Beautician and Photographer Who Went to War: A Detailed Reference and Guidebook for Genealogy Research, released in 2020.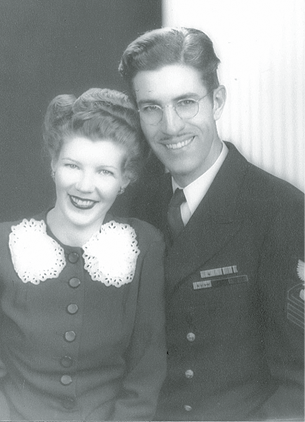 Her uncle, Alfred Payton, born and raised in Wayzata, Minn., met Manuella "Monnie" Palmatier from Osakis, Minn., while they were both stationed in Ohio during World War II. He was a Chief Petty Officer in the U.S. Navy and she was a government clerk. Payton served his country in four different ways throughout his lifetime. As a teenager, he was part of the Civil Conservation Corps in northern Minnesota near Isabella. When he turned 18, he worked as a cook aboard the SS Arizona, his favorite vessel, a model of which adorned his desk for years. When World War II began, he enlisted and served on several ships throughout the Pacific War era. When the war ended, he joined the Ready Reserve until retiring in 1955.
In her book, Cargill chronicles her uncle and aunt's relationship during their military careers in a fact-based narrative. This approach is both easy to follow and engaging for the reader. Cargill enhances the accounts with authentic photographs, letters, and excerpts from military paperwork. She described it as an "archaeological dig" and consulted veterans to help fill gaps in the narrative. Through her research, she allowed "the story to come out on its own, letting the data lead the final result." Cargill received the 2021 Minnesota History Award for this publication, and says that it's designed to be easily utilized as a textbook. The Minnesota Beautician and the Photographer Who Went to War can be found at The Art Dock in Duluth.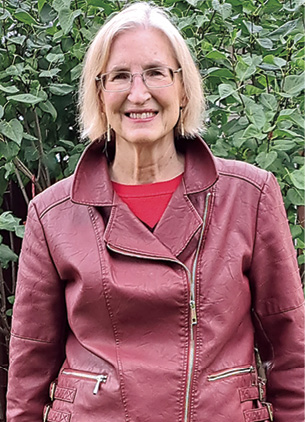 Family military service for Cargill's immediate relatives includes five uncles serving in World War II, several cousins in the Korean and Vietnam wars, and a brother serving with the U.S. Army Intelligence. One cousin is MIA, and she prominently wears a POW/MIA pin with the hope he will be found. Her passion and training in genealogy also led her to discover a family connection to the Revolutionary War. Her four-time great-grandfather served in 1733 after coming from Germany and settling in Pennsylvania. With confirmed facts, Cargill was eligible to join the Daughters of the American Revolution, and did so this past April. The National Society Daughters of the American Revolution (DAR or NSDAR) is a lineage-based membership service organization for women who are direct descendants from a soldier of the revolutionary period aiding in the United States' independence. The nonprofit organization promotes education and patriotism with a motto of "God, Home, and Country."
Cargill, a Duluth resident since 1993, is now retired from the College of St. Scholastica, where she taught anthropology. Her additional books include Letters From Lucia: A Young Woman's Travels as World War II Looms and Waiting For the Big One: An Ethnography of Rural Southern Fire Fighters. She welcomes comments and questions inspired by genealogy and military history, as well as input about her publications. You can email Cargill at: kmcargill6@gmail.com.