How to Get Started
My husband and I recently purchased our first home after years of living in an old apartment. Buying a home was anxiety-producing and overwhelming at times, but incredibly rewarding.
We had no idea where to start. We asked parents and friends for advice, but still struggled to understand how you go from saying "this one's nice, let's put an offer down!" to having a set of keys in your hand. If you're in the same boat, let's make things easier for you. Here are the first few steps:
Consider Home Stretch
Workshops like Home Stretch cover the home buying process from start-to-finish. The objective classes utilize the knowledge of industry professionals and cover topics including, "determining your readiness to buy a home" and "understanding local down payment assistance programs." Information on financial assistance eligibility, plus financial and educational counseling are available at:
Choose a Realtor
"You have to trust your realtor. Buying and selling property, for most people, is a personal or intimate event in life," said Sheryl Homan, an experienced Edina Realty REALTOR® and part of the organizations "2016 President's Circle."
She suggested talking with family or friends to see if there's a realtor they recommend who has strong communication skills.
"Trust and communication, like your other relationships in life, are important with your realtor."
Or, you can simply stop by open houses to meet local realtors.
When narrowing things down, ask about a realtor's licensure and the number of deals closed per year to better understand their depth of knowledge. Homan said that a new realtor, however, can be an energetic asset, especially if they are being guided by an experienced mentor.
Get Pre-Approved
A realtor can often recommend a mortgage consultant who can help you get pre-approved for a loan. It's a crucial step to show sellers that you are serious.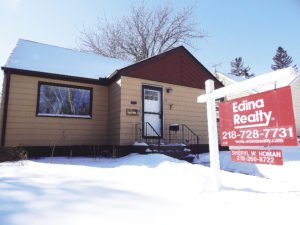 Refine Your Focus
Start with a wish list.
"You're probably not going to get everything on your wish list, but you probably will get to a point where you can be satisfied," said Homan.
The wish list is simply a way to help you determine the neighborhood, number of bedrooms, garage stalls, et cetera.
"Almost, without doubt, those lists will change when you start to look at houses, even if you are an experienced buyer."
Once you attend a workshop, you'll know what happens next. Otherwise, your realtor will guide you through the rest of the process. No matter what step you're on, Homan said the most important thing to do is "read everything before you sign."