Camp at McVicars Creek by William Armstrong (Thunder Bay, Ontario; Red River Expedition, July 1870).

|TORONTO PUBLIC LIBRARY
---
Back on July 1, 1867, the country started with four provinces, population between 3 and 3.5 million, and Sir John Macdonald as its first Prime Minister of Canada.
It was the British North America Act of 1867 that united three British colonies in North America—Nova Scotia, New Brunswick and the Province of Canada (consisting of Canada West and Canada East)—into "one Dominion under the name of Canada." Those three colonies became the founding four provinces of Canadian Confederation, using their colonial boundaries as their new provincial ones: Ontario (formerly Canada West), Quebec (formerly Canada East), Nova Scotia and New Brunswick.
What led to the formation of Canada 150 years ago? Economic and trade factors, political restructuring and fending off U.S. annexation goals by expansionists like Minnesota's U.S. Senator Alexander Ramsey, the former governor of Minnesota. Five months after Canada was created, Ramsey introduced a Senate bill "calling for Canada to cede to the United States all of its land west of the 90th meridian (William Lass, Minnesota's Boundary With Canada, p. 77). That bill failed, but he tried again in March 1868, proposing a treaty be negotiated with Great Britain for the U.S. to take over Canada west of the 90th meridian. Senate passed the bill but took no action. Nonetheless, Lass writes that "Freedom for western Canada, they [annexationists] said, would be achieved only when it became part of American democracy."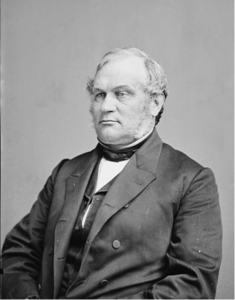 On July 1, 1867, most of present-day Northwestern Ontario (NWO) was not a part of the new country. The western boundary of Ontario—set to what it was as the British colony—was presumed to end just around today's Thunder Bay (no definitive geographical determination). That meant most of NWO was still in Rupert's Land, controlled by the fur-trading Hudson's Bay Company (HBC). A Royal Charter given in 1670 to HBC by King Charles II of England had awarded HBC sole possession of all the seas, waters, lakes and lands of the Hudson Bay and its drainage system, plus the "absolute power to establish and enforce laws and to erect forts, as well as have its own soldiers, maintain a navy and make peace or war with the First Nations." The area was equivalent to about 40 percent of modern-day Canada.
However, in the early 1860s, HBC signalled it was ready to transfer its vast Rupert's Land to Canada. So in 1870, Canada paid £ 300,000 plus some considerations to HBC for its territory. (In NWO, until treaties were signed between Ojibway and the government of Canada, the land west of Lake Superior was considered Ojibway territory; they controlled access and provided guides.)
It was also in 1870 that the Red River Expedition, a military force of 1,200 British soldiers and Canadian militia led by British Colonel Garnet Wolseley, arrived in May by ship at "The Depot" (later named Prince Arthur's Landing by Wolseley, then City of Port Arthur, now part of today's Thunder Bay) and camped at the mouth of McVicar Creek. They were being sent to Manitoba to squelch the resistance movement led by Louis Riel to ensure Métis rights after the land transfer by HBC. By the time the Expedition arrived in Fort Garry in August 1870, Riel had fled and negotiations with Canada had resulted in a "postage-size" Manitoba joining Canada as the fifth province on July 15, 1870. Today, Riel is hailed as the "Father of Manitoba."
But that led to another problem—where did Ontario's boundary end and Manitoba's start? From 1870 until 1884, the Ontario-Manitoba Boundary Dispute, dubbed the Rat Portage War, raged on with both claiming the same land, with the flashpoint becoming Rat Portage (renamed Kenora in 1905) on the north shore of Lake of the Woods. Ontario insisted its western boundary stretched to Lake of the Woods, while Manitoba claimed lands right to Lake Superior (Prime Minister Macdonald was rooting for Manitoba). Each incorporated the town in their province; put their own police force in Rat Portage; had their own jail (until a mob of 150 burned down the Manitoba jail while freeing an Ontario prisoner); magistrates; agencies and elected members of Parliament.
A newspaper report in July 1883 wrote about one crazy "Keystone Cops" scenario. "Dominion Commissioner McCabe with two policemen, Ontario Magistrate Burdon with twenty-five policemen, and Stipendiary Magistrate Brereton with fifteen policemen acting on behalf of Manitoba, have been arresting each other all day; and the people have been siding, some with one party and some with another, to the imminent danger of the peace and loss of life." (Detective Sergeant John Burchill, Winnipeg Police Service, The Rat Portage War).
Finally in 1884, the Rat Portage War was over when the Canada's highest court, the Privy Council, ruled in favor of Ontario. However, it took until 1912 before the northern boundaries of today's Manitoba and Ontario were finalized.
Today, Canada has 10 provinces and three territories; two official languages (English, French); has a population of 35.85 million (2015, World Bank); and recognizes the three founding nations of Canada as Aboriginal (Inuit, Métis and First Nations), French and British.