Last February, voting for the 2016 Reader's Choice Restaurant Awards began, featuring 26 different categories, from Best Coffee to Best Server or Bartender. The winners were picked by our readers and the results were announced in June. Here are the winning restaurants, proudly displaying their awards.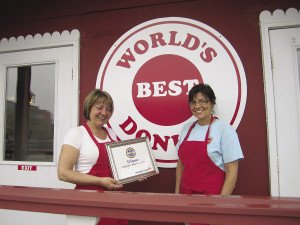 World's Best Donuts—Best Baked Goods
Almost anyone who has ate at World's Best Donuts can attest to the name, so it's no surprise that they won first place for Best Baked Goods. Serving everything from raised glazed to bismarks, as well as coffee, muffins and bread, this Grand Marais shop is run by third generation donut makers Dee Brazell and Stacey Hawkins. What originally began in 1969 by Merieta "GrammaRita" Altrichter has quickly grown in popularity and size. However, World's Best is only open seasonally, closing on October 22. To learn more, follow World's Best Donuts on Facebook or visit www.worldsbestdonutsmn.com.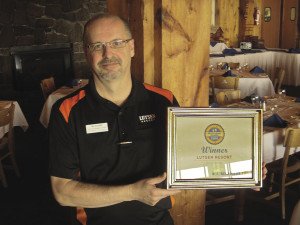 Lutsen Resort—Best Wine
With over 125 red and white wines to choose from, it's clear that Lutsen Resort deserves the Best Wine award. Founded in 1885, Lutsen Resort is a perfect getaway destination, located on Lake Superior in Lutsen. It was even named "Most Romantic Resort" by Minnesota Monthly Magazine, so make it a date night and enjoy some wine with a loved one in the lakeside dining room. Or, for a more laid back, casual experience, there's the Poplar River Pub, also located within the resort. Don't forget to register for the annual Fall Food and Wine Weekend event. Visit www.lutsenresort.com for a downloadable wine list and more info.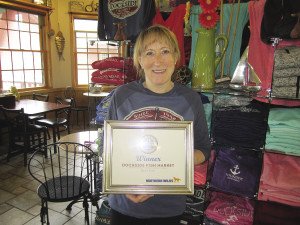 Dockside Fish Market—Best Fish
Since 1998, owners Harley and Shele Toftey have been serving up fresh, locally caught fish to the Grand Marais area, earning them this year's Best Fish award. With decades of commercial fishing experience, the couple is known for their fresh herring, lake trout, whitefish and walleye. They also sell fresh Copper River sockeye, coho and king salmon, halibut, tuna loin and swordfish flown in, as well as jumbo scallops, tiger shrimp, calamari, king crab and lobster. Visit www.docksidefishmarket.com for more info.
Angry Trout Cafe—Best Salad & Best Use of Regional Ingredients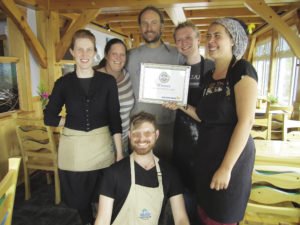 The Angry Trout Café, located on the Grand Marais harbor, is this year's winner of the Best Salad award and Best Use of Regional Ingredients award. The small indoor/outdoor restaurant is open from May-October and serves fresh Lake Superior fish, uses locally grown produce and hand-harvested wild rice. Salad options include the grilled portabella salad, grilled fresh fish of the day salad, maple grilled chicken salad, smoked trout salad and the house salad. The Angry Trout also placed second for Best Fish and third for Best View. To view their full menu online, visit www.angrytroutcafe.com.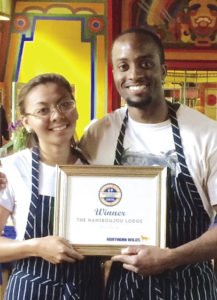 Naniboujou—Best Soup
Hannah Irvin and Steven Brown at Naniboujou display their award for Best Soup. Located roughly 14 miles east of Grand Marais, Naniboujou Lodge and Restaurant makes all of their soup from scratch daily, using fresh produce and letting it slowly simmer to bring out the flavors. Guest favorites include the French onion soup (Naniboujou's own recipe) and Hannah's chicken and wild rice soup, which is often requested as the Soup of the Day. Naniboujou also placed second for the Best Northwoods Character award, second for the Worth the Drive award, and third for the Best Breakfast award. They also received second place for the Best Server award, given to Melanie Stoddard. Visit www.naniboujou.com for more info.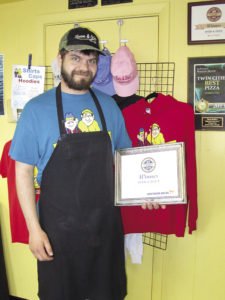 Sven & Ole's—Best Pizza & Best Take-out 
Sven and Ole's first began in 1981 with Sid Backlund Jr. and his brother Terry. The two young boys decided to open a small food stand in downtown Grand Marais, selling popcorn, nachos, pop and other items. After many years and a few upgrades, Sven's now has over 50 employees and occupies 3,500 square feet of space. They are this year's Best Pizza and Best Take-out award winners. Serving up favorites such as the Uffda Zah, Hawaiian and plain pepperoni pizzas, they also offer breadsticks, pasta, sandwiches and take home frozen pizzas. Visit www.svenandoles.com for more info.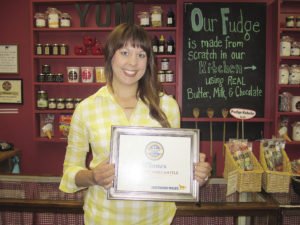 Gunflint Mercantile—Best Sweets
Chelsea Lueck, owner of the Gunflint Mercantile in Grand Marais, serves up all kinds of goodies, earning the Best Sweets award. Well known for fudge, the Mercantile also sells soup and cookie mixes, wild rice blends, homemade syrups and jams, gourmet coffee, candy and locally made gifts. Fudge flavors include everything from traditional dark chocolate or caramel pecan, to red velvet, maple bacon and cake batter. The Mercantile also sells fudge kabobs, truffles, chocolate-dipped Oreos, peanut butter cups, and more. Visit www.gunflintmercantile.com for more info.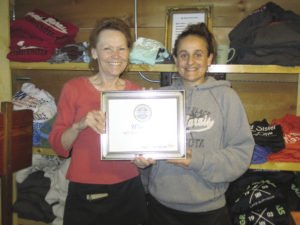 My Sister's Place—Best Burger
This year's restaurant award for Best Burger belongs to My Sister's Place in Grand Marais. You'll find burgers such as the Anna Banana; topped with grilled banana peppers and melted mozzarella cheese, and the God Father; homemade pesto, provolone and roasted red pepper, and of course, the famous Goober Burger; made with peanut butter and mayo. Other signature burgers include the Juicy Lucy, Blue Pig, Smoky Gouda and the Twin Sister. For more info, visit www.mysistersplacerestaurant.com.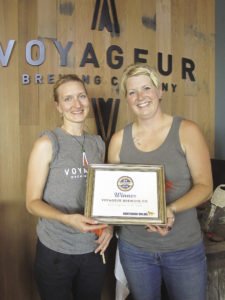 Voyageur Brewing —Best Regional Craft Beer
Voyageur Brewing Company, located in Grand Marais, brews a variety of craft beer, making it this year's Best Regional Craft Beer winner. Their flagship beers include Devil's Kettle India Pale Ale, Trailbreaker Belgian Wheat, Palisade Porter, and Boundary Waters Brunette Brown Ale. At the taproom, they offer seasonal beers, appetizers and tours of the brewery. Their beers can be found at various locations throughout the Northern Wilds, and in the Twin Cities region. Visit www.voyageurbrewing.com for more info.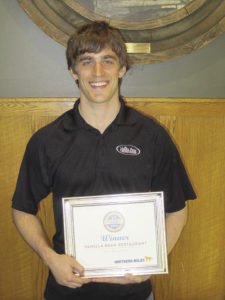 Vanilla Bean—Best Breakfast
Located in Two Harbors, the Vanilla Bean restaurant is the winner of the Best Breakfast award. Menu options include oven-baked omelets, Grandma Bergman's Swedish pancakes, Norwegian crepes, French toast, pesto eggs benedict, wild rice porridge, sweet rolls, and more. They also carry gluten-free bread. Breakfast is served from 7-11:30 a.m. The Vanilla Bean also serves lunch and dinner and is open daily until 9 p.m. Visit www.thevanillabean.com for more info.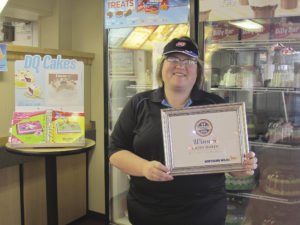 Dairy Queen—Best Kid-friendly Menu
Located downtown near Lake Superior, the Grand Marais Dairy Queen received the award for Best Kid-friendly Menu. The kid's menu entrée choices include chicken strips, a hotdog, or a cheeseburger, and side selections of fries, a banana or applesauce; not to mention the free kid's meal ice cream treat. Call (218) 387-9809 for more info.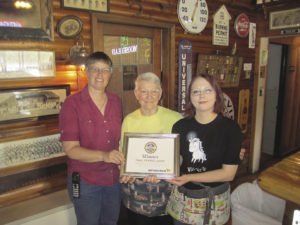 Trail Center—Best Northwoods Character & Worth the Drive
Located roughly 30 miles up the Gunflint Trail on Poplar Lake, Trail Center earned the award for Best Northwoods Character and Worth the Drive. Established in 1938 as a logging camp, Trail Center is now a restaurant, lodge, gas station and gift shop, but it has never lost the north woods feel. With a full menu, gorgeous location and fun atmosphere, Trail Center is the perfect place to grab lunch before heading out into the wilderness. For more info, visit www.trailcenterlodge.com.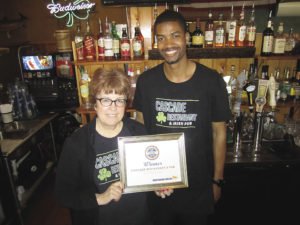 Cascade Restaurant & Pub—Best Happy Hour
With happy hour every day from 3-6 p.m., it's no wonder Cascade Restaurant is this year's Best Happy Hour winner. Located on the outskirts of Lutsen next to Cascade River State Park, the restaurant offers $1 off tap beer, wine, and rail drinks, as well as half price appetizers during happy hour. They also have half-price burgers from 6-8 p.m. on Tuesdays, live music, and a full breakfast, lunch and dinner menu. Open year-round. Visit www.cascadelodgemn.com for more info.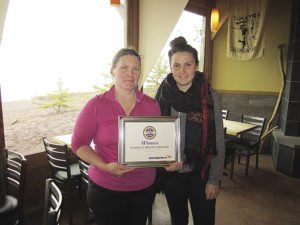 Sydney's Frozen Custard—Best View
Sydney's Frozen Custard, located in Grand Marais, sits beside the shore of Lake Superior overlooking Artist Point, winning it this year's Best View award. They offer indoor seating facing the lake, as well as outdoor seating and a rooftop patio. They also have an espresso bar, wood-fired pizza, gyros, Vienna hot dogs, and milk shakes, malts and custard sundaes. Find more info on Facebook under Sydney's Frozen Custard and Wood-Fired Pizza or call (218) 387-2632.
The Crooked Spoon Café, located in Grand Marais, offers everything from fresh fish with a side of wild rice, to a braised lamb shank, sheep's milk cheese, sea scallops, calamari, and wild gulf shrimp. They also offer a char-grilled hanger steak with smashed potatoes, fresno chilies, roasted shallot butter and asparagus. Owned by Nathan and Sara Hingos, Nathan is also the chef, creating menus that change seasonally using local and regional ingredients whenever possible. The Crooked Spoon also offers an enclosed rooftop bar, craft beer, wine, and desserts. Visit www.crookedspooncafe.com for more info.