While Wildwood, New Jersey claims to be the birthplace of Rock and Roll after Bill Haley and the Comets performed "Rock Around the Clock" for the first time on May 29, 1954, it is Duluth and Thunder Bay that can lay claim to being the birthplaces of two Rock 'n Roll legends: Bob Dylan and Bobby Curtola.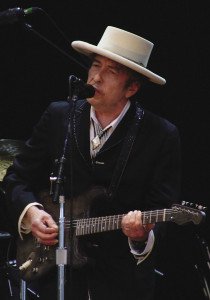 Canada's Rock and Roll Legend was born Robert Allen "Bobby" Curtola on April 17, 1943 in Port Arthur (now part of Thunder Bay). He grew up on Stephen Street; attended St. James Public School and Lakeview High School; pumped gas at his father's garage; and, played high school dances with his band, Bobby and the Bobcats. Then at age 16, he became a national rock 'n roll star.
The song that put him on the road to fame was "Hand in Hand With You," first played by Bobby and the Bobcats at a Lakeview High assembly in the fall of 1959, and written by Dyer and Basil Hurdon who became his first managers. Recorded as a '45' in a local radio station and released in January 1960, it quickly became a Canadian hit and Bobby's popularity, dubbed "Curtolamania," caught the attention of national media. They tagged him Canada's first teen idol, describing him as charismatic, clean-cut with "handsome boy next door looks" and a silvery tenor voice. In March, he opened the Bob Hope Show in Winnipeg; toured Western Canada in the fall; and in 1961 was in Nashville making records for RCA.
In 1962, "Fortune Teller" became his first international hit, selling more than 2.5 million worldwide. The hits continued, including "Hitchhiker," "Don't You Sweetheart Me," and "Aladdin." His is career sky-rocketed with TV appearances on shows like American Bandstand and The Ed Sullivan Show, multi-tours with Dick Clark and his Cavalcade of Stars, and performing in concerts around the world.
Remember the Coca-Cola jingle, "Things Go Better with Coke?" Bobby signed an exclusive contract with Coca-Cola in 1964 to be their Canadian spokesperson and sang that jingle as well as "The Real Thing" which he co-wrote.
Bobby's music dominated the Canadian pop charts in the 1960s, earning 25 Canadian Gold singles and 12 Canadian Gold Albums (first Canadian to get a Gold album). In the 1970s, his singing career grew to a new successful path after signing a multi-million dollar Las Vegas contract, where he headlined for over 20 years. His friend Elvis used to drop in to see his shows. After his death, Elvis's family gave Bobby the jewelled-gold ring Elvis used to wear while performing in Vegas.
His long list of accomplishments and awards include being awarded a "Member of the Order of Canada" by the Canadian government in 1998 for his contribution to Canadian Pop Music and his humanitarian work around the world.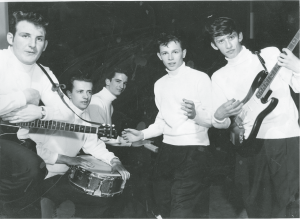 Across the border in Minnesota in the late 1950s, another future legend was getting started in music. Born in Duluth as Robert Allen Zimmerman on May 24, 1941, he was raised in Hibbing after his parents moved there when he was six. As a teen, he listened to rock 'n roll; played guitar and harmonica; formed several rock 'n roll bands while attending Hibbing High School; moved to Minneapolis in September 1959; enrolled at University of Minnesota; performed at coffeehouses; lived in Dinkytown (a student community beside the university); and started calling himself Bob Dylan. He legally changed it to Robert Dylan in August 1962.
Dylan dropped out of school in May 1960. In January 1961, he hitchhiked to New York to perform and visit his musical idol Woody Guthrie. He played clubs in Greenwich Village, signed on with Columbia Records in October, and put out his first album "Bob Dylan" in March 1962, featuring a mix of folk, blues, and gospel. Later that year, he went to England, appeared in a BBC Television drama and played in London folk clubs.
Dylan was gaining popularity as a singer-songwriter when his second album "The Freewheeling' Bob Dylan" was released in May 1963 and included songs others labelled 'protest songs,' like "Blowin' In the Wind," "Masters of War," and "A Hard Rain's a-Gonna Fall." Journalists began calling him, 'the voice of his generation" and his music revolutionized rock. His lyrics became the subject of analysis and debates.
In the 1970s, Dylan was living in Greenwich Village when he received an Honorary Doctorate in music from Princeton University. Among his many other awards, Dylan is an inductee in the Rock and Roll Hall of Fame, received Grammy Awards, and an Oscar for "Things Have Changed." In 2012, he was awarded the Medal of Freedom by President Barack Obama. Since June 7, 1988, Dylan has been on his famous The Never Ending Tour. During the 1990s and 2000s, he played about a 100 concerts a year, including one in Thunder Bay on August 27, 1992 at the Fort William Gardens.
Both Curtola and Dylan share some interesting parallels. Both have the same first and middle names, "Robert Allen;" started their careers in high school bands; were pioneers in shaping pop music; produced their most famous music in the 1960s; sold millions of records; received their nation's highest civilian honors; were married twice and have children; and continue to be active performers after more than 57 years. And both continue to be recognized as music legends.
---
"Music was limitless at that time. It wasn't about being a Canadian or American—it was about the hits. If you had a rock 'n' roll hit, you were in the gang with all of them. You got on the bus with Dick Clark."—Bobby Curtola as quoted in "Bobby Curtola: Rise of a Canadian teen idol" by Julijana Capone.