Born in Chippewa City in 1919, George Morrison went on to become one of America's most distinguished and renowned abstract expressionist artists with his landscape paintings, prints, drawings and wood collage sculptures. Though he never considered himself an "Indian artist" but rather an "artist who is Indian," Morrison has been called the founder of the modern Native art.
A member of the Kitchi-Onigaming / Grand Portage Band of Lake Superior Chippewa and the third of 12 children of James and Barbara Morrison, his Indigenous name was Wah Wah The Go Nay Go Ba ("Standing in the Northern Lights").
At age six and speaking only Ojibwe, he attended the government-run boarding school in Hayward, Wisc. where he learned English. At age 10, he underwent surgery in Minneapolis to treat tuberculosis (TB) of his left hip and ended up in a body cast for almost a year during recovery; the surgery left him with a permanent gait to his walk. But it was during the year in the hospital that Morrison got his introduction to his future career as a creator and teacher through reading, crafts and art.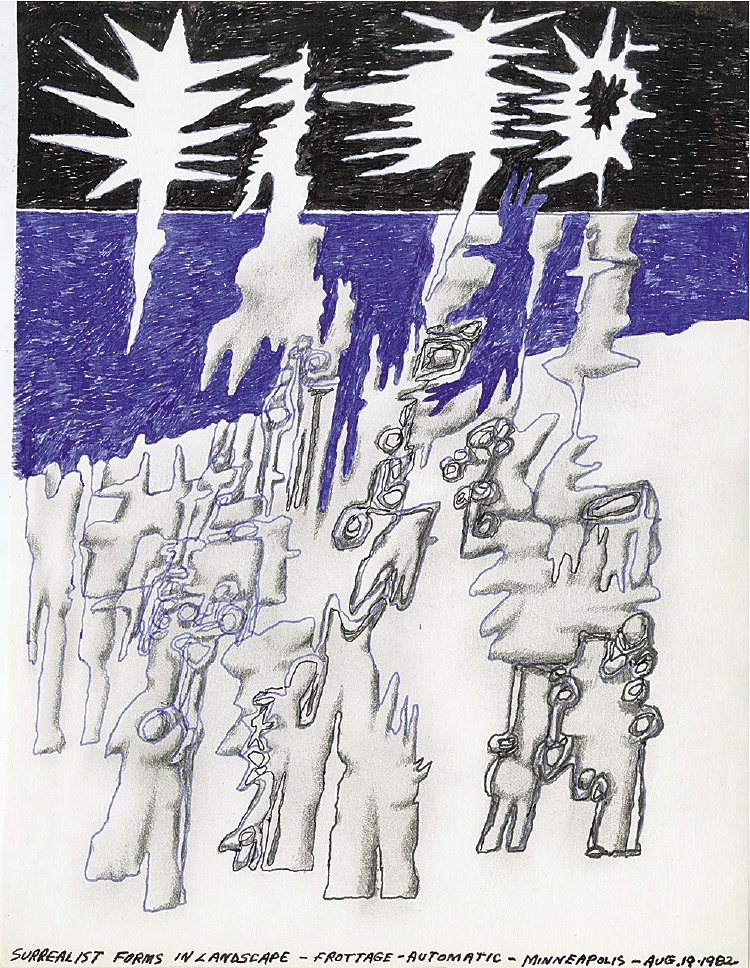 After graduation from Grand Marais high school in 1938, Morrison attended the Minneapolis School of Arts (now Minneapolis College of Arts and Design), graduating in 1943. A scholarship provided the opportunity for him to study in New York at the Arts Students League where he became part of the abstract expressionist movement, which was transforming the city into a world-class art centre. In 1952, after receiving a Fulbright Scholarship, Morrison studied art in Paris before returning to North America.
For the next 30 years, Morrison continued to create art pieces that were featured in exhibits throughout America. He also taught in Minneapolis, Duluth, Dayton Art Institute (where he was a visiting artist in 1960); Ithaca (Cornell University); Pennsylvania; New York City; and in Providence, Rhode Island at the prestigious Rhode Island School of Design (1963-1970). In 1970, he joined the University of Minnesota where he taught art and American Indian studies until retirement in 1983.
While at the Dayton Art Institute in 1960, Morrison met his wife, artist Hazel Belvo. They moved to New York where their son Briand was born in 1961. Three years later in 1963, Morrison accepted the assistant professorship at the Rhode Island School of Design (RISD) in Providence.
"My father was dedicated to art all his life. His one career in life from the start was art. He was so focused on it; gave his attention to it. And he was also into the thinking part of art, the intellectual part. In New York, he hung out with some of the great intellectuals of his time, like Norman Mailer who was a good friend of my dad's," recalls Briand. "A typical college professor, my dad liked to read a lot and had every single New York Times Art Section. And all sorts of magazines, like American Art and American Indian Art."
With both parents being art teachers, Briand grew up going to concerts, art exhibit openings, museums and being friends with children of artists.
"I spent every summer at our house in Providence in quaint Cape Cod. It was magical. All kinds of artists and painters there, like my dad's friend Jackson Pollock. I grew up around famous people, including jazz musicians," said Briand. "My father took his art seriously, as did the people he was friends with—tops in their field and serious about their field."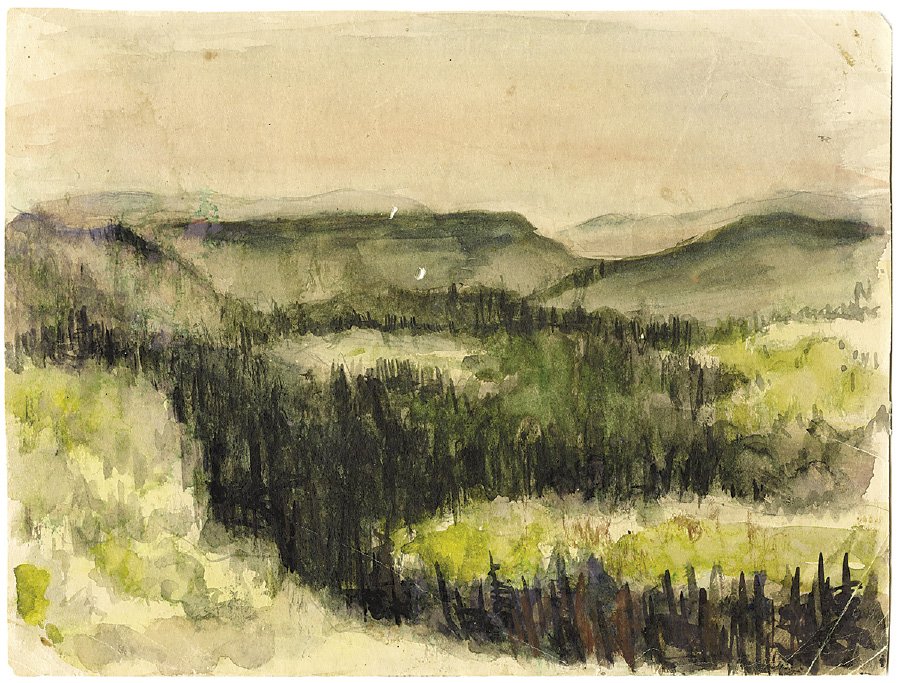 It was while Morrison taught in Providence that his 17-year-old niece Cathee Dahmen came to live with them. Before long, she was discovered by a fashion photographer, signed on with exclusive Ford modeling agency and became one of the world's top models, appearing on the covers of fashion magazines such as Vogue and Harper's Bazaar. Cathee retired in 1980 at age 34 and returned to Minnesota, where she passed away in 1997 of COPD. "She was like my big sister," said Briand.
It was in the mid-1970s, while Morrison was teaching on Rhode Island, that they acquired some land on the Grand Portage reservation, built a home and studio, and called it Red Rock. As the story goes, the name came from the local jasper, however Briand notes that there is also a Red Rock Creek and Red Rock Bay nearby. After Morrison retired in 1983, he lived permanently at Red Rock until his passing in 2000, and it is where his son Briand now lives. Briand is an accomplished and well-known musician and guitar player who is currently working on painting "spirit masks;" his website is briandmorrison.com and he is on Facebook.
His father has been called the "founder of Native modernism," even though Morrison often said he never considered himself an "Indian artist" but rather an artist that happens to be Indian.
Briand agreed, "He wasn't an Indian artist. He was formally trained in western art but he incorporated his own experience into the art and it became a Native modernism art. Ever since he died in 2000, so much has been written about modern Native art; it has evolved. My father earned a place in history—he is leading a legacy."