The North Shore has become so focused on present-day tourism that many visitors and new residents are vaguely aware of the region's long and storied human history, which dates back to the period of post glaciation. A strong archaeological record exists, but in the minds of many, history begins with the arrival of the first European explorers, who were followed by first fur traders, then settlers, Nordic immigrants and others drawn by the region's abundant natural resources of fur, fish, minerals, timber and, lastly, scenery.
For centuries, the only travel on the North Shore was by canoe or on foot. The primary travel routes were remarkable networks of interconnected waterways that allowed people to travel north to Hudson's Bay, west to the Great Plains and south to the Mississippi drainage. European explorers and traders typically came from the east across the Great Lakes in freighter canoes and later in sailing vessels. Even in the early 20th
Century, much of the North Shore was accessible only by boat. The final stretch of present-day Highway 61—over Mount Josephine at Grand Portage to the Canadian border—wasn't completed until the early 1960s.
Since today's travelers follow Highway 61, let's follow that route to explore North Shore history. We'll make a little detour to travel Scenic 61 (not the expressway) between Duluth and Two Harbors.
Knife River
Proposed hard rock mining for copper is a current controversy, but early European settlers invested time and money prospecting for copper. Native copper in the bed of Knife River attracted prospectors as early as 1954. While copper veins were located, none were rick enough to begin profitable mining.
Great Lakes Candy Co.
223 Scenic Drive, Knife River, MN
(218) 834-2121, greatlakescandy.com
We are third and fourth generation candy makers following our family recipes from over 100 years of tradition. All of our candy is handmade the old-fashioned way, cooked in copper kettles, hand stirred and made in small batches. Our candies are made with quality ingredients using lots of whipping cream, grade AA butter, and fine chocolate. Our shop on the Scenic Drive of Highway 61 is open May through December and you can order our sweet treats online November through mid-December. Come help us celebrate our 15th anniversary at this location on your way up the North Shore this season!
Tom's Logging Camp
5797 North Shore Drive, Duluth, MN
(218) 525-4120, tomsloggingcamp.com
Visit Tom's Logging Camp on the scenic North Shore Drive—Just halfway between Duluth and Two Harbors. The tour features six museum buildings filled with authentic turn of the century logging equipment. Feed rainbow trout, llamas, chickens, and goats. View early chainsaw display. Confound yourself in the gravity house. The Trading Post gift shop features over 70 styles of moccasins, huge jewelry selection, wild rice, knives, T-shirts, and sweatshirts. There are wood crafts, agates, and a large variety of gifts and souvenirs. Truly, a classic stop for over 50 years! Groups are welcome.
Two Harbors
Two Harbors' rich history is on display if you leave the highway and drive into town. An early port for iron ore, the town still has working docks where you can watch lake freighters take on their load. The Lake County Historical Museum is worth a visit. Outside are two steam locomotives that were used to haul ore from the Iron Range. On the harbor, don't miss the historic tugboat Edna G. and the Two Harbors Lighthouse.
Superior Finds
601 1st Ave., Two Harbors, MN
(218) 393-7355, superiorfinds.com
You won't want to miss what Superior Finds has to offer when you stop in the town that many visitors see as the "gateway to the North." You will find that despite being amidst the historical harbor downtown area, the unique goods we carry are far from out of touch. Stop in for your essential and not-so-essential items such as clothing, home goods, wall art, cards, books, and more including pieces from over 40 different contributing artists! Stop in and grab a gift for that special occasion or someone in your life—even if that's you!
Split Rock Lighthouse
The North Shore's famous icon needs no introduction. This is a must-stop for anyone with an interest in lighthouses and the shipwrecks that led to their construction.
Split Rock Lighthouse
3713 Split Rock Lighthouse Road, Two Harbors, MN
(218) 226-6372, mnhs.org/splitrock
Come for the view, stay for the story. Shipwrecks from a mighty 1905 November gale prompted this rugged landmark's construction. Completed by the U.S. Lighthouse Service in 1910, Split Rock Light Station was soon one of Minnesota's best known landmarks. Explore the grounds on a self-guided tour and learn about the keepers and their families that lived and worked at Split Rock. Learn more at mnhs.org/splitrock.
Silver Bay
As the rich, red iron ore played out on the Iron Range, a process was developed to extract iron from lower grade, but abundant taconite. The first taconite processing plant began operation in 1955 at Silver Bay. During the 1970s the plant was the focal point of a major environmental court case, because of concerns the tailings—powdered rock—being dumped in the lake were harmful to human health. The case was resolved when the plant was allowed to pump the tailings several miles inland to a contained disposal site. Closed for several years due to bankruptcy in the 1980s, the plant reopened in 1990 and continues to produce taconite pellets for the steel industry.
North Shore Adventure Park
42 Outer Dr., Silver Bay, MN
(218) 220-5330, northshoreadventurepark.com
Unleash your inner jungle animal on 75 challenging tree-top obstacles, including 10 ziplines. What you'll find at Minnesota's only forest adventure park: six challenge courses with five levels of difficulty for adults and kids 7+. Ten ziplines, including our Dual Racing Zipline. Li'l Rascals Adventure Playground for kids ages 3 to 6. Picnic areas. Non-climbers watch for free. We are exactly halfway between Grand Marais and Duluth, right on Highway 61. The perfect destination for friends, families, youth groups, and business outings.
Taconite Harbor
Not much remains of the community of Taconite Harbor. Drive down the road to the public boat launch and you'll pass barely discernable pavement where 24 homes were located to house the families of Erie Mining workers in 1957. Taconite Harbor was constructed as the port for Erie's taconite processing plant in Hoyt Lakes. It also housed a coal-fired power generating facility. The homes were removed in 1990. The loading docks and power plant have been shuttered. There is a small outdoor exhibit and lookout just above the public launch.
Schroeder
Cross River Heritage Center
7932 W Hwy 61, Schroeder, MN
(218) 663-7706, crossriverheritage.org
The North Shore experience includes the Highway 61 waterfalls and the Cross River Heritage Center in Schroeder—gateway to Cook County, the Superior National Forest, and the Boundary Waters. Stop in for Visit Cook County and travel information. Tour the wonderful history museum with cultural exhibits, art galleries, and an artisan gift shop. The Cross River Heritage Center collaborates with local businesses, organizations, and Explore Minnesota to host a Welcome Center where you can learn about recreational opportunities, hiking trails, fall color routes, and endless opportunities to see wildlife. Enjoy your visit and help keep the forest and waters clean.
Father Baraga's Cross
In August 1843, Catholic missionary the Reverend F.R. Baraga set out from the Anishinaabe village of LaPointe on Wisconsin's Madeline Island for the North Shore. Crossing Lake Superior, he and his paddlers were overtaken by a storm. Eventually, they made a safe landing at a river mouth, where Father Baraga erected a wooden cross. A granite cross at the mouth commemorates his landing. The Cross River was used for river drives during the logging era. You can learn more at the nearby Cross River Heritage Center in Schroeder.
Lutsen
This community has been in the tourism game since the beginning. Established in 1885, Lutsen Resort is the oldest resort in Minnesota. Nearby Lutsen Mountains is also one of the oldest and largest ski areas in the Upper Midwest.
North Shore Winery
202 Ski Hill Road, Lutsen, MN
(218) 481-9280, northshorewinery.us
Driving through Lutsen? Turn left at mile marker 91 to visit North Shore Winery and the Sawtooth Mountain Cider House just ½ mile up Ski Hill Road to Experience a Taste of Lutsen! Celebrating our fifth anniversary, the Winery produces red, white, and rose wines and its hard cider is made from Minnesota grown apples. Hours are 12:30-7:30 p.m. Friday, Saturday, Monday, and Tuesday. Thursdays we're open late for Date Nights from 2:30-9 p.m. with music by Gordon Thorne from 7-9 p.m. Sundays we're open 11 a.m.-6 p.m. with Weekend Wine Down music from 3-5 p.m. Closed Wednesday.
Clearview General Store
5323 MN-61, Lutsen, MN
(218) 663-7478, facebook.com/clearviewgeneralstore
Clearview General Store is your one stop shop for supplies when you are traveling "Up North." We carry a little bit of everything from a full line of groceries to bait and tackle/camping supplies, as well as gifts, and all your rainy-day supplies (puzzles, games, toys, craft supplies, and movie rentals). We also have everything you may need for your furry companions. Open 365 days a year. When you stop to fuel up check out the new Grab & Go food section, pick up a sandwich and enjoy it in our picnic area.
Jeweler of the North Shore
5339 W Hwy 61, Suite 101, Lutsen, MN
(218) 370-9648, JeweleroftheNorthShore.com
The Jeweler of the North Shore is your Minnesota North Shore's headquarters for expert jewelry service, including custom design, repair and individualized recreation of jewelry. I have a passion for the North Shore of Lake Superior, wherein I create designs to represent its beauty. That being said, everyone has their own passion. Bring me your experience or memories and I will create a life-long piece of jewelry that you will treasure forever. That piece can be created from scratch or from existing family jewelry heirlooms. "Jeweler of the North Shore… much more than a jewelry store!" (including art, clothing & gifts).—Steve Hahn, Goldsmith, Co-Owner.
Cascade Restaurant & Pub
3719 W Hwy 61, Lutsen, MN
(218) 387-1112, cascadelodgemn.com
A landmark eatery on Highway 61, serving locals and visitors since 1947. Half-way between Lutsen and Grand Marias and in the center of beautiful Cascade River State Park, Cascade restaurant and pub offers craft burgers and flatbreads, many vegetarian and vegan options, and excellent views of Lake Superior. Stop in for breakfast, lunch, dinner, or one of our famous Bloody Mary's anytime. Cascade Pub is known for friendly service, craft beer and drink specials, great bites to share, and is a favorite place to enjoy the talents of many local musicians on our summer patio.
Grand Marais
The best place to begin learning the history of Grand Marais is at the Cook County Historical Society Museum. The harbor was used commercially for fishing and rafting pulpwood. Early settlers sought wealth by prospecting for native copper and other minerals. The town also has deep roots as a haven for artists.
Buck's Hardware
18 1st Ave W, Grand Marais, MN
(218) 387-2280, buckshardware.net
Buck's has been supplying the essentials for the North Shore way of life since the 1940's. We like to say, "the best days begin at Buck's"—no matter what your day has in store. We are your one-stop shop, open seven days a week. If it's on your list, but not on our shelf, we'll order it. Whether you're preparing for your next catch, forgot some camping gear at home, or just need a snack while you fill up on gas, come on over to Buck's for big city prices and small town service!

Beaver House
12 Wisconsin St., Grand Marais, MN
(218) 3837-2092, facebook.com/Beaver-House-1439599763008641
This iconic Grand Marais business has been wowing both fishermen and visitors alike for decades. It is hard to miss this landmark with a giant walleye protruding from the storefront welcoming all that pass by. This work of art has been a common backdrop for tourist photos since it was created by local artist Jim Korf in 1990. Visitors to the shop are also greeted by many years worth of trophy fish mounted on the walls, although more true to size than the storefront walleye. When you stop in, operating owner Tyson Cronberg will tell you all about the catches and the infamous house-made Beaver Flicks that helped him along the way.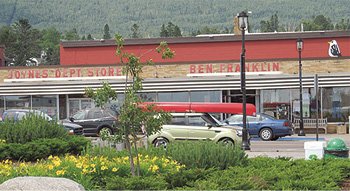 Joynes Department Store and Ben Franklin
105 Wisconsin St., Grand Marais,
(218) 387-2233, joynesbenfranklin.com
Celebrating 80 years! The Joynes Department Store and Ben Franklin is a family owned, third generation, Department Store. Many describe us as, "one stop shopping." Others say, "If Joynes doesn't have it, you don't need it." We are known for our Footwear Department, with names such as Merrell, Minnetonka, CROCS, Teva and BOGS, Men's, Women's and Kid's Clothing, with names such as Carhartt, Pendleton, Stormy Kromer, Dakota Grizzly and Dale of Norway. You'll find Camping Supplies, Housewares, Health/Beauty, Stationery, Fabric, Yarn, Toys, Puzzles, Blankets, Souvenirs, Souvenir Shirts, and much more!
Birchbark Books and Gifts
11 1st Ave W, Grand Marais, MN
(218) 387-2315, facebook.com/birchbarkgifts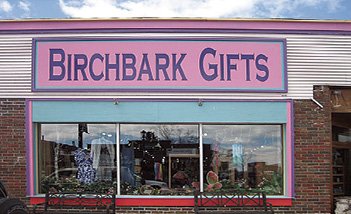 Birchbark Books and Gifts is the largest bookstore on the Northshore! We have many author signed local books in our collection! We also carry a wonderful assortment of best sellers and mystery's as well as children's books! We have a nice selection of used books of all kinds! Birchbark has some well priced stylish clothing from sweaters to sweatshirts and Fitkicks water/ street shoes! Bring your grandchild in to find a stuffed animal in our forest or something to keep them busy at the cabin! Don't miss this 7000 sq ft store on the shore!
Grand Marais State Bank
211 E Hwy 61, Grand Marais, MN
(218) 387-2441, grandmaraisstatebank.com
For over 100 years Grand Marais State Bank has been serving the people and businesses of Cook County. Originally located on Wisconsin Street at the site of today's Gunflint Tavern, we moved to our current location along Highway 61 in 1997 and opened our Tofte Branch location in 1985. Among all the changes through the years, one thing is certain, Grand Marais State Bank continues to be a community-focused bank. At Grand Marais State Bank, we do not have customers, we have family, friends, and neighbors.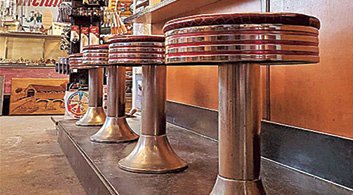 Joy & Company
16 1st Ave W, Grand Marais, MN
(218) 387-1004, joy-and-company.com
The Joy & Company building 16 1st Ave West in Grand Marais, was established as Lind Chevrolet in the 1920s has been reincarnated as Lake Superior Collectibles and has been Joy and Company for the last 10 years. It is a remarkable space, selling antiques, art supplies and products by over 130 local and regional makers. Come through the small door and into the big store full of history, Joy, unique items and the largest art supply selection in the arrowhead. Sit at Mable's lunch counter on stools from Leng's soda fountain (pictured here) and make some art yourself. It is a place like no other.
The Fisherman's Daughter
418 MN Hwy 61, Grand Marais, MN
(218) 387-2906, thefishermansdaughtergm.com
No trip to the North Shore is complete without a stop at The Fisherman's Daughter at Dockside Fish Market. As Grand Marais' favorite lunch shop, we specialize in dock to table fish+chips, fresh deli items, smoked fish, cheese and cured meats. In addition to delicious food, we house a unique harbor town gift shop with kitchen goods, apparel, sweet Scandinavian treats, locally roasted coffee, cookbooks and more. Our market and deli is open 10:00-6:00, and our kitchen is open serving fish+chips from 11:00-4:00.
North House Folk School
500 West Hwy 61, Grand Marais, MN
(218) 387-9762, northouse.org
North House Folk School has been teaching traditional craft on the shore of Lake Superior for nearly 25 years. You can learn everything from basketry to boat building and blacksmithing to braided rug making. In the summer months, you can sail on the flagship schooner of the Grand Marais Harbor: Hjørdis, take an introductory wood fired baking class, or attend a multi-day craft course. Our school store is open 7 days a week, offering handcrafts, books, craft supplies, clothing, and more! Learn more about North House, our mission, classes, and all our activities at northhouse.org.
Hungry Hippie Tacos
15 W Hwy 61, Grand Marais, MN
(218) 387-3382, hungryhippiehostel.com/the-tacos
An approachable taco shop serving up Frybread tacos + Northern tacos from our tiny scratch kitchen. We make everything right here from the brisket we smoke for 14 hours to the Frybread we make fresh everyday—all day long! Stop on in for some of the North Shore's favorite menu items: Nashville Hot Cheese Curds, Hot Tators + Dips, Chips + Dip, Nachos or Totchos, La Perla Corn Tortilla Tacos, and of course our famous Northern Frybread Tacos filled to your liking with options such as Apple Smoked Pork, Ale + Chili Smoked Brisket, Salsa Roasted Chicken, Spiced Ground Beef, and Ranch Beans + Spanish Rice.
Cook County Co-op
20 East 1st Street, Grand Marais, MN
(218) 387-2503, cookcounty.coop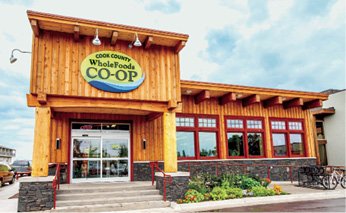 Fueling your adventures for over 40 years by providing travelers, adventurers, & local community with fresh, healthy, food & drink since 1976. Everyone is Welcome to stop in for fresh bakery goods, hot coffee & cold drinks, Grab & Go deli foods, and wellness products—not to mention the cheeses, meats, and produce you long for. Organic, vegan, diary-free, and gluten-free diets will find a wide variety of foods right here. Shop for ingredients for dinner, or grab food to take on your Boundary Waters camping trip. We've got it all. Need food on a Sunday? We're OPEN daily!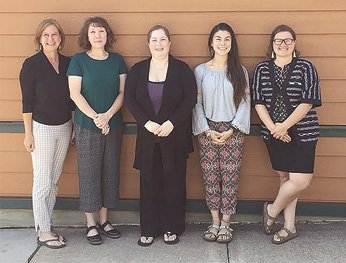 Cook County Higher Education
300 W 3rd St, Grand Marais, MN
(218) 387-3411, myCCHE.org
Cook County Higher Education (CCHE) is celebrating 25 years of helping locals further their education without ever leaving Cook County! This past year taught us that life can change in an instant – leaving many of us evaluating our life choices. If you'd like to make a job or career change, CCHE can help. We can help you get training and education that will make a difference. We offer tutoring, tuition scholarships, and one-on-one consultations. And the best part is that it is all free. Ready to make a change? Contact us today!
Java Moose
218 W Hwy 61, Grand Marais, MN
(218) 387-9400, javamoosegrandmarais.com
Java Moose, a seasonal coffee cart, was established by the Casselius family in 1992, located near the water's edge in the Lake Superior Trading Post. Ann and Gary Jorgenson purchased the little cart and blue sky in 1999. The Jorgenson family saw the need to have a year around business and added the main location at 218 W Hwy 61 in 2002. Originally, the building was a Pete's Shell service station, in essence, that spot has always been fueling the travelers of Highway 61. Rumor has it the original garage doors are still in the ceiling.
Colville
The wayside at Kadunce Creek serves a popular hiking trail. A monument there commemorates Colonel William J. Colville, Jr., who led the First Minnesota Volunteer Infantry in the Battle of Gettysburg during the Civil War. The First Minnesota Regiment's charge up Cemetery Ridge delayed the Confederates long enough to allow Union reinforcements to arrive, but at heavy cost. Of the 282 men who made the charge, 217 were killed or wounded.
Hungry Hippie Hostel
401 County Road 14, Grand Marais, MN,
(218) 387-2256, hungryhippiehostel.com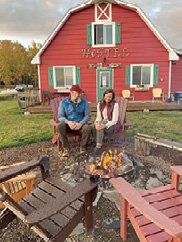 Nestled into the hillside overlooking Lake Superior is a beautifully refurbished barn on our small family farm called Hungry Hippie Hostel. On the edge of the wilderness, a mile off of the Superior Hiking Trail and at the edge of the Boundary Waters Canoe Area, the Hungry Hippie Hostel is a great place to relax after an eventful day of play. Let us give you a fun, local North Shore experience! Private rooms, primitive campsites + glamping tents available. Affordable accommodations on the North Shore.
Hovland
The Hovland Dock is a quiet place to enjoy Lake Superior. The dock once served as the community's only connection to the outside world. Steamers would arrive with passengers and goods and leave with barrels and boxes of locally caught fish.
Grand Portage
The oldest European settlement in Minnesota, this Indigenous community played an important role in the North American fur trade. Indigenous people lived here for untold centuries prior to the arrival of Europeans. You can learn more about this history at the Grand Portage National Monument.