Back 150-100 years ago, becoming a lawyer and practicing law was closed to women pretty well around the world. But breaking barriers is something women are great at doing.
Two legal trailblazers in our Northern Wilds didn't let those barriers stop them. In 1878, Martha Angle Dorsett (1851-1918) became the first female lawyer in Minnesota and in 1902, Eva Powley (1875-1969) from Port Arthur (now part of Thunder Bay) became Canada's second female lawyer.
One can only imagine the tenacity of trailblazers like Dorsett and Powley when, according to author Constance Backhouse in her book Petticoats and Prejudice, "Belief that the professions were not appropriate places for women remained deeply ingrained." In another book, Backhouse references early newspaper writings in the chapter entitled "The First Path-Breakers:"
Opponents labelled the idea of "mawkish maidens" practicing law as "hilarious," something that was "contrary to all notion of feminine sweeteners, modesty and delicacy. Naysayers claimed that women were neither physically or intellectually capable for rigorous practice and that female lawyers risked destroying their own "homes and womanhood."
Minnesota's first female lawyer, New York-born Martha Angle Dorsett graduated first from University of Michigan in 1875 with a Bachelor's degree in philosophy and a year later, from Iowa College of Law (later named Drake University Law School). She married classmate Charles Dorsett in 1875, both entered the Iowa Bar, relocated to Minneapolis and petitioned to practice law in Minnesota.
While her husband was admitted to practice in Minnesota, Dorsett was not. According to Judge Young, the Minnesota statute regarding legal practice prohibited her entry. The law read, "Any male person of the age of twenty-one years, of good moral character, and who possesses the requisite qualifications of learning and ability, is entitled to admission to practice in all the courts of this State."
Refusing to accept the status-quo, Dorsett began working towards changing Minnesota law. And she did. On February 27, 1877, the Minnesota legislature successfully passed the bill opening legal practice to all women in the state, and the Governor signed it into law March 1, 1877. The battle won, the following year on January 11, 1878, Dorsett became the first woman admitted to practice law in Minnesota.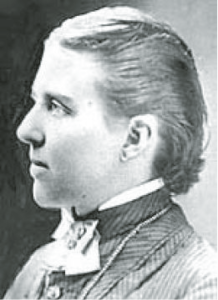 Though the first in Minnesota, Dorsett wasn't the U.S.'s first female lawyer. That distinction goes to Arabella Mansfield (1846-1911). She was admitted to the legal profession in Iowa in 1869 after successfully challenging Iowa state law which restricted the taking of the law bar exam to "males over 21." As a result, Iowa became the first U.S. state to admit women to practice law. However, rather than go into law practice, Mansfield concentrated on her college teaching career and was an activist in women's suffrage movement to get voting rights for women.
Meanwhile over in Ontario—while Port Arthur's Eva Powley in 1902 was Canada's second woman lawyer—the legal portal was opened five years earlier in 1897 by Toronto's Clara Brett Martin (1874-1923), the first woman lawyer in Canada and in the British Empire. A graduate in 1890 at age 16 from Toronto's Trinity College, she applied to the Law Society of Upper Canada (now Law Society of Ontario) to become a law student but was rejected. Why?
At the time, the Law Society (which since 1797 has governed and regulated Ontario's legal profession) would only admit men to the practice of law because women were not considered "persons" under their legislation. Challenging the interpretation, Martin garnered support from prominent people, including Ontario's Premier Oliver Mowat, to change the legislation. She succeeded. Ontario legislation was passed on April 13, 1892, permitting the admission of women as lawyers. After completing law school and called to the bar, Martin in 1897 became the first woman lawyer in Canada and the British Empire. (Generally, to be 'called to the bar' means a person has successfully completed the licensing process to be a lawyer.)
But it would be another five years before Eva Powley from Port Arthur became Canada's second female lawyer. She applied to the Law Society in 1892, admitted as law school student in 1895, undergraduate of Trinity College in 1896, graduated from Osgoode Hall Law School, and in 1902, became Canada's second woman to be called to the bar to practice law.
Powley practiced with a Port Arthur law firm and was well-known within the community. But in 1913, she resigned, sailed to Europe aboard the Empress of Ireland, became involved with the Red Cross Society and, during World War I, was in England with the war effort until armistice.
After returning to Port Arthur, she stayed briefly and christened in June 1917 the 251-foot Norwegian freighter Ugelstand/Rutenfjell built by Port Arthur Shipbuilding Company—before moving to Winnipeg to manage a large coal company and serve as its company director. In 1951, she made national news when she was rescued by the U.S. Coast Guard from the burning 460-foot Danish ship Erria along the Oregon Coast.
Powley never married or had children. She is buried in the family plot at Riverside Cemetery, Thunder Bay.