If one Googles "Sparky Stensaas," the first thought that comes to mind is "this cannot possibly all be about him." A photography/videography blog, multiple YouTube videos, a publishing site, a nonprofit site, a Facebook page, multiple magazine and website photo archives, a few books for sale, and even an IMDb page pop up. And yet, it is all him. Mark Stensaas (Sparky) is a photo/video naturalist who lives in the Nemadji Valley of Carlton County in Minnesota and is up to his elbows in all things outdoors (especially in the Northland).
Stensaas was born in Iowa and later grew up in New Hope, MN. He got into birding when he was 14 years old.
"I was a big collector as a kid," said Stensaas. "I got into birding because of it. I collected everything. Barbed wire, bottle caps, baseball cards…and those are just the B's. One day I saw this really weird bird on a telephone pole outside the house. It was red and black and tan and I just thought 'what the heck is that?'"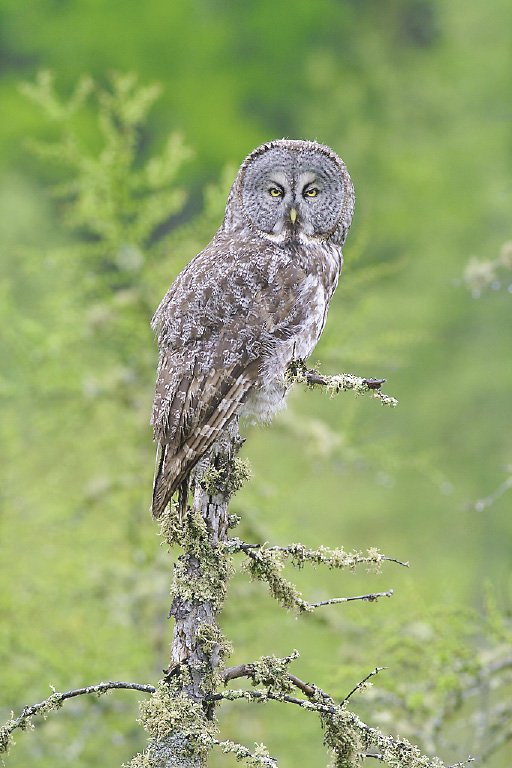 Stensaas didn't get into birding via nature, but did get into nature via birding. Collecting these different bird sights set him on a path that would bring him in the direction of working as a naturalist.
A friend of Stensaas convinced him to go to the University of Minnesota Duluth by telling him it was the best place for birding in Minnesota. Once getting to college, a friend of his from the outdoor club at UMD tagged him with the name Sparky and he's had it ever since.
"I had no say in the nickname; it just stuck," said Stensaas.
Stensaas came to Duluth in 1981 for school. Ever since that day, he's considered himself a northern Minnesotan.
Following school, Stensaas did a lot of part-time naturalist work.
"I worked as a state park naturalist for Gooseberry and Jay Cooke," he said. "I did a stint at Hawk Ridge as a counter. Had lots of seasonal biologist jobs. Then I got a steady job at Duluth Pack in marketing. I wrote the text for the Duluth Pack catalog and worked with the guy who did the illustrations."
Because of this opportunity and the connections made, Stensaas met with the Pfeifer Hamilton publishers, the same publishers who put out all of Sam Cook's books (AKA Duluth outdoor writer extraordinaire). At the time, they were looking for more titles. Stensaas had the idea for a natural history of the Boundary Waters. Pfeifer Hamilton publishing gave him a shot and Stensaas wrote them all in pencil on paper in a notebook in cursive. He hired someone to type it in Microsoft Word. The rest is book history.
"When I worked at Gooseberry, I worked a lot with kids. The kids would come up to me with rocks and say 'Is this an agate, and is this an agate?'" Stensaas said.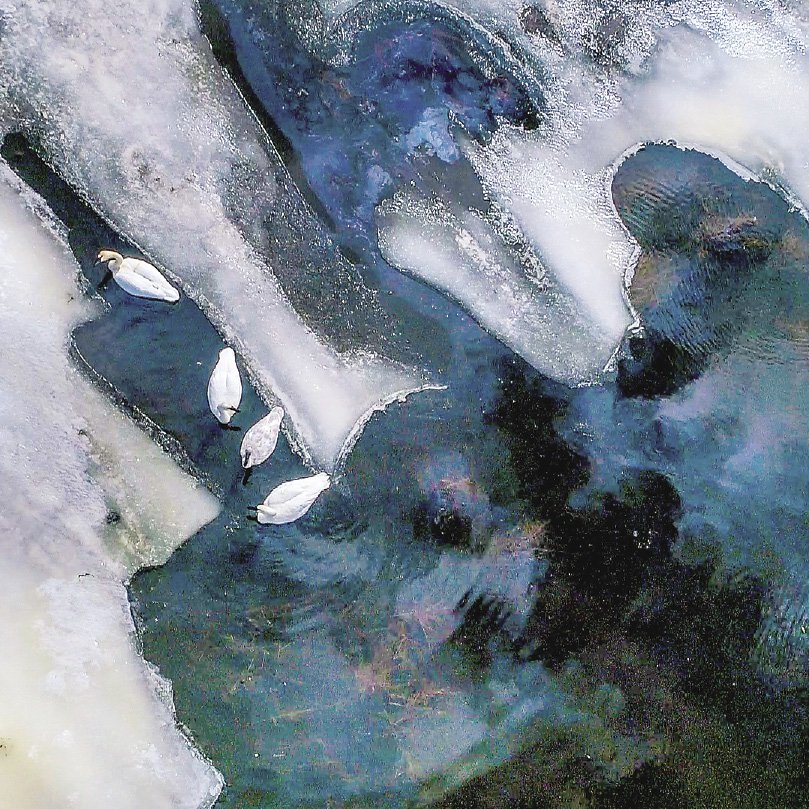 After having written other books about the BWCAW, Stensaas had an idea for another book—a rock picker's guide. He and his friend Rick Kollath started Kollath + Stensaas Publishing. They put together field guides and became popular.
"They have a long shelf life," said Stensaas.
What about photography? Isn't that one of Stensaas's biggest claims to fame?
"Everyone's a photographer now, but I started in the 70s and 80s with film," said Stensaas. "It all started with nature photography for the programs for the public at my various jobs. I've been doing that for about 35 years. Didn't start out very artsy because they were for programs."
Although he started with film, Stensaas is a big digital guy now. He's especially gotten into videography.
Stensaas is still a collector at heart. He loves capturing owl photos and video showing animal behavior. He once captured a badger and coyote hunting cooperatively in Teddy Roosevelt National Park in super slow motion. "It's cool, because that's stuff we never would've seen," he said. He counts nature photographer Jim Brandenburg and painter Robert Bateman as two of his favorite influential artists.
The area that's captured Stensaas's heart the most is the Sax-Zim Bog. Stensaas started birding at the Sax-Zim Bog in 1981.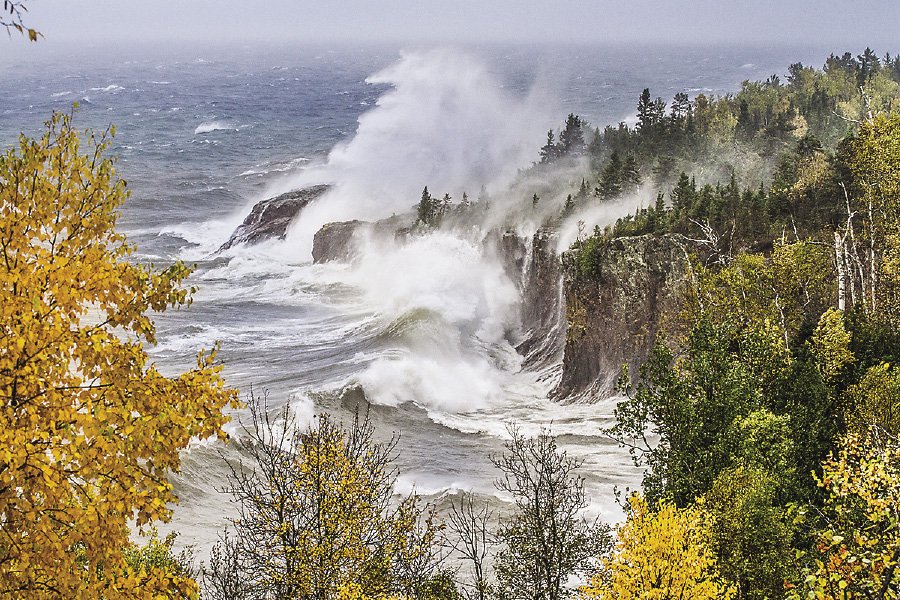 "It's an important place for birders all over and there's never been any protection there. Black spruce logging started increasing and the population was increasing. Most of it was county land and there was no protection in place. Black spruce trees take so long to fully mature and they take a long time to regrow. There was no nature center and people were coming from all over the country to see these birds," said Stensaas.
He got together with a group of other like-minded individuals and started a 501C3 to benefit the Sax-Zim Bog in 2011. The two top priorities are preserving the bog for generations of birds and birders and creating a gateway experience for birders (in the form of a welcome center). The biggest thing is to preserve bog habitat. It's a major wintering area for boreal birds and winter finches that come down from Canadian tundra.
"We call it the Arctic riveria," said Stensaas. "I think Friends of the Sax-Zim Bog is one of the most incredible collaborations I've ever heard of. We have dedicated members that are so generous with their money and time and energy. In the first seven years we've been able to do so much and have no debt and still have seven employees. That's amazing. I couldn't have done anything without our bog buddies. It was all a passion project at first, and sometime things just go viral. What we're buying and protecting is still going to be habitat 100 years from now, even in this era of climate change and this political climate."
Beyond the Sax-Zim Bog, Stensaas is a total "Up North" kind of guy.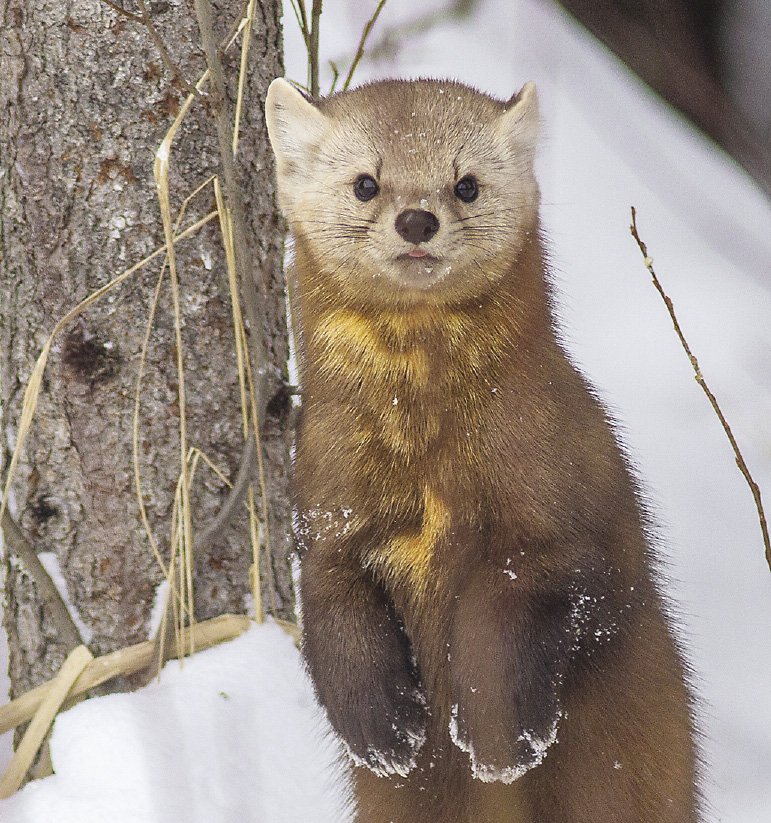 "I'm Minnesota's biggest fan. We are lucky to have a sparsely populated state with three major biomes. Each one has really unique stuff. It has so much to offer. The state has done an incredible job of designating these wild places," said Stensaas.
Does he have the time to enjoy it beyond his work?
"My wife and I joke that I have six half-time jobs. Friends of the Sax-Zim Bog is three-quarters time now. Everything I do in life kind of overlaps the other parts of my life. One day could include taking photos or videos that could work for my Shooting with Sparky series, and the Friends of the Sax-Zim Bog site, and maybe one of our books, and could even be used for a speaking gig presentation. It usually comes down to one 80-hour week. I work from home a lot. Time with my family is number one priority," said Stensaas.
Stensaas' whole family is on board.
"The kids have been finding spiders for me for years. I'll release them right away or take a photo first and then release them," he said.
Stensaas seems to love what he does, but what does he do in his free time?
"What free time?" he joked. "I like spending time with my family. Watching Netflix Canadian comedies. I like cross-country skiing and snow shoeing. Traveling. I've gone to the Olympics before. I take photos of weird things like vernacular architecture, hobo signatures in chalk on trains, round barns, and old abandoned stuff."
As my time talking with Sparky wraps up on the phone, he sounds antsy. The phone has been a bit crackly for the last few minutes of the conversation, almost like wind.
"Just a second there's a bird out here…" he said.
If you'd like to donate to the Sax-Zim Bog, or to learn more, visit: saxzim.org.