When Bonnie Tikkanen arrived in Finland, MN as a 10th grader in December, 1958, "It seemed like the end of the world."
"We drove up Highway 1 at night and didn't see any lights," she recalled. "It was below zero and nasty weather."
Her parents had purchased a small grocery store/gas station/cabins/3.2 beer bar where Our Place restaurant is now located. It was a big shift for a young girl who had been born in Charles City, Iowa and grew up in Minneapolis; not only in locale, but also in lifestyle. Running the small, rural business was a family affair.
"I immediately went to work," she said.
Fortunately, despite the cold winter weather, she quickly warmed up to her new home in the isolated northern community.
"It didn't take long," she said. "The local people were friendly and helpful."
Founded by Finnish settlers in 1895, by the mid-20th century Finland had a sturdy economic base. Many families that descended from the first settlers had small logging operations. The Reserve Mining taconite processing facility had opened in nearby Silver Bay, drawing in new workers and providing employment for locals. Atop a hill off the Cramer Road was a U.S. Air Force radar station with 200 personnel. Every one of them patronized her family's business.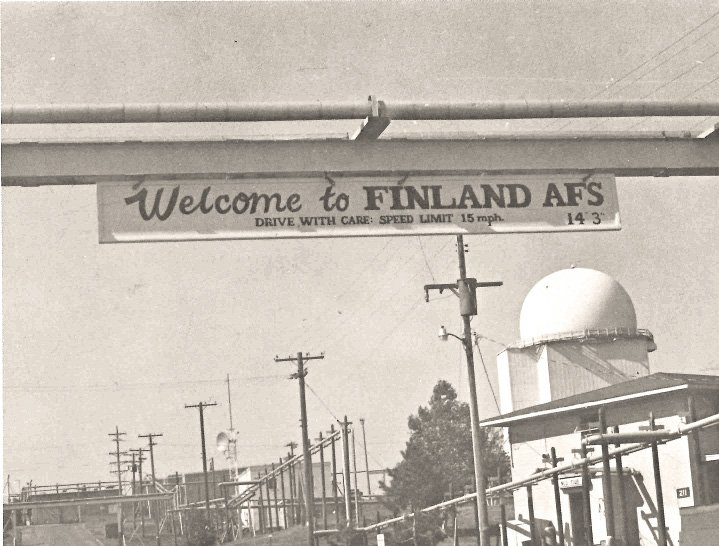 "The guys from the air base would come for 50 cents or a dollar's worth of gas. We'd have to check the oil and wash the windshield for them," she said.
Bonnie was in the third or fourth class to graduate from the new high school in Silver Bay. Her younger brother went to the two-room schoolhouse in Finland, which housed grades one through six. Students there were disappointed when they went on to the public school in Silver Bay, because the lunches weren't anywhere near as good as the homemade ones made by Dorothy Shaffer in Finland. Shaffer and her husband had founded the Baptism River Inn in Finland, where she was famed for her Sunday chicken dinners.
Working at the family's store and bar gave Bonnie a unique window into the isolated community and some of its rough and ready inhabitants. Even though she wasn't old enough to sell beer, her parents would leave her in charge when they went on vacation, hiring an older woman to handle beer sales. It would be up to Bonnie to take care of the grocery store, rent and clean the cabins and handle a myriad of tasks. Cabins were often rented to the same people at the same time every year. Deer season was especially busy, because groups of hunters would arrive for the entire season.
In the early years of the business, the old, unmarried lumberjacks would come in from the woods after payday. They would buy necessities—groceries and clothing—then settle in at the bar to drink away the remainder of their money. When it was gone, they'd head back into the woods, perhaps after having a disagreement—and a fight—with another patron.
"It was a rowdy time," Bonnie said.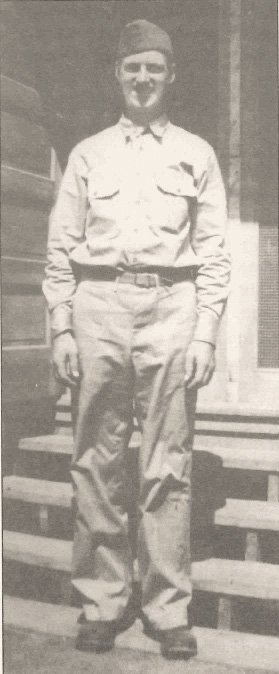 There were also local bachelors who lived in shacks around Finland. The most colorful, said Bonnie, was Art Griffin, who moved to Finland from Duluth. A hunter, trapper and outdoor outlaw, he purchased and sold many parcels of land in the vicinity.
"He would have been a millionaire if he hadn't drank it all away," Bonnie said.
An avid reader, Griffin would get into barroom discussions where others would disagree with him. He'd then ask Bonnie or her mother to call the Smithsonian on the pay phone (he'd pay for the call) to prove his point. Every year on Veteran's Day Griffin would don a uniform, step outside and fire a rifle, a tradition folks took for granted. When he was in his 70s, he climbed to the top of a tall spruce to fly an American flag. Eccentric as he was, Griffin had a soft spot for children and often bought candy for them.
Bonnie married Wally Tikkanen, the grandson of original settlers who emigrated from Finland to the mining country on Michigan's Upper Peninsula and then founded Finland, Minnesota. Wally had quit school at age 16 because he didn't like the long bus rides to Two Harbors (the high school in Silver Bay didn't exist) and "hid out" at a logging camp on the Cramer Road to avoid the wrath of his mother. He continued logging throughout his life, as well as working on the railroad for Erie Mining out of Murphy City. He and Bonnie also operated Four Seasons Supper Club, which they opened in 1975 and she still owns.
"You needed three jobs to live a decent lifestyle," she said.
In 1966, the couple began selling Scorpion snowmobiles, one year moving 200 machines. As dealers, the company encouraged them to host parties, taking potential customers on trail rides and then having a dinner at their home. There was no snowmobile trail system at the time, so they would follow logging roads and cut through the woods as they traveled to Two Harbors or Grand Marais. The couple were charter members of the first snowmobile club, serving as the first president and secretary.
Wally once had a riding stable and continued to keep horses. At times he and Bonnie would go riding out to Al Capone's lodge up what is now known as the Heffelfinger Road. At the time, most of the buildings were still standing, including a main lodge with a fireplace at both ends and a big kitchen with a commercial stove. There was a wooden swimming pool fed with water from a creek that passed through it, a horse barn and cabins; one of which had a big safe beneath the floor. The location was surrounded by high hills, where it was said guards were posted. Bonnie said her father-in-law recalled going to the hotel in Illgen City to pick up a load of liquor and laughing women in fur coats to deliver to the lodge.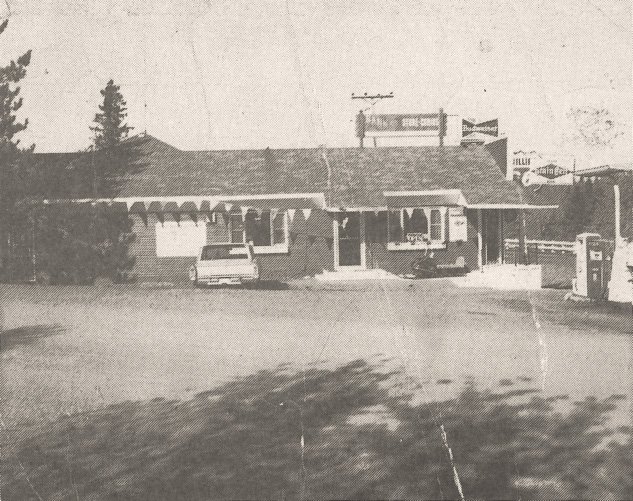 Her father-in-law had other stories, too. He recalled the years when beaver trapping was not allowed, but many local men trapped them anyway. Selling beaver pelts were an important source of cash for local families during the lean years of the Depression. The trappers played a game of cat and mouse with game wardens. Once, her father-in-law was camped on one side of a big hill while the warden was camped on the other side, unbeknownst to one another. Eventually he and some other trappers were caught by the wardens. One man took the rap and went to jail.
Raised in the woods, her father-in-law used skis to get around in the winter. He was known to ski without poles, carrying a gun and traps or other gear in his hands. Even late in life, while ice fishing, he was able to ski down hills through the trees carrying gear in both hands.
Like many places, Finland has changed over time. The radar station and Reserve Mining closed during the period of the late 70s and early 80s. Small, family logging operations gradually disappeared. But the Finland community, now well into its second century, has remained. It has an active community center and sponsors events such as St. Urho's Day in March and Tori music festival at the Finland Heritage Site on County Road 6 in August. Many residents can still trace their roots far into the past. There's a For Sale sign out in front of Four Seasons, but Bonnie is still there. If you stop in, you just may hear a story or two.