Iron Range—"I want to ride my bicycle, I want to ride my bike. I want to ride my bicycle, I want to ride it where I like." Queen may have said it first, but the Iron Range Off-road Cyclists are doing a pretty good job of living those lyrics.
The Iron Range Off-road Cyclists (or IROC) have had quite the year, filled with projects and aspirations. Who are they? According to their website, IROC is a "group of mountain bikers working to build, maintain, and ride off-road mountain bike trails on the Iron Range of northeast Minnesota. By partnering with the International Mountain Bike Association (IMBA), the goal is to build world-class single-track trails on mine-land reclamation areas."
"Informally we're a local group of people who like to ride bikes," said IROC president Benji Neff. "We've always had fairly big dreams. We've been working on small and big projects for a number of years, now they're finally starting to come together. IMBA is the national organization. They provide us a national umbrella to fall under. They provide a lot of support tools, fundraising strategies, and platforms."
Neff grew up around the sport. His dad was a mountain biker and when he was around age 8-10, he started tagging along with him.
"A lot of it back then was forestry roads and cross-country ski trails. Now trails have changed so dramatically. It was almost a different sport back then," he said.
He now has three different bikes; his favorite is a specialized camber.
"I think if you can ride a bike and are modestly athletic, you can enjoy it in some capacity," said Neff of mountain biking. The IROC website mirrors this in a statement.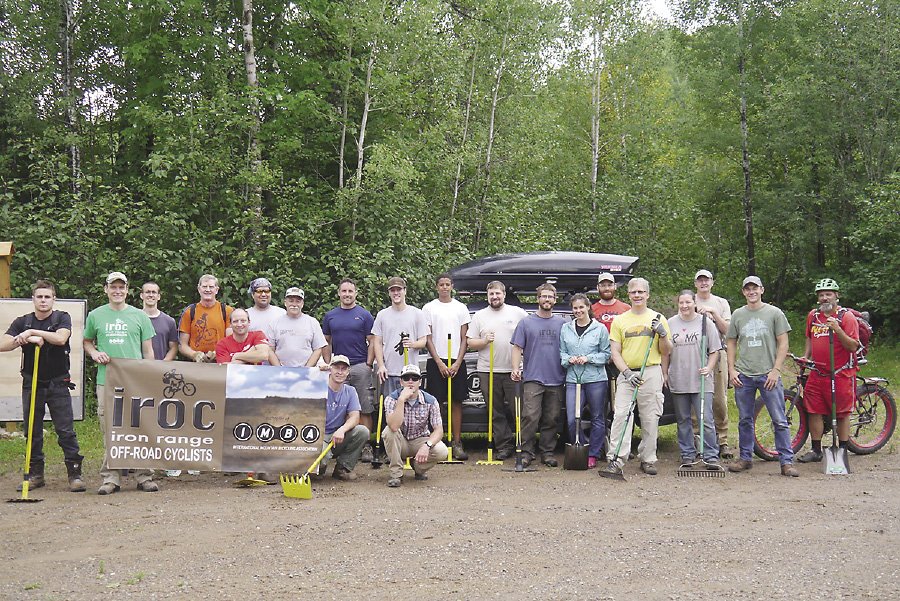 "The trail system will be built for bikers of all abilities, from beginners who are just starting out to hard-core adrenaline junkies. IROC believes that mountain biking is a sport that can be enjoyed by anyone who has a bike with knobby tires and a love of being off-road," the site says.
IROC is currently working on a handful of projects. One of the grassroots projects is maintaining Lookout Mountain, a spot just north of Virginia, Minn. They also maintain Maple Hill near Hibbing.
"The most exciting project we have going is Redhead Bike Park in Chisholm. We're currently finalizing the last of the approvals for the environmental review and whatnot. We have the funding we need, so we're hoping to start building this summer yet on that project," said Neff.
The Lookout Mountain trail system is mapped out on the IROC website. The trail system features five miles of dedicated mountain bike singletrack and over six miles of multi-use rideable ski trail. The map features a reasonably small chunk of trail that is for beginners, another reasonably small chunk of trail for difficult rides, and the map is hugely moderate for those interested in that Goldilocks "just right" fit. While Lookout Mountain has a lot of trail already, the Redhead project is still in the works.
"What we're doing with the Redhead project is a very cool way to reclaim what was otherwise looked at as literally wasteland near some very old abandoned mine areas. By building purpose-filled trails there, we've taken what was forbidden ugly area and turned it into this incredibly popular place for locals and visitors. We're just using what's already there to transform a place," said Neff.
When asked what the impact of the IROC projects were, Neff answered thoughtfully.
"It's a quality of life thing. When you look at trying to diversify the Iron Range economy and get more young people to come back to the area, places are finding that you need more compelling reasons than just jobs. You need your community to be a place that you want to live, and mountain biking can do that. It's one area of new business growth. It can help add to the economy," said Neff.
As the website says: "Anyone interested in learning more about local rides or building some new trails is encouraged to join the club. Questions can be directed to: iroc.mtb@gmail.com." They also have a Facebook page.