It
all started on a banana seat.
Like many youngsters who end up bewildered on the saddle of their first bicycle, Adam Harju's journey into the cycling world started on an old Schwinn. The bike, like many others of its time, featured a seat lovingly dubbed after the world's most famous yellow fruit. And though he is now an accomplished cyclist with a solid reputation for building bike trails across the country, those first rides weren't always pretty.
"I don't specifically remember my first time riding a bike, but I do remember a couple remarkable crashes at age five," Harju said. "It was all about trying to duplicate the tricks and jumps that the older kids were doing. And that bike could really fly off the neighborhood jumps."
Over time, Harju ditched the Schwinn for bikes more suited to his lifestyle. In turn, he became more adventurous. He started riding through remote forests. Ultimately, he built a reputation as an accomplished rider. And when it comes to recognition in the local cycling community, his nickname pretty much explains it all. These days he is known simply as "The North Shore Bike Guy."
Now 44 years old, Harju remains a dedicated Minnesota cyclist. However, that title has expanded in recent years to include trail builder, business owner and event organizer. From helping plan the first Lutsen 99er, the biggest bike race in northeastern Minnesota, to starting his own company, Harju is on a roll in the cycling world. The name of Harju's company is Dirt Candy Designs. The business is a shared partnership with his wife, Mica. An overview of what Dirt Candy Designs does is, quite simply put, build bike trails. However, Harju said there is much more to the company than simple construction plans.
"We strive to build playful trails that can accommodate a variety of abilities and skill levels," he explained. "We like the mantra 'smiles for miles' and shoot for that as a litmus test. The industry is ever evolving with new building techniques, new bike technology and rider experience preferences. We strive to stay in tune with all of these areas."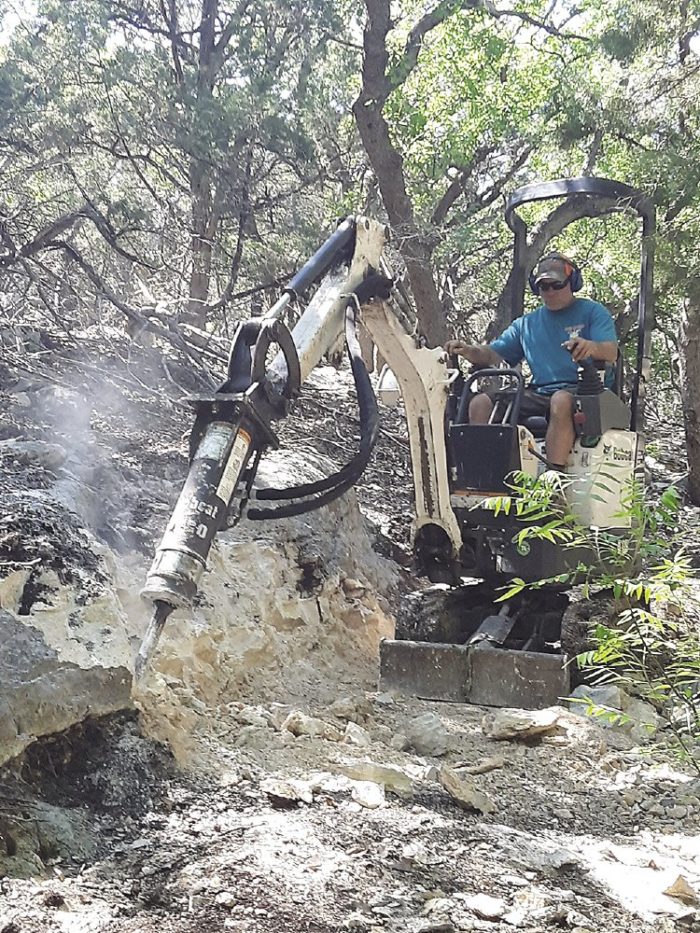 When it comes to romance, Harju used a bicycle to impress his now-wife not long after they first met. At the time, both were working at the Audubon Center of the Northwoods, a residential environmental learning center located in Sandstone, Minn.
"He custom built a sweet yellow road bike for me from a frame he had when he was a kid," Mica said. "I loved it and definitely put a few miles on those tires riding together."
Harju grew up in the Twin Cities at a time when mountain biking was just catching on in select pockets of the United States, primarily in Western states like Colorado and Utah. Flash forward to 2019 and mountain biking and other forms of cycling are exploding in popularity in northern Minnesota, as well as other parts of the country. Harju said the cycling boom locally is largely because of the stunning and varying terrain the region has to offer.
"It's a great place because of the variety," he said. "In addition to great gravel, some fantastic winter fat biking, and even some paved trail, we have an awesome immerging singletrack scene up here."
When it comes to understanding the types of trails the Northern Wilds offers, it's easy to visualize a singletrack biking trail being narrow, just beyond the width of someone's shoulders. Other popular styles of riding in the region include road and gravel, with the former referring to riding on paved areas including roadways or pathways like the Gitchi-Gami Bike Trail, and the latter referring to gravel roads such as The Grade and upper sections of the Caribou and Sawbill trails in Cook County. Add it all up, and this variety and abundance have the makings of a world-class destination for cycling, Harju said.
"This region is a huge destination," he said. "People have been coming to the North Shore to vacation for a really long time and tourism has always been part of the equation up here. We have fantastic infrastructure and now are giving people a great reason to base their vacation around mountain biking."
Harju arrived to Minnesota's North Shore in the fall of 2000 after landing a ski patrol job at Lusten Mountains. To supplement his income, Harju led kayak trips in the summer. Eventually, the area became home.
"We found an awesome community up here and stayed a little longer than we anticipated," Harju said of why he and Mica have remained for nearly 20 years.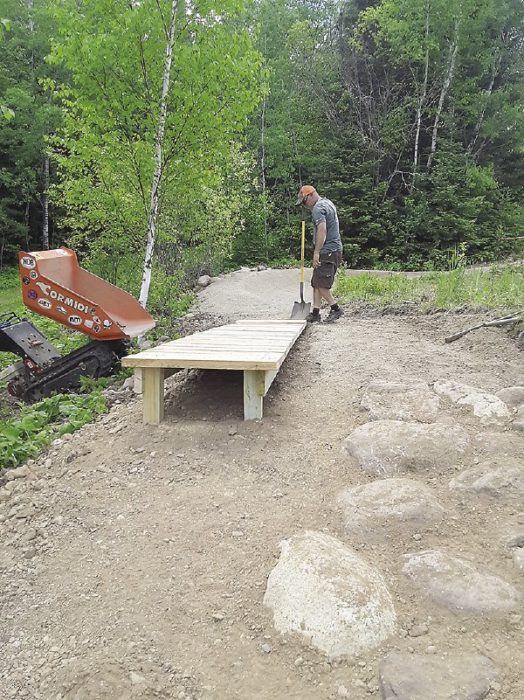 Mica said her husband has a natural gift when it comes to cycling and visions for bike trails, something that translates directly to the success of their business.
"Whenever you're around someone who is truly passionate about something you can feel it," she said. "There's a certain energy and enthusiasm they give off when they're in their element. That's what I witness on a day to day basis with Adam."
Locally speaking, Harju said individuals like Lusten's Mike Larson and Grand Marais' Tim Kennedy were and remain pivotal when it comes to the popularity of the regional cycling scene.
Turning the tables, Kennedy said Harju played a key role in expanding the popularity of biking both near and on the North Shore.
"Adam has a passion for making mountain biking fun for everyone," Kennedy said. "He wants riders to not only enjoy our local trails but to appreciate the quality of the riding we have in Cook County."
When Harju first arrived to the North Shore, there was only one bike shop in town, he explained.
"The bike shop of the time, Superior North Outdoor Center, owned by Mark and Melinda Spinler, was definitely the hub of the cycling community," he said. "They organized local rides, both on the road and all of the awesome back road routes that Cook County has to offer. They were way ahead of their time."
With regard to industry trends, 2019 is proving to be a momentous year for cycling in northern Minnesota. The Superior Cycling Association is looking at completion of a new 17-mile trail connecting Britton Peak to Ski Hill Road in Lutsen, which Dirt Candy designed.
"We don't throw the word 'epic' around lightly," Harju said, "but this trail falls into that category for sure."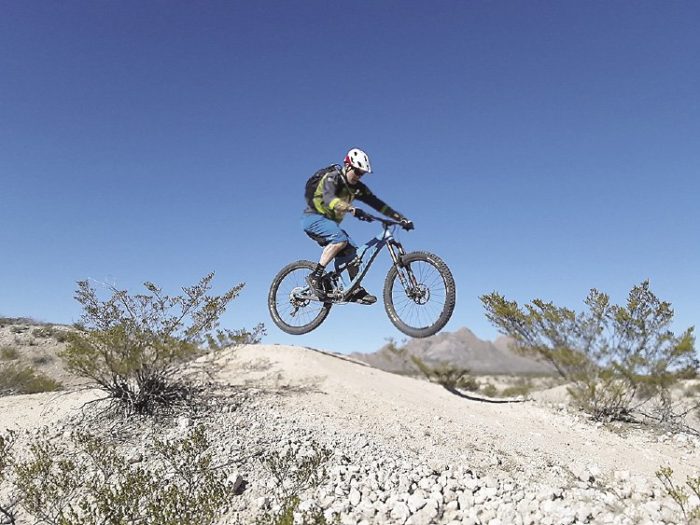 In addition, a project is breaking ground near Split Rock State Park, Duluth is getting a few new trail segments in their system and on the Iron Range there are three significant trail projects starting this summer, including bike trails in Cohasset, Chisholm, and more downhill trails at Giants Ridge.
And while Dirt Candy Designs is a Minnesota-based company that works primarily in northern Minnesota, the business has branched far beyond the Land of 10,000 Lakes.
"We have already worked on projects in four different states in 2019," Harju said. "We have worked in various zones such as high desert, Texas hill country, hardwood forests of middle America, and of course the boreal forest here at home."
When it comes to learning the geography of other cycling destinations, including outdoor meccas like Colorado and Utah, Kennedy said Harju's experience translates well when he returns to the Lake Superior home front.
"Adam has built mountain bike trails around the country and has firsthand experience in what is happening in other places," Kennedy explained. "He brings back to Cook County the best of what he sees in other places."
Bringing it all back home is a concept Harju continues to embrace as he rolls into his mid-40s. And for a Minnesotan who started on a Schwinn with a banana seat to carry him to and fro, what advice does he have for those just pedaling into the cycling world?
"Ride with people who are genuinely there to help you have a positive experience, Harju said, "not just showing you how rad they are."