St. Paul—A post-Labor Day report from the Minnesota DNR shows a significant increase in the number of people buying permits and staying overnight at Minnesota state parks and recreation areas in 2015 compared with 2014. Erika Rivers, director of the DNR's Parks and Trails Division, expects the upward trend to continue as fall color spreads across the state.
The new report shows that year-to-date (Jan. 1-Sept. 7) sales of one-day permits in 2015 are up 16 percent over the same time period in 2014, and sales of year-round permits are up 12 percent. Overnight stays are up by 9 percent compared with last year. These results continue the trend of steady increases over the past several years.
Earlier data showed that, between fiscal year 2013 (July 1 to June 30) and fiscal year 2015:
• Sales of one-day vehicle permits ($5) increased 24 percent.
• Sales of year-round vehicle permits ($25) increased 19 percent.
• Overnight stays increased 13 percent.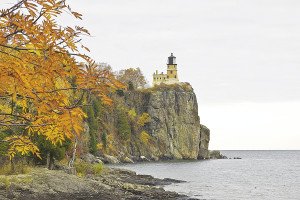 To appeal to the next generation, the Parks and Trails Division has added mountain bike trails, yurts and Wi-Fi at state parks. It also has added kayak and stand-up paddleboard rentals, free use of fishing kits and GPS units, and a series of programs that teach beginners how to camp, fish, rock climb, paddle and more. New outreach strategies include touch-screen kiosks, social media and a variety of online trip-planning tools, including virtual tours and ParkFinder, which sorts parks by desired features, such as whether they have a beach, a bike trail or naturalist programs.
"Legacy funding has made many of these updates possible," Rivers said.
The Parks and Trails Fund, created after voters approved the Clean Water, Land and Legacy Amendment in November 2008, receives 14.25 percent of the three-eighths percent sales tax revenue that may only be spent to support parks and trails of regional or statewide significance.