"Not far from the rugged and storm-whipped north shore of Lake Superior, and south of the Kaministiquia, yet not as far south as the Rainy River waterway, there lay a paradise lost in the heart of the wilderness world."
James Oliver Curwood, A Country Beyond: A Romance in the Wilderness (1922).
Before his death in 1927 at age 48 from blood poisoning, the American outdoor adventurer, conservationist and best-selling fiction writer of his time, James Oliver Curwood, was one of the highest-paid authors in North America. Besides articles, he wrote 33 novels, more than 200 movie adaptations, and a non-fiction book. Most of his stories were based on his experiences as an adventurer in the Northern Wilds, stretching from northern Minnesota, Lake Nipigon and Thunder Bay to Hudson Bay, and later the northwest U.S., Canadian West and the Arctic.
In her book, James Oliver Curwood: God's Country and the Man, author Judith Eldridge writes that after Curwood and his second wife Ethel Greenwood married on September 27, 1909, in Owosso, Michigan, the couple took off for a long honeymoon at a cabin at the Post near Lake Nipigon (presumably Hudson's Bay Company's Red Rock) where Jim taught Ethel about back-country skills like hunting, snowshoeing and trapping. During that time, Jim also worked on his novel Philip Steele of the Royal Northwest Mounted Police. Published in 1911, the Mounties didn't like it and banned the book and later the movie from Canada.
Also in 1909, Curwood's non-fiction book, The Great Lakes: The Vessels that Plough Them, Their Owners, Their Sailors and Their Cargoes was published. He had glowing praise for Minnesota's mining industry, writing "For our iron has made iron men…. In that Northland, along the Mesabi, Gogebic and Vermilion ranges, from Duluth's back door to the pine barrens of northern Minnesota and Wisconsin, they have practically made themselves rulers of the world's commerce in steel and iron."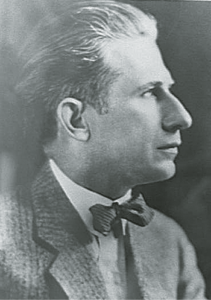 Curwood was born June 12, 1878, in Owosso, Michigan. Although he was expelled from school at age 16, his childhood dream of becoming an author kept him writing. He later wrote, "While the minds of other school children were learning…I was building worlds, discovering continents, braving the hardships and perils of fanciful exploration."
He studied journalism at University of Michigan before joining the Detroit News-Tribune in the early 1900s as a reporter, later becoming its managing editor. All the while, he continued writing stories, mostly about Great Lakes shipping, freighters, mariners, romance, pirates and shipwrecks.
At the time, best-seller books were about the outdoors by authors who had lived the adventures. Curwood needed to find his literary hook and found it in northern Ontario after meeting Detroit-based Malcolm "Mac" MacInness from the Canadian Immigration Department. A jovial man passionate about the Canadian wilderness, he convinced Curwood to take a 1904 trip to the Thunder Bay-Lake Nipigon region to explore and experience for himself the northern wilderness.
He resigned from the newspaper in 1907 to write full time, and a year later, his first two novels were published, The Courage of Captain Plum and The Wolf Hunters (about three explorers in the wilds of Lake Nipigon and Hudson Bay).
Curwood became a regular visitor to northern Ontario, living the adventures while collecting research material for his writing. He paddled Lake Nipigon, visiting fur-trade posts like Wabinosh House; rode the rails of the Port Arthur, Duluth and Western Railway, giving it the nickname "Poverty, Agony, Destruction and Want" in his book, A Country Beyond; frequently traveled to Fort William and Port Arthur (now Thunder Bay) as a starting point for his travels; and to visit and to check on the properties he had bought by bartering with local businessmen.
A bonus for Curwood was being hired by the Canadian government for $800 (some reports say $1,800) a year, plus all expenses. His job? To explore Canada and write exciting adventure stories about the country as a way to encourage settlers to the Canadian West and North.
By the 1920s, Curwood was a world-famous, best-selling author, and ranked alongside Zane Grey and Jack London. He was heavily involved in making movies adapted from his books, had shifted to writing historical romances, and had become an outspoken conservation activist.
In 1922-23, he built his dream castle: a replica of a medieval Norman chateau on the banks of Shiawassee River, near his home in Owosso, setting up his writing studio in the largest turret. Now a museum, Curwood Castle is on the National Register of Historic Places. And the first weekend each June, Owosso hosts the Curwood Festival in his honor.
This story was originally published in the June 2015 issue of Northern Wilds Magazine.