Grand Marais—Anyone who dreams of living in a log cabin in the woods should appreciate the work of Mike and Laurie Senty. They have been designing and constructing log homes in Cook County since 1981. Mike's extensive experience as a builder lends itself well to his work as a certified home energy auditor.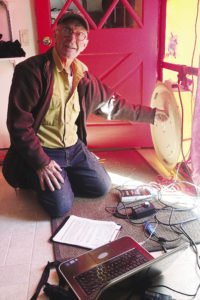 Northern Minnesota can be a rough place to live when it comes to heating bills. Whether your house relies on propane, gas or electric heat, our notorious winters can take a toll on your checkbook. And it's not just the financial concerns; every owner of a leaky house is not only wasting dollars, they are wasting energy and adding to the amount of carbon dioxide emitted into our environment. This excess carbon is stored as greenhouse gases, which has been scientifically proven to be the most significant contributor to climate change.
The good news is that you can start to reduce your energy footprint by scheduling a home audit through the Residential Energy Efficiency Program (REEP), one of the ongoing initiatives offered by the Cook County Local Energy Project (CCLEP).
Each audit includes a consultation with Mike, who will bring along some key tools in the fight for energy efficiency; a ladder, a flashlight, the components of the blower-door test, an infrared camera and a synchronized computer program that will generate a data report that is specific to you.
Using the blower-door test, a process that depressurizes your home, he can determine what your CFM rate is. CFM is the cubic feet per minute, also known as the number of air exchanges per minute. A very leaky space will have a high CFM number; a well-sealed interior will be lower.
Common problem areas often include air leaks at key places in your construction, insulation gaps around your doors, windows and electrical outlets, inefficient furnaces or water heaters and degraded or outdated insulation. Mike has diagnosed a plethora of leaky floor joists, drafty fireplaces and inefficient boiler systems. You just never know what you'll find until he gets out his infrared camera and starts investigating.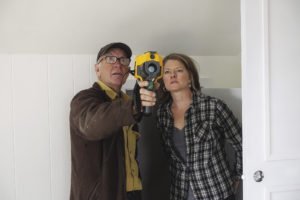 Once you have your assessment, you are given a recommended scope of work, a list of local, licensed contractors who can help you complete the improvements, information on tax credits and how to help pay for your improvements. And because your energy needs will decrease, making the switch to solar or other renewable energy sources will be easier and help you make realistic decisions about the kind of system you need to power your home or business.
According to REEP, "the cheapest energy is the energy you save." For more information please visit: cookcountylocalenergy.org.—Staci Drouillard