DULUTH—On March 3, Mayor Don Ness, Loll Designs, the Minnesota Power Foundation and Cyclists of Gitchee Gumee Shores (COGGS) announced Loll Designs' donation of $30,000 and Minnesota Power Foundation's donation of $35,000 to the Duluth Traverse. A project of COGGS and the City of Duluth, the Duluth Traverse will be the largest urban, single-track trail system in the nation.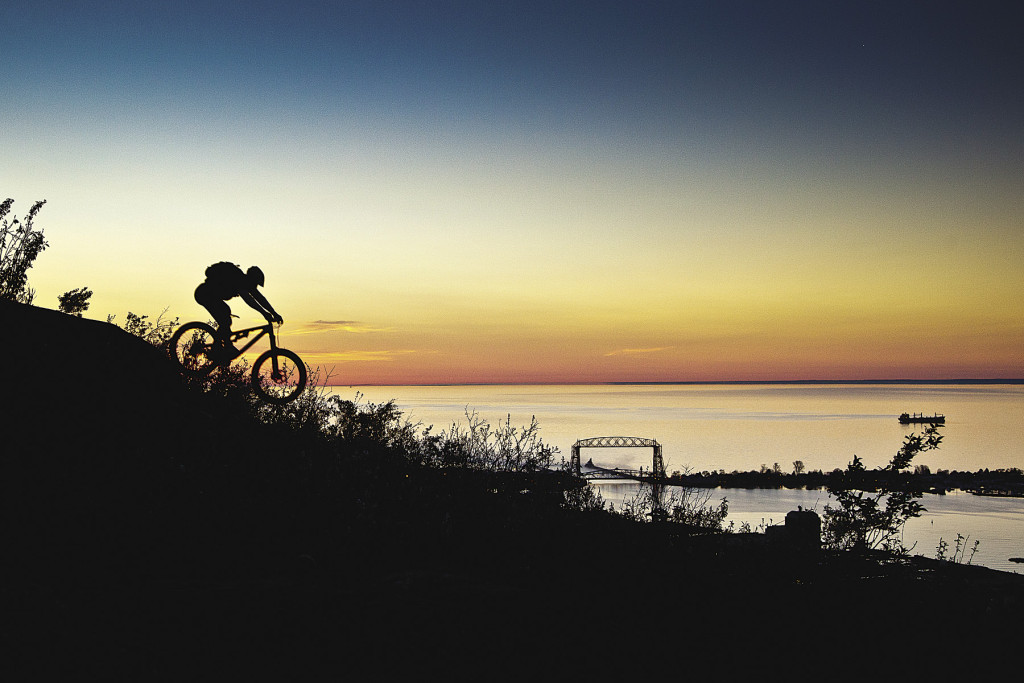 "The Duluth Traverse will be the world's premier urban mountain biking experience because of the passion of volunteers and the enthusiastic support of the community," Ness says. "Loll and Minnesota
Power are committed to making this vision a reality, and each dollar of their generous contributions will be stretched to the max by the passion, dedication and professionalism COGGS is known for. This is a community-based project and a community-based success story."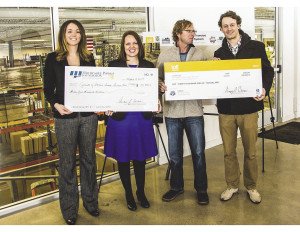 "Over the past few years, COGGS has gained a tremendous amount of momentum and support. Last year was our largest trail building season since the inception of this project," says COGGS Fundraising Coordinator Pamela Schmitt. "This is largely due to the leadership of organizations like Loll Designs and the Minnesota Power Foundation that recognize the importance of the Duluth Traverse and what it means for our broader community. Whether it is our own residents' access to public green spaces or Duluth's thriving tourism industry, the Traverse is attracting and retaining healthy and activeindividuals to live, work, study and play in Duluth."
"As a Duluth company that has had success selling our products nationally and worldwide, we believe in giving back locally to help improve the state and community we live in," saysGreg Benson, Loll founder and CEO. "Loll is proud to support COGGS' vision of the nation's largest urban, multiuse, trail system—right in our hometown of Duluth."
Loll's donation is part of the company's participation in Patagonia's 1% for the Planet program, through which Loll contributes 1 percent of its annual sales to organizations working toward preservation and restoration of the natural environment. This contribution marks Loll's second $30,000 donation toCOGGS, after also selecting the organization as a 2014 recipient. This brings total contributions from Loll to more than $60,000.
"We are thrilled to form this partnership and assist COGGS and the City of Duluth in building the world's premier urban biking experience right here in Duluth," says Aimee Curtis, director of the Minnesota Power Foundation. "The Duluth Traverse epitomizes the community engagement and environmental stewardship values we embrace at Minnesota Power."
To date, 54 miles of the planned 100-mile trail have been completed. If COGGS continues at its current pace, COGGS Chair Waylon Munch estimates the entire trail could be completed as soon as 2017, at a total cost of around $4 million when finished.