North of Hovland, a narrow road cuts through the dense, snowy forest. As the road continues on, signs begin to appear advising drivers to watch for sled dog traffic. This deep in the woods, all is quiet except for the barking of Mary Manning's sled dogs. Her Alaskan huskies—all different shapes and colors—had just been out for a training run on the latticework of trails that cut through the woods of Cook County. The energy they exhibit, even after a morning run, is astounding.
"The dogs just love this," Manning says. "It's what they're born to do. They absolutely love it."
Mary Manning is just one of a sizeable community of mushers that call northern Minnesota home. The roots of dog sledding run deep here: once a travel necessity, today mushing continues to be both a competitive sport and a unique winter activity for visitors to the area. Those who still practice mushing in this area share strong connections with each other, and work to reconnect others with this part of our history.
When Mary Manning started mushing, she had just three dogs and a sled. But that was enough to spark a love of dog sledding that would snowball into running a kennel of over 30 dogs and competing in races such as the Beargrease Marathon, the longest dog sled race in the continental U.S. Behind the scenes of the victories, however, is year-round dedication to make sure the dogs are cared for the best they can be.
"It's a commitment," Manning says. "There's the everyday food, water, and shelter. There's the medical care and making sure they get trained. A huge part, too, is socializing. You want the dogs to have manners. It's my job to make sure they're cared for, safe, and have the best time possible."
Her dedication to the dogs certainly shows. In her first mid-distance Beargrease, she won the best cared-for team.
"We had a great handler team. The handlers take care of everything the dogs need. They're rockstars," she said.
Manning says one of the factors in deciding to move up here was the welcoming sled dog community in Cook County.
"We have a really good group of folks here," she says. "We had the opportunity to move up here and got most of our dogs from other kennels in the area."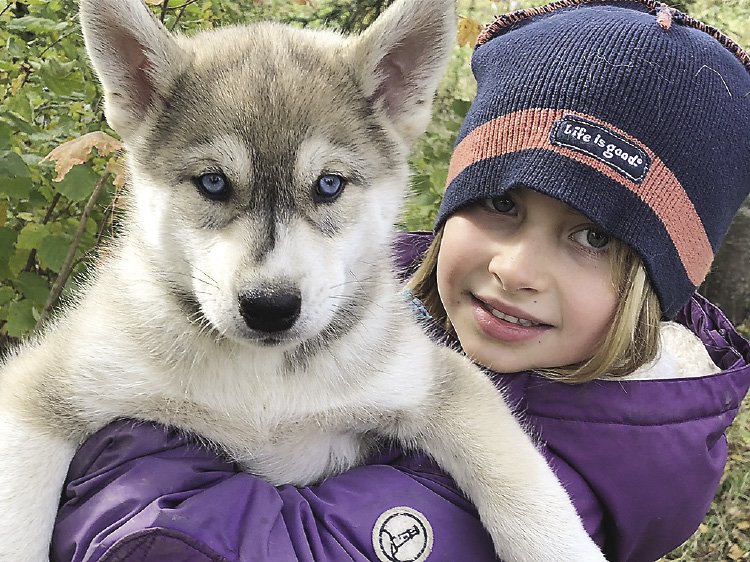 Preparing a team for a long-distance race like the Beargrease is a huge commitment both in terms of time and cost. The last several years has seen a decline in the number of mushers entering long races. Last year, only 10 mushers entered the Beargrease marathon, with six teams finishing. This year will be the first with a new course that shortens the race by about 75 miles. The hope is that the shorter distance will attract more entries.
While maintaining a kennel is hard work, groups like the Cook County Dog Mushers seek to support mushers in the area and promote the tradition of racing. The support among the community is essential to keeping the tradition alive.
"If someone needs something, we call each other," Manning says. "Keeping up the trails is a challenge, especially with recent ice. We use the same sets of trails, and working together for upkeep helps."
The association also does things like highway cleanup, participating in the former Dragon Boat Festival, and sponsoring the Gunflint Mail Run.
Even where there aren't official mushing associations, the sense of support remains strong along the various mushing communities in the Northland. In Finland, Jennifer Freking and her husband own Manitou Crossing Kennels where they keep Siberian huskies.
"I love our mushing community," she says.
Freking started working with sled dogs when she was only eight years old. "My mom had a team before I was born. When I was younger we had border collies, but they didn't want to be sled dogs and I wanted to race," she says. "When I was eight we started raising sled dogs, and I did my first race at nine." Her love of racing led her to do her first mid-distance Beargrease at 14. "I didn't come in last," she smiles.
After she met her husband, Blake Freking, the two decided to open Manitou Crossing Kennels to raise and train Siberian huskies for racing. They have an impressive track record: they've each completed the Iditarod and they finished 2nd and 3rd in the 2006 Beargrease marathon. Blake also won the 2004 Beargrease marathon, and Jennifer is a veterinarian at the Ely Veterinary Clinic; and together they have 42 dogs in training.
"My husband and I met in 1999, and have run the kennel officially since 2003. Siberian huskies are our passion. They haven't been crossed with other breeds," she says.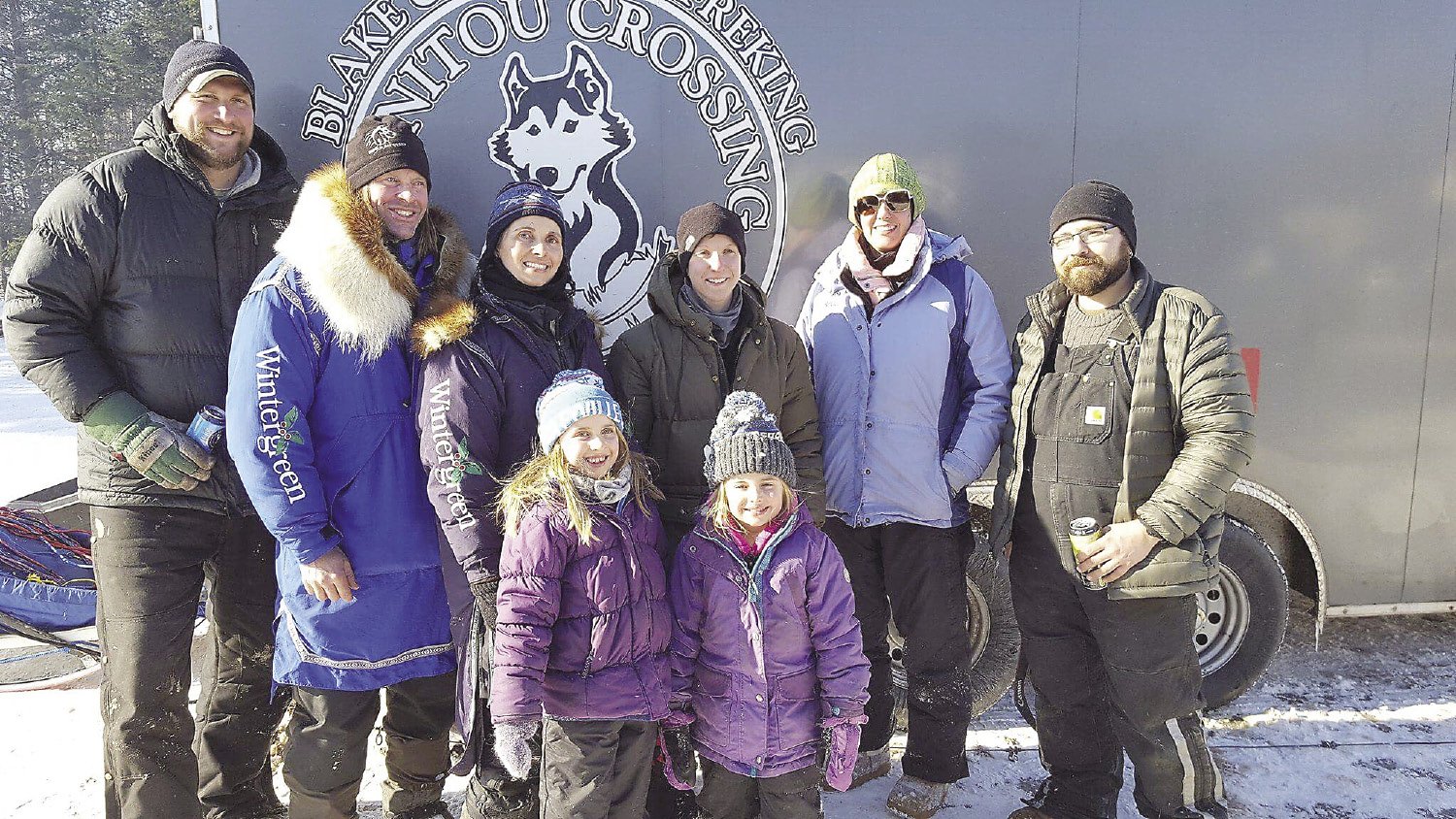 Siberian huskies, like many purebred dogs, have been bred less for working and more for looks over the recent decades. By keeping a line of working Siberians, the Frekings are helping to preserve the health and working abilities of the breed.
"It can be a disadvantage to race Siberians because they haven't always been bred for racing," said Freking. "They are one mph slower than Alaskans. But they're heartier, and great in cold weather."
Apart from racing, many sled dog owners in northern Minnesota also give tours. Such is the case in nearby Ely, where Peter McClelland operates White Wilderness. McClelland was introduced to dog sledding in college, and at White Wilderness, he seeks to share his love of dog sledding with others.
"We specialize in hands-on dog sledding trips where people learn how to handle dogs," he says. "We do shared sled trips or solo where everyone has their own team."
White Wilderness' remote location in the Superior National Forest and the chance to work with the dogs (or even camp overnight in a yurt) provides guests with an opportunity to appreciate dog sledding firsthand. It also connects people with an important aspect of the past. "Humans became humans because we work with animals," says McClelland. "If we lose this ability to work with animals we lose a part of ourselves."
Freking also says that mushing is not just a hobby but a connection to something deeper. "Some people wonder why I want to be out in the woods with dogs all day. But being out there with them is magical, almost spiritual. There's no place I'd rather be."
"The dogs will take you places you'd never imagine otherwise," says Mary Manning. "They bring you out on adventures you'd never had before."
Through their dedication and hard work, the sled dog communities of the Northland are keeping tradition alive for years to come.
For those wishing to see a race this season, the Gunflint Mail Run begins on Saturday, January 5, at Trail Center Lodge. The 2019 Beargrease races will begin on Sunday, January 27 at Billy's Bar in Duluth.
Beargrease to finish in Grand Portage
A big change is in store for the 35th annual John Beargrease Sled Dog Marathon, which begins Jan. 27. For the first time, marathon mushers will cross the finish line in Grand Portage, rather than returning to Duluth as in the past.
The new, shorter route came at the request of mushers, who cited the difficulty and expense of preparing for formerly 420-mile race. The new marathon is over 300 miles in length and remains the longest sled dog race in the Lower 48. It also remains a qualifier for Alaska's famed Iditarod, said Monica Hendrickson, who handles marketing and public relations for Beargrease.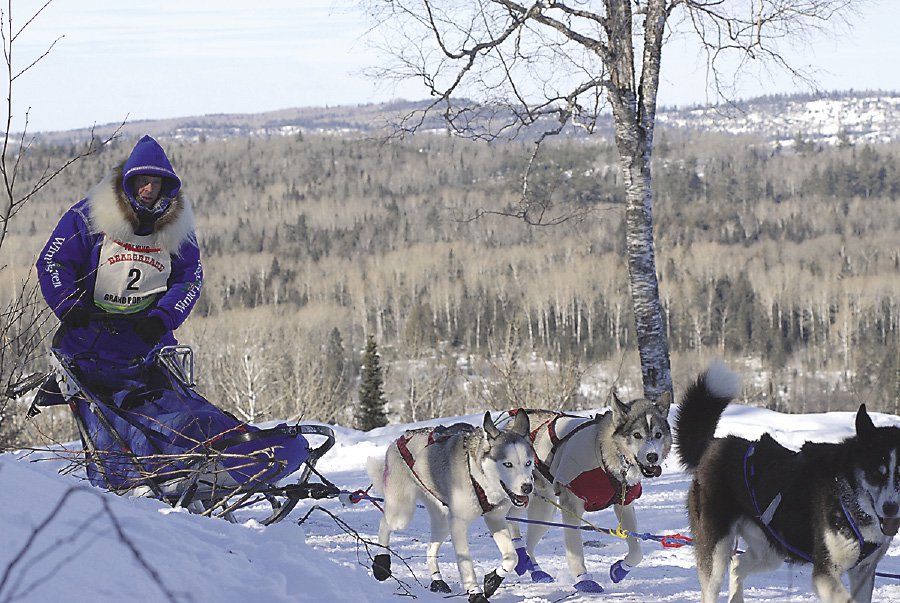 Mushers will begin the race with 12-dog hitch, rather than 14 dogs, also at the request of mushers. Due to costs, many of today's mushers keep smaller kennels of sled dogs.
Hendrickson said young women are taking up mushing. They can change the dynamic of the race, because they are lighter, allowing their teams to go faster. Veteran mushers are stepping up to mentor the newbies.
"That's been great to see," Hendrickson said.
Hendrickson said race entries were still coming in, but organizers are hopeful the shorter distance will encourage more mushers to enter the marathon. Some mushers who competed in the mid-distance race in the past are signing up for the marathon. In addition to the long race, there is the Beargrease 120 from Duluth to Lutsen and the Beargrease 40 from Duluth to Two Harbors. There is also a cub race for children.
The marathon will begin at Billy's Bar in Duluth at noon, although activities there will begin in the morning. Spectators can meet the mushers at 10 a.m. There is parking on site and shuttles will be available. No dogs are allowed. Look for details closer to race time on the Beargrease Facebook page and website.
The winning marathon teams are expected to reach the Grand Portage finish line around 3 p.m. Tuesday, depending on trail conditions, giving spectators the opportunity to watch arriving teams in daylight.
At present, Hendrickson said race organizers are seeking volunteers to man checkpoints and road crossings and perform myriad other tasks. Volunteer meetings are scheduled for Jan. 8 at the Grand Portage Log Building and the Amercinn South in Proctor. Both meetings start at 5:30 p.m. On Jan. 9 a volunteer meeting will be held at Voyageur Brewing in Grand Marais. Starting at 5 p.m.
While the race offers a purse totaling about $30,000, the chance to win cash isn't what compels mushers to enter.
"When we ask mushers why they run the Beargrease, they all say that something magical happens out on the trail," Hendrickson said.