For Thunder Bay artist Cree Stevens, art is not something that's merely visual: it's also a powerful form of communication.
From a young age, Stevens loved creating art. But it wasn't until later that she turned her passion into a full-time pursuit. Now a full-time artist, her creative journey is one that brought her closer not only to her love for art, but also to her Indigenous culture.
"My father is both Cree and Ojibwe, and my mother is of European heritage. I hadn't explored my culture very much before I became an artist, but since then I've explored it much more deeply," said Stevens.
Though she hadn't originally planned to become a visual artist, it was when she left her job at Indigenous Affairs that Stevens had the opportunity to go back to school. She enrolled in visual arts courses at Lakehead University, and through her classes—as well as teaching herself—she discovered what she was meant to do: art.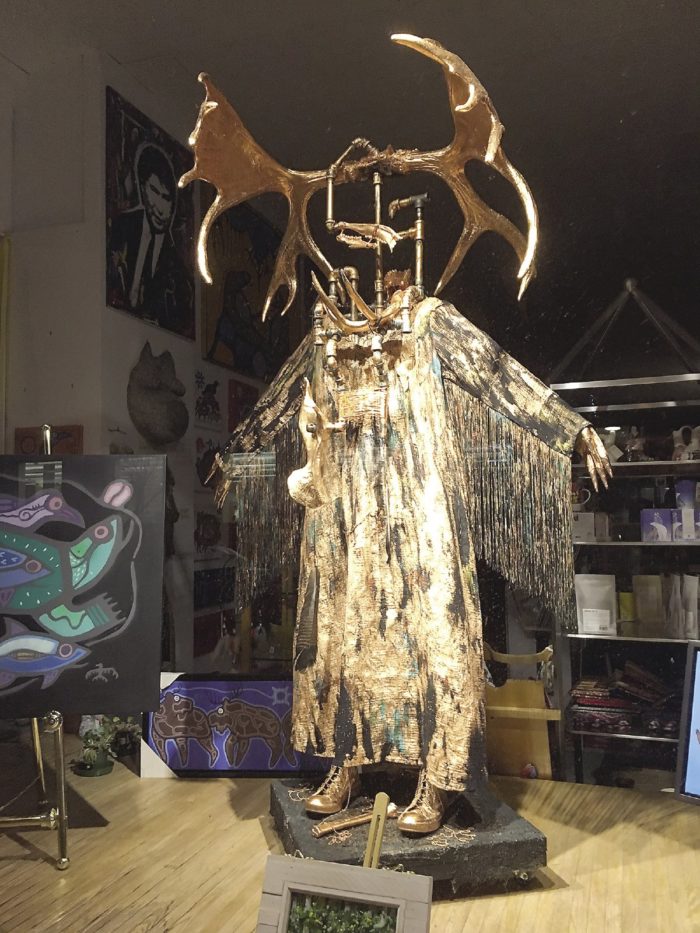 "I learned at University about creating true art and communicating through art," Stevens said. "Through my artwork I can share ideas and say what I want to say."
Stevens works with a wide range of materials and mediums, from jewelry and paintings to sculpture and commissioned art. Woven into her style are elements of Indigenous culture. Her artwork incorporates copper and birch bark, both of which are historically and practically significant to the Ojibwe, and are important elements of the Lake Superior region.
"I don't use actual birch bark in my paintings, but instead I create the look and texture of it on wood panels," she said. "They often include copper and sometimes beads."
Another art form that Stevens does is wearable art. Each year in Thunder Bay, Definitely Superior Art Gallery hosts Derelicte, a wearable art and fashion show. Around a dozen artists are hired each year to wear their creations down the runway, and Stevens has participated in three different shows. Her pieces have included Copper Woman, Raven of Copper and The One, and each includes elements of Indigenous culture and stories.
"Each year I would get an inspiration for my wearable art piece, and it often centered around transformation, which is a prominent theme in Indigenous cultures. The transformation between human, animal, nature, and spirit appears in many stories and legends, and it communicates the need to respect our surroundings and the natural world."
Stevens' wearable art pieces showcase this transformation through the blending of natural surroundings with everyday items, and using Indigenous art themes that have been prevalent through the years and making them contemporary. Her pieces have used moose antlers and copper, as well as pipes and copperized Converse shoes.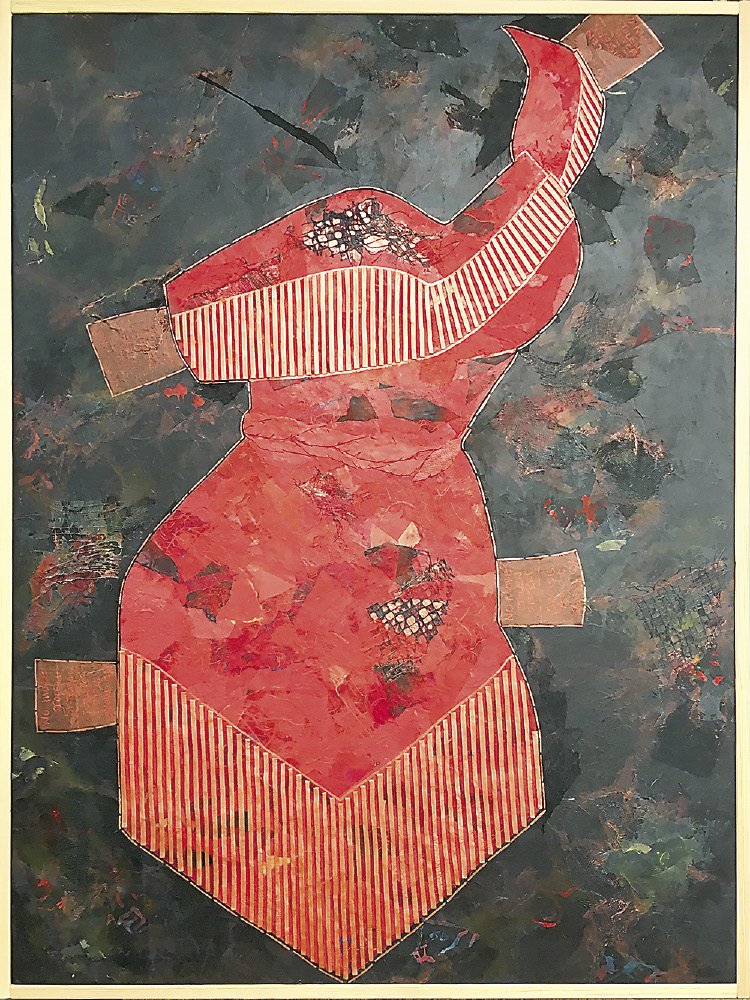 As Stevens continues in her art, she said that she wants to be more focused on the messages behind her work and what she's communicating through her pieces.
"Art is such an interesting and powerful method of communication," she said. "I love sharing about my culture and using art to communicate about topics affecting Indigenous people."
One topic that Stevens has explored is the issue of missing and murdered Indigenous women, a hugely troubling problem in both Canada and the United States. Stevens' painting of the red dress—a symbol of missing and murdered women and children—is part of a series that's centered around this issue and also incorporates one of the best-known Indigenous women: Pocahontas.
"Pocahontas was one of the first missing/murdered Indigenous women, if you really look at her story," said Stevens. "I read The True Story of Pocahontas: The Other Side of History, which was written by her people, the Mattaponi, and they claim that along with being kidnapped by the English, she was also murdered on the ship that was bringing her back to her family. Although I don't want to speak for her or her people, I think it's important to raise awareness about how misinformed people are about her life. I've completed seven large pieces for the Pocahontas series and hope to continue when time allows."
Currently, Stevens is working on setting up an Etsy shop for customers to find her work, and hopes to have a presence at the Thunder Bay Farmers Market. In addition to working more on her art, Stevens said that she hopes to travel and to get to learn more about Indigenous cultures throughout the world.
To learn more about Cree Stevens' art, visit: creestevens.com.