Whether it's recent or from your childhood, it seems everyone has a favorite Christmas or holiday memory; something special that you'll never forget. Maybe it's when you finally got that puppy you had been begging for. Or perhaps it was the warm, fuzzy feeling you got while singing Christmas carols as a child at the local nursing home. Curious, we asked a few of our writers to tell us about their favorite Christmas memories.
---
By Casey Fitchett
There I lie, under mountains of comforters and blankets, a book on my lap. Typically, no snow has fallen outside my childhood home in Chesapeake, Virginia, though the weather is always unexpectedly variable. The rare white Christmas Eve can easily be followed by (a North Shore tropical) 75 degree F. on Christmas day.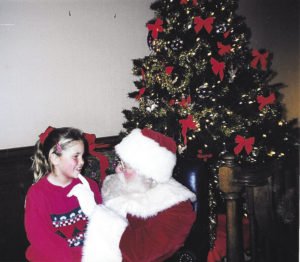 No matter the temperature outside, the atmosphere of Christmastime always lends itself to my ever-cold feet buried under layers upon layers. Custom, tradition and culture tells me Christmas is a time to be bundled, so bundle myself I do.
My mom is beside me, attentively awaiting the familiar story we both know so well. She has already done the preparation work for her sausage breakfast casserole; the last step is to bake the eggs and melt the endless amounts of cheddar cheese. The dish, like Santa Claus, is always magically done before I awake on the morning of the 25th.
"Let's not get ahead of ourselves," I think to myself. Christmas Eve is a gift unto itself, and should not be skipped over.
I take a deep breath and open to the first page. The whimsical illustrations practically jump off the page and we are both carried away. Every year since I was able to read aloud, the words came out with the same twinge of pure eagerness and anticipation.
 "Twas the night before Christmas, and all through the house…"