Snowmaggedon already hit Duluth, the chilly temps have set in along the entire North Shore, and no one is leaving home without starting their car in advance to warm up. As much as we like to ignore the bitter winter for the first month or so as the holidays approach, after they're over northern Minnesotans are all about planning for a vacation. One of the steps animal lovers need to consider when planning for their flight to sunshine is who is going to care for their beloved pets. Local business Canal Bark in Duluth just might be their answer.
Canal Bark opened just four years ago in August of 2015.
"A friend of mine and I both showed dogs and we wanted to start a business in Duluth. Luxury boarding for animals was something we noticed was a component missing here," said Andrea Schokker, owner of the company.
As the business started to grow, Canal Bark opened a second location about two years ago in the downtown Duluth area. It started as a daycare and is now their "training campus." Canal Bark offers classes including a program for puppies (like a day puppy kindergarten), overnight intensive adult dog training, and a basic once a week class.
"Most of what we see are puppies that need a good start, which is always a good idea, and older dogs that have behaviors like pulling on the leash, jumping, and not coming when called," said Schokker.
Canal Bark is currently quite the success story. On a given day, they have between 40-70 dogs at a time, split between both locations. This includes overnight lodging, classes and day lodging. Dogs aren't Canal Bark's only customers.
"We do take other animals. We've had fancy rats, a bird, hedgehogs. We don't have training for cats, but we do have lots of cat condos," said Schokker.
The cats are some of their biggest repeat customers. The cat activity room includes little cat trees and videos of birds and wildlife that they can watch. They get a fair mix of animals, but the dogs are the main focus with the training programs.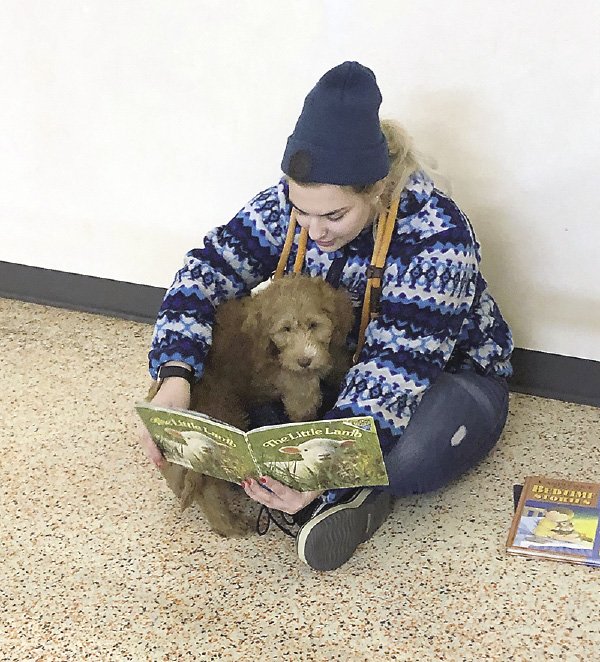 The business does some social media advertising, but a lot of their business comes from word of mouth. Their rates totally depend on the situation, which is why you won't find their rates listed on their website.
"We have a $30/night base rate, but there are additional add-ons based on size and lodging packages. We also charge by the night, not the day like other lodging facilities in the area, as it's kind of like a hotel," said Schokker.
How does someone get into that pet world?
"I was showing horses when I was younger and then I went to college and after college I switched to showing dogs. I've been showing dogs for over 25 years now," said Schokker.
Schokker's background in showing dogs focused on Norwegian elkhounds, but now she personally has two furry friends of her own at home, a pharaoh hound and a schipperke named Prada and JJ. Animals are clearly close to her heart.
"We really enjoy the clients—both the dogs and their owners," said Schokker.
Most of Canal Bark's customers are repeat customers and referrals, but they are always looking for new customers. They get a fair amount of people that come up from the Twin Cities who want to go up the Shore, both summer and winter. Often, they planned to take their dog along, but the temperature becomes too hot or too cold for the dog and day lodging is their best bet.
"We're happy to have visitors exploring the North Shore and be able to give their animals a nice vacation day as well," said Schokker.