On the North Shore, stories lend meaning to an otherwise indifferent landscape. They have the power to shape not only our understanding of the past, but also the ways in which we define the present and anticipate the future. In a word, stories matter.
Take the view from Shovel Point at Tettegouche State Park, for instance. The perspective of those lichen-painted cliffs changes depending on the narrative that they are fit into.
Is the story we tell of the cliffs and surrounding water that of the most recent ice age whose glaciers gave shape to the landscape and melted to create the greatest of the Great Lakes? Or is it of the mile wide "rafts" of lumber that were once visible on the horizon as they moved across the Big Lake to the sawmills on the South Shore? Or, perhaps, is it of the Anishinaabe and their birchbark canoes as they utilized the unpredictable waters of Lake Superior below to stay connected with one another and grow as a culture, as a community?
The stories that have dominated the narrative on the North Shore are the stories of its European settlers—the fisherman, farmers, fur traders, loggers, and miners that carved out a livelihood along the shores of Lake Superior, founding towns that continue to bear their names to this day. These histories are important in understanding the past, in understanding the culture of this beautiful place, but they are not the whole story.
The Ojibwe/Anishinaabe called the North Shore home centuries before the arrival of the first Europeans, and for Cook County resident and direct descendent of the Grand Portage Band of Ojibwe Staci Lola Drouillard, sharing the stories of her family and those of the Anishinaabe who inhabit the North Shore is at the heart of her work as a writer.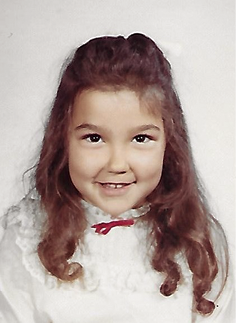 "I had always wanted [Ojibwe] history to be more widely known," says Drouillard, "and I felt like there needed to be more balance in the realm of local history around Grand Marais. When I started researching other written materials for my first book, Walking the Old Road, almost none of it was from the Anishinaabe or Indigenous perspective, it was pretty much all written by white people."
"I don't want to say that it was a lost history," continues Drouillard, "because it was remembered, and things that are remembered are not lost, but it was a history that was unknown to me until I started talking to people about it and asking them questions."
To date, Drouillard has written two books that engage with her family history and Indigenous past—Walking the Old Road: A People's History of Chippewa City and the Grand Marais Anishinaabe that was published in December of 2019, and Seven Aunts, a memoir of sorts that came out last June.
Walking the Old Road—which won the Hamlin Garland Prize in Popular History, the Northeastern Minnesota Book award for nonfiction, and was a finalist for a Minnesota Book Award—tells the story of Chippewa City, or Nishkwakwansing as it was once known, through interviews with those who remember it. There was a time when Chippewa City, once located about a mile east of downtown Grand Marais, was an Indigenous community of some 200 Anishinaabe families. However, today, all that is left from the village is the St. Francis Xavier Church.
"A lot of [Walking the Old Road] is interview and academic research based," says Drouillard, "but then, I also wrote myself into the story as a way to help people navigate through it."
"I put myself and my family story into the book as it relates to Chippewa City," continues Drouillard, "because, in a lot of ways, what I was doing was uncovering the history of my great-grandmother, Elizabeth Anakwad."
Drouillard wrote her second book—Seven Aunts, which was nominated for a 2023 Minnesota Book award for Memoir and Creative Nonfiction—over the course of a single year during the isolation of Covid, a writing experience that she describes as "intense and emotional."
"Seven Aunts began as a writing exercise about my aunt Lila," says Drouillard. "My aunt Lila, who is chapter two of the book, was instrumental in a lot of ways. As I wrote about her, I realized that I had deep connections to all seven of my 'aunties,' so I decided to make it my mission to learn more about their lives and turn it into a book."
"Writing during Covid was a weird experience," continues Drouillard, "because of the isolation, the dread, and the elements of fear and uncertainty that came with it. I wonder now if it helped me be more empathetic to the stories of my aunties that I tell in the book. But regardless, it was an intense, emotional experience to write about those women."
Drouillard was born at the Grand Marais hospital in the late 1960s, and has called Kitchibitobig, i.e. Grand Marais, home for most of her adult life. Her father is a Grand Portage Band member whose family history is rooted in the story of Chippewa City—a family history that spans generations—while her mother's family is of German descent.
"My grandmother, Elizabeth Anakwad, was born in the village of Chippewa City in 1865," says Drouillard, "back when the Anakwad family, which means 'cloud' in Ojibwe, were one of the families that made up Chippewa City."
After graduating from Cook County High in 1985, Drouillard moved to Minneapolis to pursue a degree at an "Art School," but dropped out and instead gradually worked her way to completing a bachelor's degree at the University of Minnesota Twin Cities.
"I had to work the whole time and take a lot of night classes," says Drouillard, "I didn't really have the luxury of being a full-time student, but I was able to work a job at the university so that I didn't have to pay full tuition."
Drouillard worked at the U of MN for several years for a department within the UMN medical school called "The Center of American Indian and Minority Health [CAIMH]" that, according to Drouillard, "worked with kids interested in health care fields, as well as providing resources for native medical students." The CAIMH had a sister office at UMD and Drouillard transferred there in 1999. Her time at UMD was also spent finishing up her thesis that would one day become her first book, Walking the Old Road.
"I worked on Walking the Old Road for many, many years before it became a book," says Drouillard.
"I did the very first interview with George Morrison back in 1987," continues Drouillard, "and then while working on my graduate thesis at UMD, I decided to make the Chippewa City story part of my thesis work, which is when I started doing interviews with elders and family members that had a connection to the place. I mostly finished the thesis around 2001, but then it just sort of 'sat in a tote bag along with the interview tapes' for a long, long time."
Drouillard moved back to Grand Marais in 2002, where she took a job working for the artist Betsy Bowen, first as her assistant and then as the manager of her gallery for several years. After that, Drouillard became a baker, owning and operating Lola's Bakery for 10 years.
"Baking on that scale was exhausting work," says Drouillard, "and there was nothing left for writing during those 10 years of my life. I never stopped thinking about my writing, though, or about Walking the Old Road."
"I actually solved a lot of my writing 'problems' while making carrot cake or gigantic batches of cheesecake," continues Drouillard. "After you've made a hundred batches of cheesecake you don't have to think about it much and your brain, if not your body, is very available to think about other things."
Now, with two books published and a third "children's story" entitled A Family Tree set to be released in May 2024, Drouillard works as a radio producer at WTIP Community Radio in Grand Marais, and writes the monthly column Nibi Chronicles for Great Lakes Now, a branch of Detroit Public Media.
For further information on Staci Lola Drouillard and her work as a writer, the best thing to do is to read her books.
"My story," says Drouillard, "is all in the books—writing is my best form of communication."