"You're in Michigan, right? How cold is it up there?"
It's an honest mistake, really. Midwest states that start with 'M' blend together to east coasters as much as Virginia and West Virginia do for midwesterners.
"I'm actually in Minnesota," I laugh. No matter the time of year, the next statement is usually some version of, "It's definitely colder than where you are."
I'm originally from Chesapeake, Virginia, a city of about 240,000 close to Virginia Beach in southeast Virginia. No one in my family has any connection to the North Shore of Minnesota, Lake Superior, or the middle of the country at all really. I'll explain.
Feeling young and adventurous as I sat on my bed in my fourth year college house in Charlottesville, VA, I chatted excitedly on Skype with the activities director at Lutsen Resort about my kayaking experience and my desire to spend a summer somewhere I had never been.
"I'd love to work seasonally for a few years to be able to travel and really get a little more invested in a place than just a vacation," I explained, hoping he understood what I was trying to say. "I imagine I'll try to work at a ski resort this coming winter, and continue to travel and maybe end up landing somewhere at some point."
The ski resort idea never came to fruition, and I landed sooner than I expected. That summer I spent leading guided kayak tours and hikes was over six years ago.
I was outed by everyone as a non-native Minnesotan in a few different ways; during the first summer it was my confusion about why everyone thought I was from this place called "The Range"—no, I'm from Virginia the state—and my accent (or lack thereof). In the latter years, it was my absolute lack of Twin Cities suburb geography knowledge. My life choices continued to spark curiosity and puzzled looks when I mentioned my lack of Scandinavian heritage and ties to the area.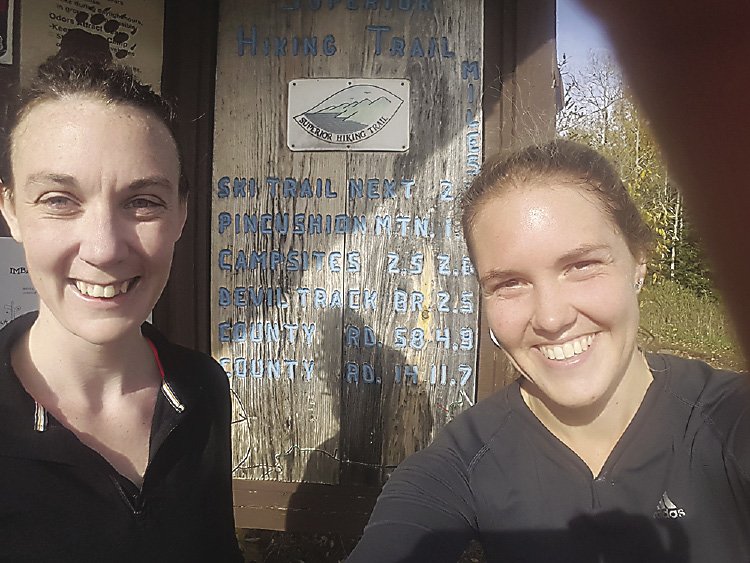 "You moved here by yourself?" (Yes.)
"How did you get here of all places?" (Like all great things, I found it on the Internet!)
"How are you adjusting to the winters?" (Not well, but I've heard about vitamin D pills, thank you.)
Jumping into a tourist industry wasn't exactly what gave me the truest sense of what it meant to be part of the North Shore community; the unexpected five subsequent years provided the real education. I was vaguely familiar with both the positive and negative stereotypes before moving to the small town of Grand Marais. When I looked beyond those preconceptions to make my own assessment, what I ultimately learned is that many people moved to and stay in this particular small community to live intentionally. To make conscious decisions and efforts to live a life of meaning, including the community and friends they keep, the food they eat, and the activities they pursue. Though not one of my original assumptions, small towns have a way of building a community that I hadn't understood before.
As is routine life for many Cook County residents, I jumped in with both feet. My typical MO was one full time job and one or two part time side gigs. While working the register at the Cook County Whole Foods Co-op, I began to match names to faces, and the names I had heard in passing presented themselves as shoppers.
As the hours of sunlight continued to wax and wane in the coming years, my northern network continued to expand. I interacted with group fitness participants during my spin classes at the Cook County YMCA, (hopefully) entertained listeners on WTIP community radio, communicated monthly with Northern Wilds readers about foreign (to me) topics like intricate Rosemaling and beloved Isle Royale, and rediscovered the softball skills of my youth during a summer playing in the community league. A connection with one of my teammates forged a friendship that eventually led to the best job I have ever had and one of the reasons I hit my stride in Cook County.
Working as the events and promotions coordinator for Voyageur Brewing Company is akin to being the cruise director for a hometown bar (think: everyone knows your name). Creating community between locals and tourists by planning events in a stunning space further demonstrated how active and involved my neighbors are. I communed with the Thursday night Canteen Club, regularly hopping from table to table to catch up about the previous week. My friends were as varied as the beers we drank; in my case fewer people around meant connections forged with many outside of my immediate peer group.
Waves of gratitude often hit me when I least expected it. One particular Thanksgiving, the trek back to Chesapeake just wasn't in the cards with my work schedule. Though I'm generally not big on tradition, I had spent the previous handful of years running a Turkey Trot race on the morning of the holiday. I began to hatch a plan that demonstrated perhaps my personal most telling anecdote of the North Shore activism and community.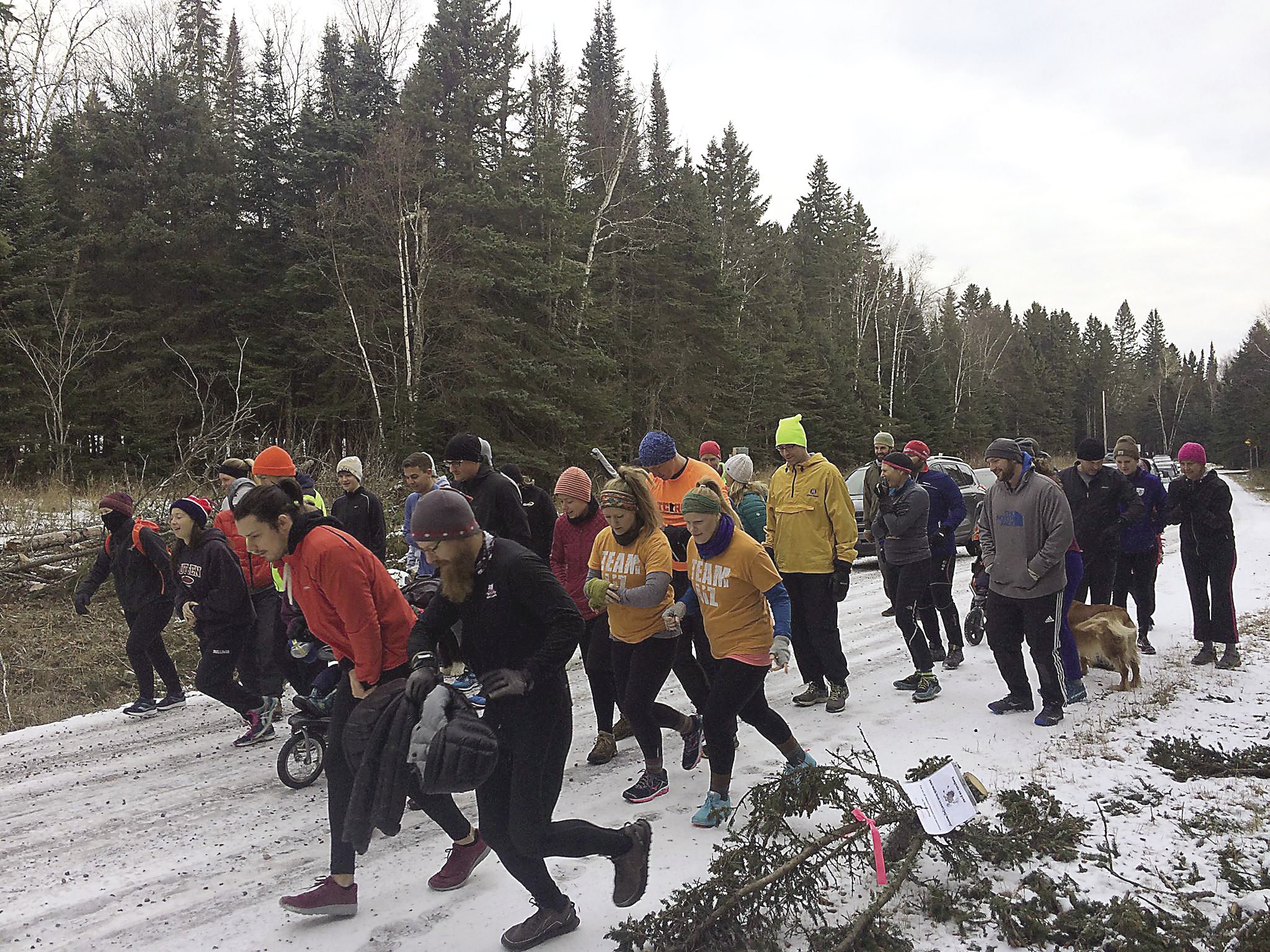 There were no advertising costs for my run, just a simple event on Facebook and word of mouth. There were no prizes promised, but also no entry fee. My best friend Marybeth and I went out the day before the "race" to pre-run the "course" and update participants as to the current status of the ice and other potential hazards on the Cascade Beach Road. I got approval from my bosses at the brewery to donate a beer token for each participant that donated an item for the Cook County Food Shelf. Just about 30 runners donated 50 items. After giving of itself to me for over five years, the Cook County community allowed me to weave a piece of my own tradition into the gravel roads of the north. Friends and I met later that evening at a church in town and shared a meal prepared by familiar volunteers—former co-workers, Co-op regulars, and brewery acquaintances.
Though I navigated the dearth of Cook County rental housing with as much grace as a dog with a peanut butter jar, I have never been without a safe place to stay. Though I didn't always have plans when I stopped into Java Moose or Voyageur Brewing, I never sat alone. Though I knew not a soul when I first parked my car at Lutsen Resort in 2012, I now have a group of people that I call friends.
This community cares about one another and puts effort into embracing togetherness. Just about the whole town shows up for the community dance recital, the focus on shopping locally means supporting your neighbors, and everyone has somewhere to go for Thanksgiving.