One of the things I love about the Northland is the myriad possibilities of new and interesting food choices. That said, there is something comforting about the consistency of tried-and-true restaurants, where you can walk into a familiar location and have a good idea of what to expect, be it ambiance or food choices.
Sometimes these "comforting" restaurants are large national (or international) chains, while others are local chains, but either way, the menu and atmosphere are consistent. Sort of like comfort food or a security blanket—you know what to expect on those days you don't feel adventurous, or you just have a hankering for something you know you love. For those reasons and more, BoomTown Woodfire, Black Woods Grill and Bar, and A&W Restaurants are my "tried and true" choices when eating out.
BoomTown Woodfire, Duluth
BoomTown is a Minnesota chain, with locations across the Iron Range. Located near the airport, on the outskirts of Duluth, BoomTown's name pays homage to the rich mining history on the Range. It is a cozy restaurant with an upscale feel, boasting a motto of "comfort food with a twist."
BoomTown smokes their brisket and chicken in house, and grills burgers, chicken, and steak over a woodfired flame, creating flavors that please even the harshest critic. Burgers range from the classic cheeseburger, to a bacon brie burger, bison, and even a Minnesota wild rice burger, served with cranberry ketchup, goat cheese, arugula, and a charred tomato, all on a pretzel bun. You can substitute sweet potato fries or their (amazing) truffle fries with your burger, if you so desire.
In addition to flame-grilled entrees, BoomTown offers a variety of tacos, salads, and pasta dishes. I'm a personal fan of the brewhouse steak salad with goat cheese instead of the bleu cheese it comes with, but I have heard great things about the yard bird sandwich and smoked brisket mac as well. For the littles in your party, BoomTown offers a kids' menu, complete with a drink and ice cream dessert.
Black Woods Grill & Bar, Proctor, Duluth, Two Harbors
Black Woods is a family-owned restaurant, with locations in Duluth, Proctor, and Two Harbors. They pride themselves on a home-cooked feel and on creating an environment in which guests feel like they are part of the family. And really, they make themselves a part of the family with their involvement in the community through fundraising programs, and "hands-on involvement with local organizations" who also prioritize giving back to the community. Black Woods prioritizes investing in the local economy by purchasing ingredients from local markets, and providing jobs that allow people to live and thrive in the area.
Their food is as idyllic as Black Woods' values. Black Woods Grill and Bar has a vast menu, including vegan and gluten-free options. They offer several meat substitutes for a hearty salad, pasta, or sandwich, as well as seasonal and holiday specials to keep the menu fresh and new. Their other staples include categories like burgers, sandwiches, steak and ribs, and comfort food. Black Woods has a kids' menu, which thoughtfully includes a gluten-free option. Black Woods' sauces are made in-house and are available to bring home.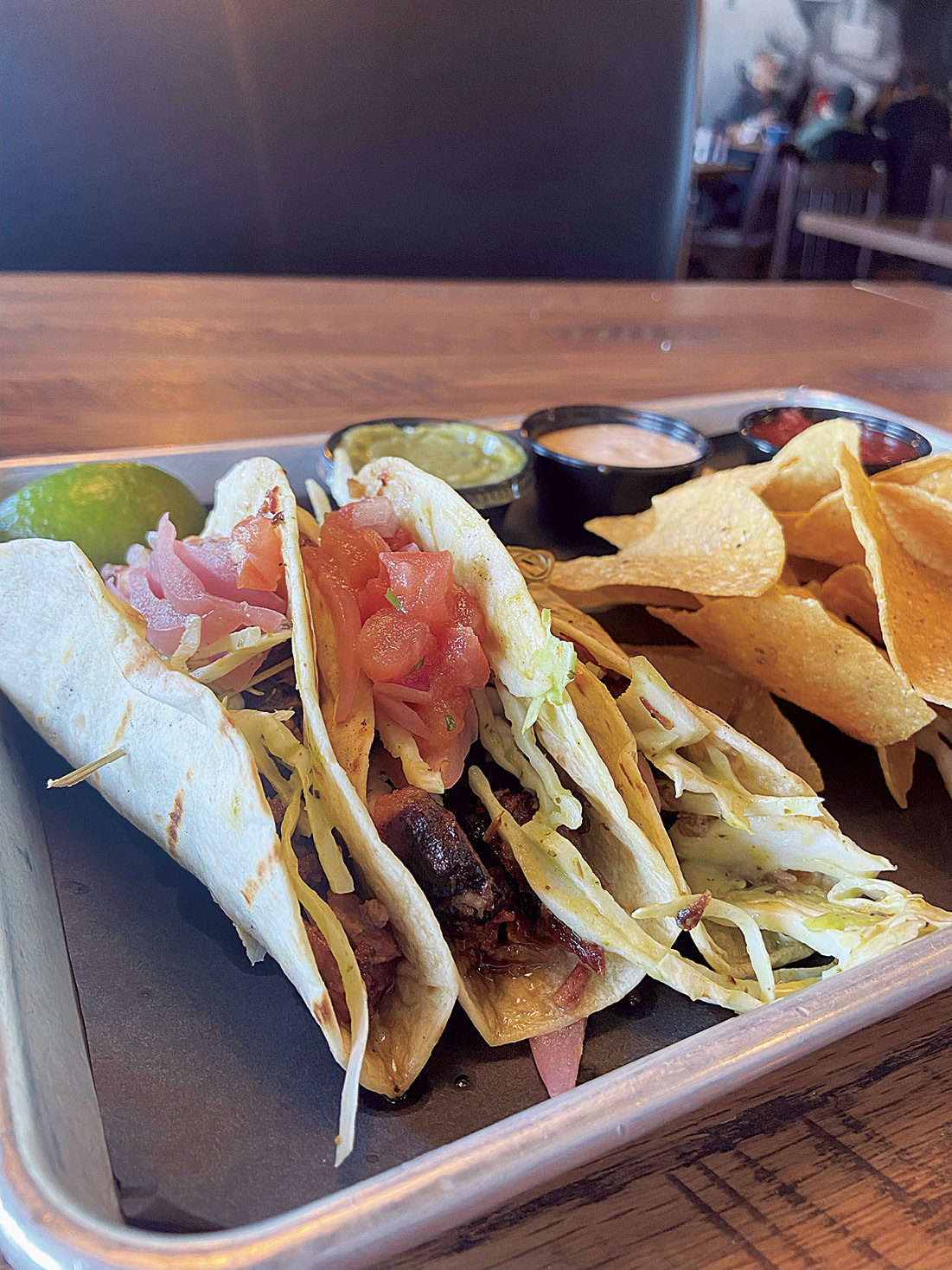 Black Woods offers catering for weddings and parties, and private dining experiences in semi-private rooms. They also deliver within 15 miles of their Duluth and Proctor locations.
A&W Restaurants, Thunder Bay
A&W has a long history in North America, dating back as early as 1919. The first A&W I went to was a drive in, and they served your ice-cold root beer in a frosted mug, which inevitably made a mess all over me and my car as it melted, but it was a fun and nostalgic experience. A&W still serves their root beer in frosted mugs, but generally not in your vehicle.
Thunder Bay has several A&W locations serving their signature beverage, as well as various sandwiches, burgers, wraps, and more. A&W has a breakfast menu including English muffin and egg sandwiches, and bacon and eggs, many of which are available all day. Their lunch and dinner menu includes various burgers, including the grandpa burger, which is three grass-fed beef patties piled high and topped with pickles, onion, ketchup, mustard, and Teen sauce.
Beyond their food, it's worth mentioning A&W's commitment to sustainability and environmental impact. In the restaurant, A&W serves food in washable containers, and for take out, they have switched to compostable packaging, moving away from single-use packaging whenever they can. A&W was the first fast food restaurant to switch to paper straws in all of their restaurants. A&W Canada's cheese all comes from Canadian cows, and they have been serving grass-fed beef since 2013.
A&W Restaurants can be found in various places around North America, and when you eat at one, you support environmental sustainability through waste and energy reduction. They also provide the opportunity for patrons to participate in fundraising for Multiple Sclerosis and Mealshare, which helps to provide meals for kids in need.
Part of the pushback against national chain restaurants and push toward shopping local is to be sure you are investing your money into your community, not the pockets of a large holding corporation overseas and to support the farmers and employees where you live, and not to simply make the rich richer. However, each of these "tried and true" restaurants is a chain of some kind, yet they prioritize the health of their customers, communities, and local economies. They are each intentional with their buying power, and actively seek to give back to the communities in which they thrive. So, when I really want to know what to expect, when I have a hankering for food I can rely on, I can choose BoomTown Woodfire, Black Woods Grill, or A&W Restaurant with a clear conscience.