In a time where AirBnBs and VRBOs are everywhere, the great northwoods have some good options, especially in the way of cabins. But nothing is quite as unique and cozy as the Northern Traincar Inn in Two Harbors.
"I was intrigued by an offer in an internet posting about sleeping in a railroad car so I called and got some information," said the TripAdvisor top poster, minn4cubs, about the Inn. "Jeff and Cyndi made us feel like part of their family from the time we checked in until we left after our two nights."
It all started in 2000 when the original owner, Linda (Bracho) Ehlenz stayed at a "Convert-A-Caboose" in Napa Valley. She loved it. Within a year she had plans to open her own inn in Two Harbors. Little known fact: the land was purchased from Betty Lessard of Betty's Pies in Two Harbors. In 2005, new owners took on the job of working with the inn. In 2008, Cyndi Ryder started at the inn. In 2010, Cyndi was hired on as the manager. She and her husband Jeff have taken on the task of running the Inn since then. Cyndi has a bachelor's degree in business management, but a majority of her work prior to the inn was volunteer projects.
"You name it and I probably volunteered for it; PTA, Heritage Days, School Board, I did a lot of it," said Cyndi.
A few years down the line, in 2013, Cyndi and Jeff purchased the property.
"We put an offer in on April Fool's Day and closed on Halloween. We like to say that the scary joke is on us," said Cyndi, chuckling.
Even joking about the tough parts of running the Inn, Cyndi and Jeff clearly care for the property.
"Room 207 is my favorite," Cyndi said. "It's the only room that is a full suite and has no common walls with other rooms."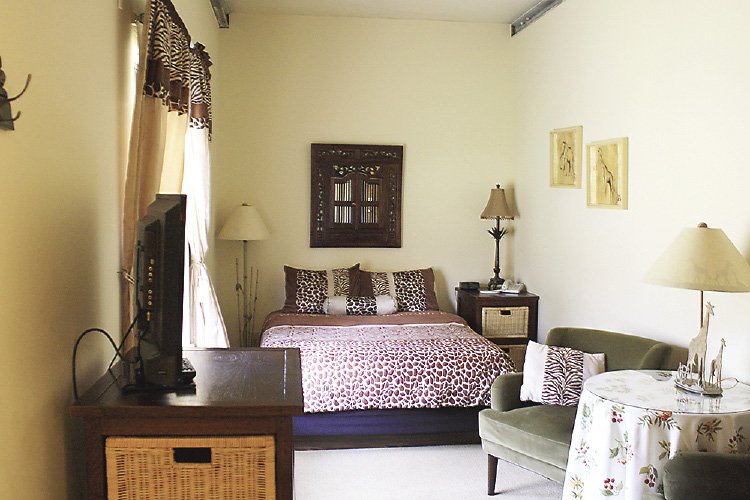 The Inn has a cozy feel, which is very apparent in the TripAdvisor reviews, the way Cyndi explains the property, and any photos. They have a lending library of games and DVDs and have campfires on the weekends for guests to enjoy.
"For Christmas, it is so great. We go all out with the train decor and we have a tree in every room," said Cyndi.
Speaking of decor, the train cars all have themes. Some of the themes include safari, Victorian, fishing, and lighthouses. Some of the rooms are suites that have more than one actual room in them. The main office building the staff fondly call the "Depot" as it looks like a train depot.
Cyndi loves meeting different people in her career as innkeeper.
"Just last week we had a family from Sweden, a week before that was a family from Switzerland, and a few weeks before that was a family from Germany," she said.
The best part of the inn itself?
"The quietness of where we are. There are a lot of trees and we're a half-mile out from the main roads. It's so peaceful here. We get that a lot from people coming through, too," said Cyndi.
To learn more, visit: northernrail.net.