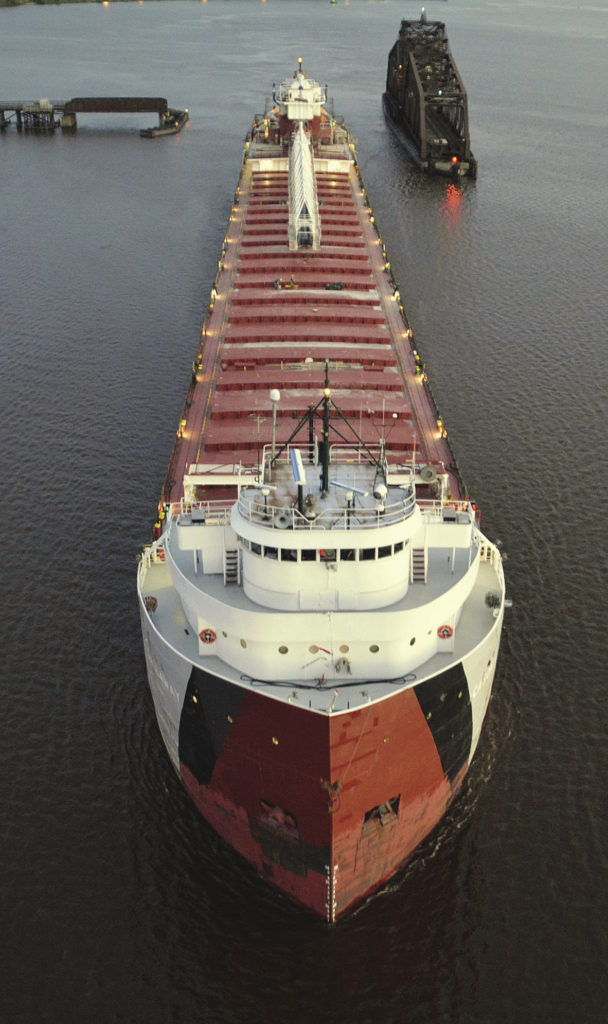 Ask Superior resident Terry White what he is wildly passionate about, and he proudly admits—he's a boat nerd. "They're pretty unique. The older ones are beautiful and the newer ones, well, they grow on you."
Lake Superior's shipping industry has captured White's attention for more than 50 years. He grew up near Fraser Shipyard in Superior and previously worked as an extra longshoreman, helping load and unload ships at port if additional help was needed. "I've seen hundreds and hundreds of ships," he said.
White is part of a unique, close-knit photographer community that will do just about anything to capture a photograph of the magnificent steel vessels slicing across the surface of the big lake. For the past three years, the retiree has studied photography, tracked ships closely, scouted locations along the North Shore, and made it a priority to chase the crafts until he snaps the perfect shot.
Often, when White arrives on location, he's not the only person there hoping to catch a captivating image. "It's a community," he said. "I've made many friends." One of White's closest friends is Duluth resident Paul Scinocca, who he met in Canal Park while they were both photographing ships. "Every time I see a ship go by, it brings me a little bit of joy," said Scinocca, whose dedication to photography dates back to the 80s.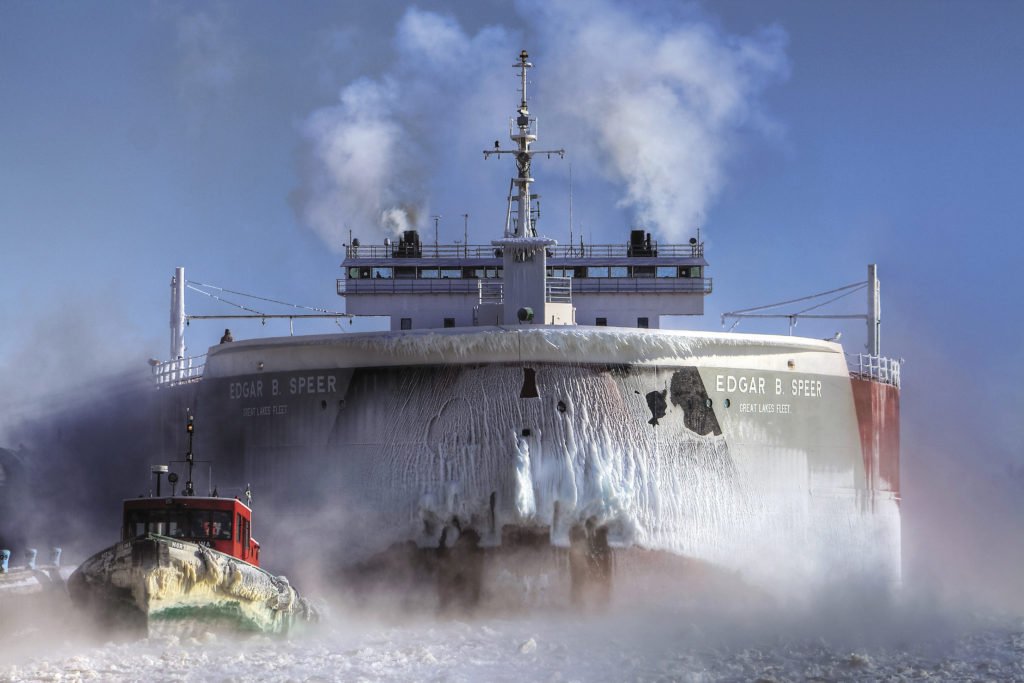 Scinocca first photographed ships to create a calendar for his uncle, who had just retired from the Great Lakes Fleet. The self-taught photographer said, "I went out, at that time, and bought a little digital camera and started taking boat pictures. It became a disease, as I call it."
Scinocca is a project manager for Hunt Electric, and in that position, he is under a lot of pressure. Both Scinocca and White say the purpose of their photography is for fun, and relaxation. "Photography is a nice way to end the day, and to relieve stress," said Scinocca. "It clears my mind." Occasionally the pair donate their photos, or sell them to the Duluth Seaway Port Authority, in addition to business and residential customers.
To further pursue their passions, White and Scinocca started a closed Facebook group called "Great Lakes Shipping Channel" about one year ago. Members, who White calls "boat nerds," need approval to join. Since its conception, the group has gained more than 4,500 members who've posted more than 14,500 pictures. There's one rule to the group: people are only allowed to post current Great Lakes shipping traffic.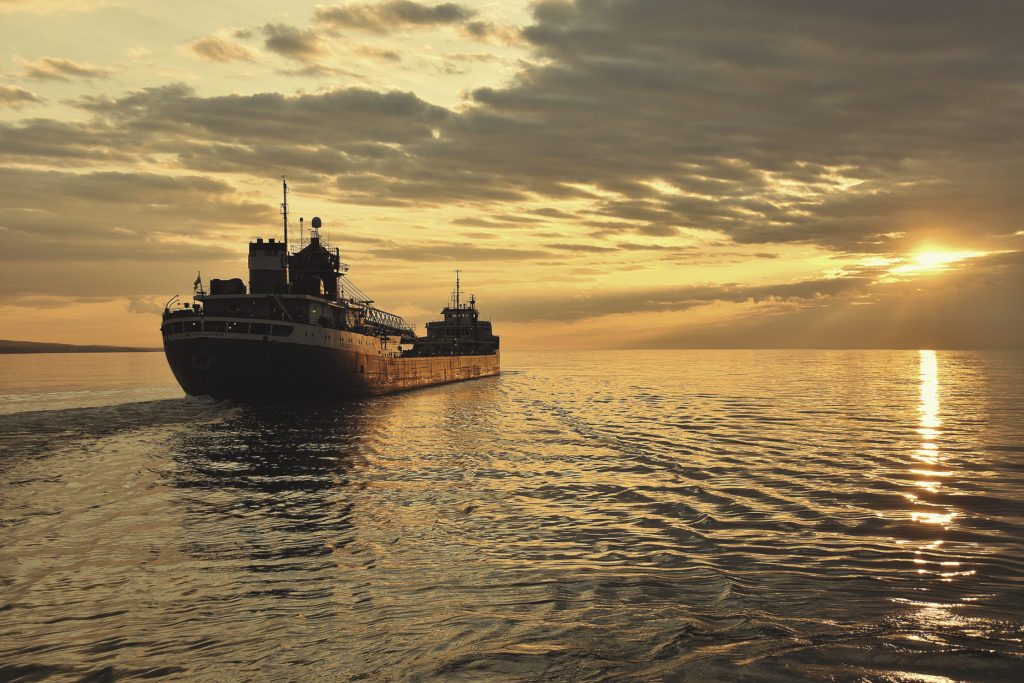 Often, people post comments in the group, saying that the current images provide them relief, knowing their family and friends who work on the ships are at port, and safe. "They can track their loved ones on the ships, through all the other people who contribute photographs," said Scinocca.
Travis Chadwick is another person with a passion for photographing the shipping industry. He received his first digital camera at age 12, and dedicated himself fully to the hobby in his 20s. He attended a digital photography crash course a few years ago, and then taught himself through trial and error.
About seven years ago, in the winter, Chadwick dropped off his daughter at preschool. While driving over a bridge, he became enchanted by the ships moving through the "sea smoke;" the steam created when cold air moves over warm water. "With all the sea smoke coming off of [the ships], it looks like a big, breathing beast," said Chadwick. That day, it was less than 30° F. Chadwick, with no winter gear, was captivated. He stood outside and snapped photographs for a long time. "I was really numb afterwards."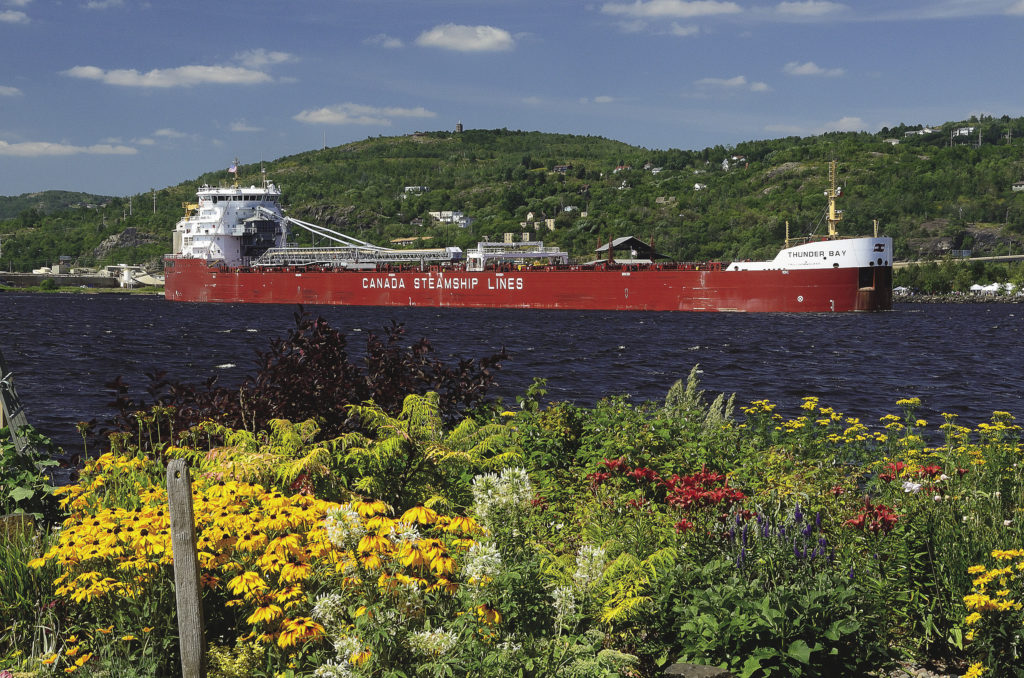 The Charter NEX Films extrusion technician became hooked. "I am just fascinated by them. For me, it's moving history," said the Superior resident. While White and Scinocca plan their days around shipping traffic, Chadwick is more of an opportunistic shooter. He heads to the docks if he has a free moment. As an introvert, Chadwick said photography is his outlet. "That way, I can express myself without having to use words," he said.
Chadwick, Sinocca, and White have all sold photographs to Adele Yorde, the Public Relations Director for the Duluth Seaway Port Authority. She publishes them in the North Star Port Magazine.
The harbor has been active for more than a century and its 19-mile waterfront spans two cities. Yorde said the photography of White, Scinocca, Chadwick and others helps revive a lost connection between people who live in the Twin Ports and the shipping industry. "Previously, most residents could say a neighbor or family member worked for the industry," she said. With new technology, "the sheer number of people working [on the ships] are less, so there are less direct connections."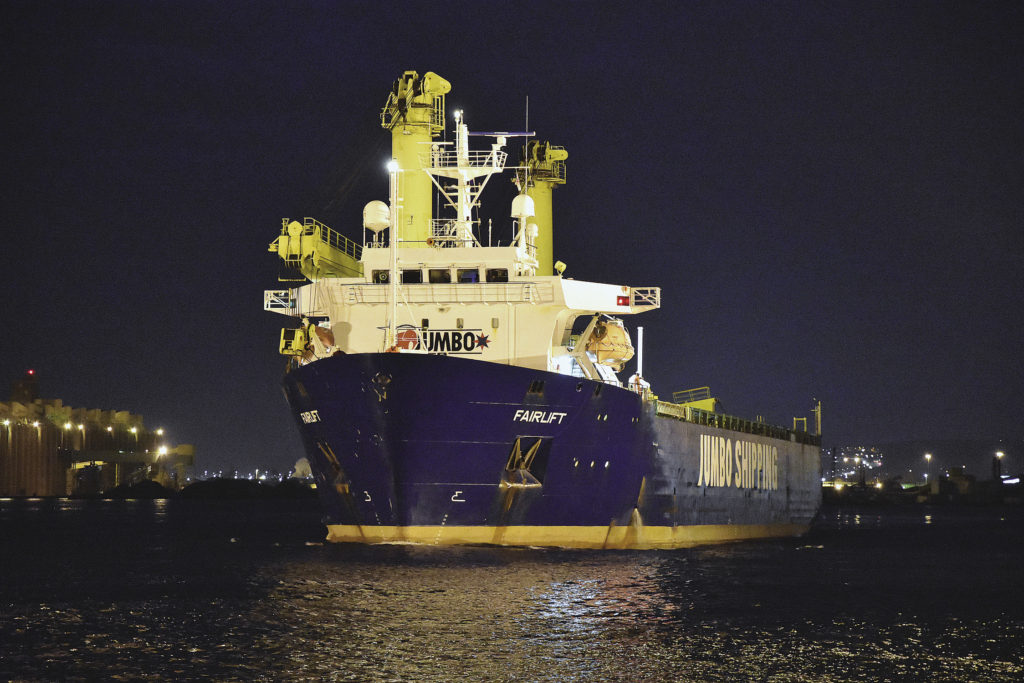 Yorde said the rise of the Marine Traffic app is helping photographers plan the perfect shot. It shows when a ship is within 10 nautical miles of the port. "So many [people] are armed with iPhones, GoPros and drones. We receive all kinds of really neat shots that weren't available even one decade ago," said Yorde.
In Yorde's opinion, people are passionate for the port because it's incredibly visible. "From every vantage point you can see the harbor," said Yorde, who said in contrast, the harbors in most other communities are hidden. "People from Duluth and Superior gravitate toward the images because that's their city." Yorde said the historic images at the Lake Superior Maritime Visitor Center, and in the archives at the University of Wisconsin-Superior library, are a popular resource for photographers who seek a deeper connection and understanding of the ports.
To view more of their photographs, or to join the Boat Nerds movement, visit:
Snapping the Perfect Picture
All the photographers shared tips for capturing the perfect shot. White said his special locations are the Park Point side of the canal, the old interstate bridge near the John A. Blatnik Bridge, and a few other spots that he's talked his way into. Chadwick visits the Two Harbors ports and other spots along the North Shore. He is also planning a trip to the Soo Locks, between the Upper Peninsula of Michigan and Ontario. It's a set of parallel locks that enables ships to travel between Lake Superior and the lower Great Lakes, and a major destination for boat nerds.
In regards to taking the best photograph, Scinocca says, "I always seek the money shot." Before he shoots, he pictures the perfect shot in his head, lines it up, and simply shoots. At times, he walks away from a location having only taken between four and 40 pictures. That's no small feat, since digital cameras make it easy to snap hundreds of photographs in minutes.
Scinocca uses a Nikon D7200 camera and has stuck with the brand since day one. "They have very good lenses, are solid machines and I've had very few problems with them." Chadwick prefers the Cannon EOS Rebel T2i, which Chadwick said is a solid camera at a lower price point.