Faced with a growing number of people in need following a regional recession in 1973, a coalition of ten congregations in Duluth's Central Hillside neighborhood decided to pool resources and join together in an effort to better provide aid and support to struggling individuals and families within the Duluth area. This coalition of congregations was the beginning of CHUM as it exists today; an organization comprising of 40 member congregations that now serves more then 8,000 low-income community members annually across St. Louis County and the surrounding area.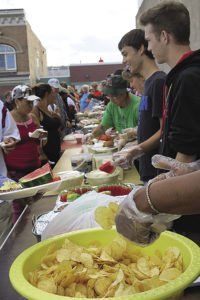 Based out of Duluth, CHUM works hard to not only provide the basic necessities of living, such as food and shelter, to those in need, but to also, "foster stable lives and organize for a just and compassionate community," as stated in their mission statement. This dedication to go above and beyond can be seen in the wide range of services provided by the organization. CHUM has the largest network of food shelves in the region (providing 7,074 5-day food packages to around 7 percent of Duluth's population in 2015), an emergency shelter program that served nearly 1,000 people last year alone, and an affordable housing complex, the Steven O'Neil apartments, that provides 44 units of permanent supportive housing for families with children who have experienced long-term homelessness. CHUM is also active in its outreach and advocacy efforts, as is stated on their website, to "encourage policy makers to respond better to the needs of low- and no- income people, particularly those who are experiencing homelessness or hunger, or who experience racial inequity."
The policy changes and general awareness advocated by CHUM ranges from policies concerning the shortage of affordable housing within the region, to the issue that many low- to no- income individual's face when trying to access proper medical care. It is incredible just how much all of the great people at CHUM do for our community, because, to use the executive director of CHUM Lee Stuart's own words, "we all do better when we ALL do better."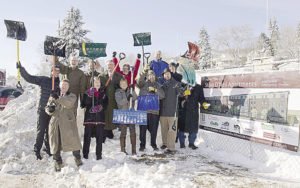 If you're interested in getting involved with or contributing to all of the excellent work that goes on at CHUM, a good place to start is by visiting their website at www.chumduluth.org, where numerous volunteer opportunities are listed. They also have a detailed "2016 Holiday Wish List," with items you can donate. According to Stuart, CHUM is always looking for volunteers to help run its food shelves, serve meals, and help out at special events, such as the annual Rhubarb Festival in June. They also accept donations, both monetary and in the form of specific items.