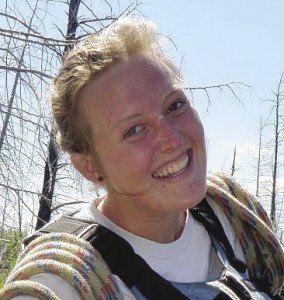 Gunflint Trail—On May 29, four women will push off from Wilderness Canoe Base (WCB) on Seagull Lake and set off on a wilderness journey. Their destination is York Factory, Manitoba, on the shores of Hudsons Bay, 1,239 miles and approximately 75 days away.
The trip is called Journey 4 Renewal and is a fundraiser for WCB's RENEWAL Campaign, a three-year effort to raise $1.2 million to complete the transfer of ownership of the camp to Lake Wapogasset Lutheran Bible Camp from Plymouth Christian Youth Center. The women hope to raise $50,000, which will be matched dollar for dollar by a various generous friend of WCB.
Tessa Larson, Chelsea Froemke, Steph Branchaud and Whitney Vogel all know one another and are former staff of WCB, yet they have never been together at the same time. All four are experienced paddlers.
"We're all former wilderness guides, but we've never done anything like this," said Larson.
Their route will follow the Minnesota border lakes westward, including Lac LaCroix and Rainy Lake, then along the Rainy River to Lake of the Woods. At that point, they'll turn north, crossing Lake of the Woods to the Ontario community of Kenora. From there, they'll follow the Winnipeg River system to Lake Winnipeg. Traversing the eastern shore of the Lake to Norway House, they will follow river systems to God's Lake. Then they'll paddle God's River and Hayes River to York Factory. They plan to return to the Gunflint Trail in time for WCB's 60th anniversary celebration in August.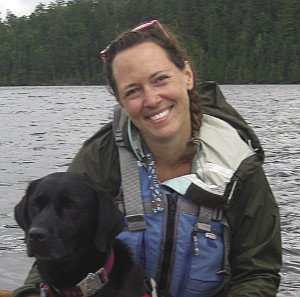 Larson said they've received "amazing support" for the adventure, both at home and from places they will visit along the way. Sawbill Canoe Outfitters is providing the canoes and a tent for the journey. Sanborne Canoe Company is providing custom-made lightweight paddles. While they will have limited access to the Internet, the group plans to post updates to a blog as they travel. Look for updates in upcoming issues of Northern Wilds.
Larson says she is presently consumed with planning for the trip, but is looking forward to the daily rhythm of spending extended time in the wilderness.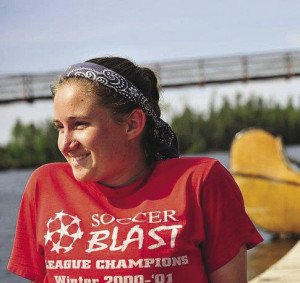 "We want to try to raise an awareness of Wilderness Canoe Base and how it has been a formative part of our lives," she said. "We want to show other women that they can do this, too."
You can find more information about the trip at www.journey4renewal.org.