Open the Duluth Parks and Recreation program catalog online, and get ready for a shock: Ice Fishing 101? Ninja Skills? Painting in the Parks? The city's range of program offerings is extensive, and they're all yours to explore.
There are over 150 public programs offered by Duluth Parks and Recreation over the course of the year, many of them free. The city's programming had 22,500 participants in 2022, and events varied from Women Hike Duluth to tabletop role playing programs for kids and adults.
Alicia Watts, assistant manager of Duluth Parks and Recreation, says all of these diverse programs have one thing in common: "Our goal is to break down barriers and give people access to different programs." To that end, the Parks and Recreation department offers a fee assistance policy. The fee assistance is up to $300 per participant for qualifying programs, such as city summer camps outdoors. For Watts, "The policy is really generous. It's meant for people to be able to try new things and enjoy our programs."
Watts credits Duluth Mayor Emily Larson with having the vision to make parks programming low cost and low barrier. According to Watts, "Back in 2018, the mayor wanted to increase programming within the community." Watts was hired in 2018, and was able to add two additional recreation specialists in 2019 to increase programming. Today, Watts has a staff of five full-time rec specialists.
"Everyone recognizes that parks are good for quality of life," says Watts. To get people more involved in their public green spaces, the city uses a cost recovery model for its programming.
"It's a city council approved cost recovery model, but the 'community benefit programs' are no cost recovery. The idea is we have these programs for people to be able to learn and build relationships with others," says Watts.
Learning is one of the key tenets of all Duluth Parks and Recreation programming. Watts explains it by saying, "We're here to help people break down that barrier, learn that new skill, and ask 'where can I go and do this?' Then we introduce people to those places."
One example is the Parks and Rec's partnership with the Duluth-Superior Sailing Association to teach beginning sailing. The Parks and Rec department offers the intro to sailing classes, but the Sailing Association provides the instructors. The classes have been well attended.
"Yes, you can go to the Sailing Association and just go sailing with them, but sometimes people are a little uneasy about just showing up from scratch," explains Watts. "We had their instructors, whom we contracted, and we had them do the program. People got that intro of what the Duluth Sailing Association does, and then they can go back and be more involved."
Duluth's huge parks system is intimidating. According to the city's Parks Master Plan, there are 169 parks in Duluth. There are a number of sports groups in the city, such as DXC (Duluth Cross-Country Ski Club), or COGGS (Cyclists of Gitchee Gumee Shores), with their own programming, but these groups can be intimidating to access for newcomers, thus enter the Parks and Rec department.
"We work with the city's established groups who are very successful. We're here to help people get started. If you're new to the community and don't know anyone, then joining a club like that may feel intimidating," says Watts. "We're here for the people who feel 'I'm not there yet.'"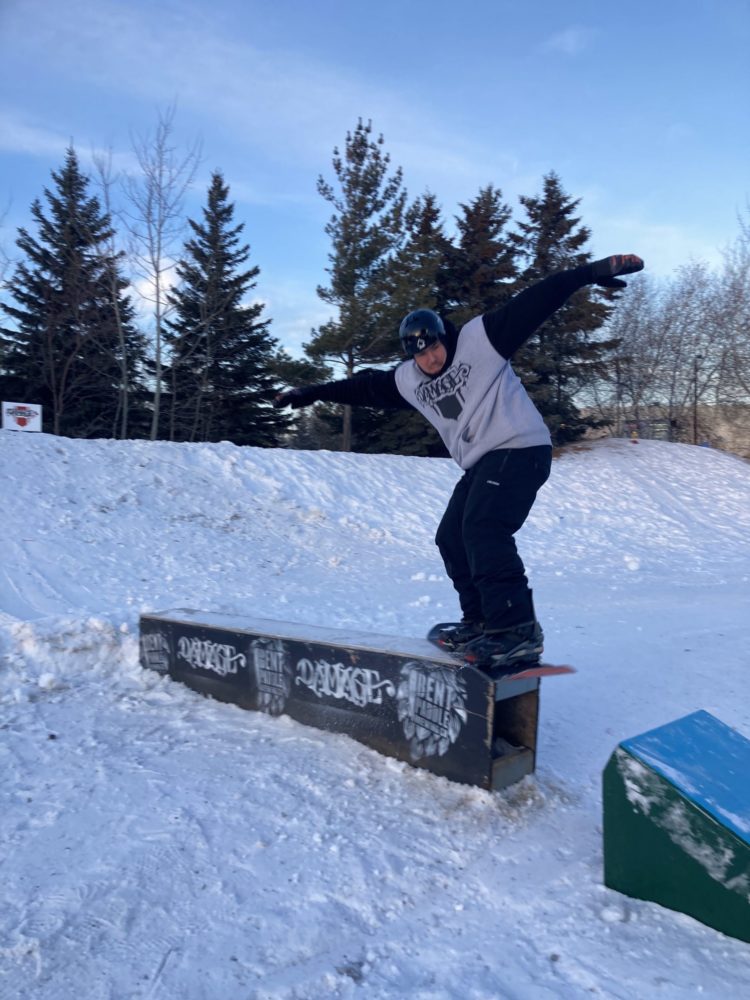 One of the department's signature events is the Cold Front celebration of winter cold and outdoor fun. That's right—the Parks and Rec department takes on Duluth's wicked winter weather, and wins. The large-scale event, which takes place in Bayfront Park every February, offers a variety of introductory outdoor snow and ice activities for city residents and visitors.
Duluth Parks and Recreation and Parks Maintenance staff put in a tremendous amount of prep work developing a luge run, backyard curling, a groomed cross-country ski track, a fat biking course, and quinzhee building at Bayfront. The event has a DJ, outdoor fires, tractor rides, a skating rink, a snowshoe kickball field, and dog sledding. Everything is free to all. This is the Duluth approach to parks programming—make it accessible and give people the chance to try new things.
Duluth resident Lizzy Luoma came to Cold Front last month with her husband and two sons. While her older son did incredible tricks at the snowboard demo sponsored by Damage Boardshop, Luoma got to check out the fat bike demos offered by Continental Ski and Bike.
"It was beautifully put together," says Luoma. "They had a huge variety of activities for everybody. They had kick sleds and I got to take a fat bike ride. They really included the community, and it was a great place to meet up with friends."
The partnerships between Duluth Parks and Recreation and city businesses offering free gear demos help make Cold Front a huge winter success. The Parks and Rec's above-mentioned cooperation with community sports organizations promotes growth in skills and awareness. But the city's cooperation with local institutions doesn't end there. The Parks also cooperate with local colleges, like the University of Minnesota-Duluth. Watts sees these partnerships as yet another way to get people going in new activities.
"UMD and the city partner for an outdoor education day. Students who are in the outdoor ed program come and teach at one of our parks, and the city helps transport youth-serving agency kids to the park to rotate through and do different outdoor ed topics," says Watts. "We find ways that we can work together and share equipment. We want to be able to utilize expertise and resources from others in ways that we can serve everyone."
This all-inclusive approach is something Watts takes pride in, and other parks associations around the state of Minnesota—and the country—are noticing.
Duluth Parks and Rec started offering "Sled Sheds" in five different locations across the city a couple years ago—people can just show up and borrow a sled for some quick fun runs while they're taking a walk in the park. No questions asked, no sign ups, no forms. Just return the sled on the honors system. The sheds have been so successful, Watts has been inundated by copy-cats.
"I've had so many calls from other agencies in the Metro, or even out of state, asking us 'How did you do that? Tell me all about that. We want to do that in our community,'" says Watts.
There are plenty of programming options to choose from in Duluth city parks, never mind the 48km of groomed city cross-country ski trails, the lift-served alpine skiing at Chester Park, the city golf course, or the mountain bike and hiking trails that can last a person a lifetime.
Looking ahead, May 13 is Parks Day in Duluth, so go take advantage of life-changing programming. To see a full list of offerings, go online (duluthmn.gov/parks) and check the Programs and Events page, where a constantly updated catalog is available.