Back in April, my 5-year-old and I were walking through Target and he asked me, "Mom, when is it going to be summer?" It was a particularly foggy, rainy and windy day, and I, myself, was wishing for just a little bit of sunshine, but knowing the unpredictability of Minnesota springtime, especially this one, I told him "Two months." Well, we made it. Is it summer yet?
Summers mean a lot of things to a lot of people: weddings, family reunions, fishing trips and graduation parties, to name a few. And what would a get-together be without food? The late travel documentarian and chef Anthony Bourdain once said, "I think food, culture, people and landscape are all absolutely inseparable." I agree.
If you're the ambitious type, you may cater your own event, but sometimes it's nice to sit back and "be a guest at your own party," like Molly Dollar, owner of Red Swan Catering likes to say. In that case, I have a couple of North Shore businesses to share with you that can ease the pressure to dish up a perfect spread for your event this year.
Red Swan Catering, Duluth
Red Swan Catering is located between Duluth and Two Harbors at the McQuade Harbor. Owner Molly Dollar sat down with me and that inquisitive 5-year-old one morning, and shared her passion for the business she has run for more than 40 years. Dollar's experience in catering and large-scale cooking goes back to her teenage years, working with 4-H at the Minnesota State Fair, but she has been operating Red Swan Catering since the 1980s.
Dollar likes to think of Red Swan Catering as a "one stop shop" for whatever party you have in mind. When I asked her what she wanted the world to know about her business, Dollar shared how important it is to her to provide a stress-free environment for her customers. She values open communication, and works to understand the vision of any potential customer so she can provide them with the best service.
Red Swan provides both on-site and off-site catering services for a host of events, from business in-service trainings to annual fundraiser, banquets, weddings, celebrations of life, birthday parties and more. They have lovely spaces for small groups, as well as more open and formal spaces for larger gatherings.
Dollar really strives to be a "one stop shop," providing as much or as little help in the way of decoration as you want. They have linens and table decorations available for use to make the space your own, as well as menu options for all occasions. There are hors d'oeuvres, formal dinners, salads, sandwich lunches, and even a chocolate fountain. In addition to their sample menus, Dollar is happy to try to modify family favorites to suit a bulk crowd.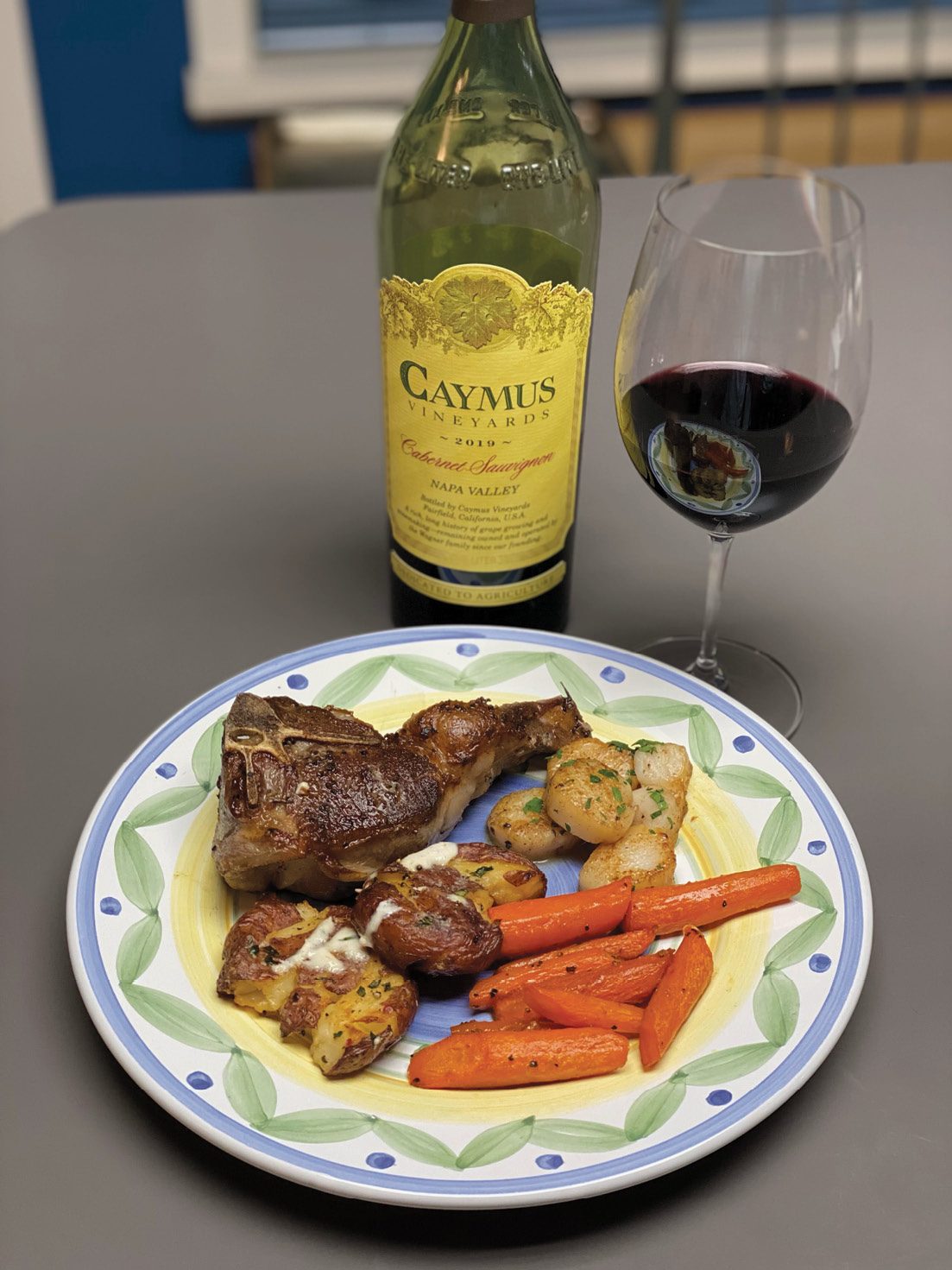 In addition to providing on-site services, Red Swan Catering is happy to provide offsite catering. Their typical service area is within two to three hours of Duluth, including Bemidji, Grand Rapids, Grand Marais, Solon Springs, and they have even traveled as far as Missouri.
Truly, Red Swan Catering is passionate about what they do. Dollar told me, "I have the best job in the world, I just party!" And I could tell she meant it.
Dinners by Deb, Ely
Deb Campbell in Ely has a slightly different model of service if you're looking to get out of cooking for an event, for a weekend, or just for the heck of it. Campbell operates Dinners by Deb, a personal chef service. If you're like me, you probably aren't exactly sure what that means. In short, you provide the kitchen and Campbell provides the dinner.
Here's how it works: you give Campbell a call and talk over the menu. Once you select the menu, Campbell will come to your space and look over the cooking space so she can confirm any cooking utensils she may need to bring with her. Then, Campbell does the rest! She does the grocery shopping, prepping, provides servers, and perhaps the most important thing…the cleanup. All you have to do come game day is relax and enjoy yourself.
When it comes to menu items, I have to say, Campbell has done it all. Imported lobster? Check. Custom drinks? Yep. How about a 3×6-foot charcuterie board? She has done that too. Truly, Cambell is an artist.
Because she tends to work on a smaller scale, Campbell can easily work within your dietary needs, with family recipes, or alternatively, can provide you with menu suggestions that meet your needs. Campbell strives to create a personalized and stress-free experience for her customers. She has done a variety of events, from being a personal chef for a group of fishermen to cooking for retirement parties to just plain dinner.
When we talked, she said the best way to get ahold of her is by calling her at 218-235-0155. Campbell is "your personal cook for family, friends and any occasion in your home." If you live or are vacationing near Ely and need a personal chef, I hope you'll give Campbell a call.
I do enjoy cooking, but sometimes it's nice to simply show up and know that the food (and cleanup) is handled. If we have learned anything over the past two years, it's that life is precious. People are precious, and the time we have with them should be spent wisely. If cooking for a family get-together is a labor of love and brings you joy, by all means cook. However, if that piece doesn't bring joy, know that there are wonderful options available. Both Red Swan Catering and Dinners by Deb are run by women who believe in service and in coming alongside their customers to facilitate events that create beautiful memories. In the end, the memories are what we are left with. Or, as Anthony Bourdain said, "Food may not be the answer to world peace, but it's a start."