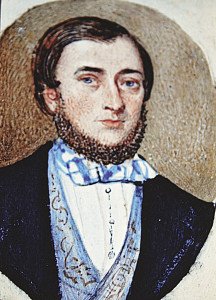 In Canada's High Arctic, on the barren rocky Beechey Island, there are weather­-bleached wooden markers on the graves of three British seamen who died in early 1846: John Hartnell (1820-1846), John Torrington (1825-1846) and William Braine (1814-1846). They were part of the 129 crew members of the ill-fated Franklin Expedition that sailed from England in May, 1845 on two ships, the HMS Erebus and Terror. Their mission was to search for the Northwest Passage, the fabled Arctic Sea link between the Atlantic and Pacific Oceans. But the ships became icebound and were abandoned. The men perished and the disappearance of the two ships became one of the greatest mysteries of the polar sea.
It was 140 years later, in 1986, that anthropologist Dr. Owen Beattie and his team went to Beechey Island to exhume and do autopsies on two of the frozen men (it was Beattie's second trip). His team included a great-great nephew of Hartnell, Thunder Bay's Dr. Brian Spenceley, a Professor Emeritus of Physics at Lakehead University, who became the expedition's photographer. His presence resulted in a rare moment in history, when a living person comes face-to-face with a relative who has been dead for 140 years.
The Franklin Expedition, commanded by the 59-year-old veteran Arctic explorer Sir John Franklin (1786-1847), was the largest maritime expedition ever sent by the British Admiralty to search for the Passage. Both the Terror and Erebus were state-of-the-art 105-foot polar sea vessels, that had been on voyages to the both the Antarctic and Arctic. Both ships had reinforced hulls, auxiliary steam engines and supplies for three years.
When no word was received from Franklin for a couple of years, more than 30 government and private search expeditions were launched between 1848 and 1859. In 1851, the Beechey Island gravesites were discovered, indicating the three had died while Franklin and his men had wintered there during 1845-46. In 1859, a note was discovered in a stone cairn on King William Island indicating that 22 men had died (including Franklin on June 11, 1847), the two ships had been abandoned April 25, 1848 and the remaining men planned to head south to a Hudson Bay Company fur-trading post 600 miles away (they never made it).
Fast forward to 1986 when British-born Spenceley landed by plane on the 2.5 km-wide Beechey Island, just south of Devon Island in Nunavut. Growing up in England, he heard vague references to a family connection to the Franklin Expedition, but he first learned it was his great-great uncle when he got a telephone call from his sister in Virginia after Beattie's initial 1984 expedition.
"She had read and learned from a magazine about the three Arctic gravesites and the names, including John Hartnell, and made the connection," Spenceley said.
Spenceley's great-great uncle Thomas Hartnell—the brother of John—was also on the Franklin expedition, but his body has never been found.
Beattie was planning a second trip to Beechey Island when he happened to be at Lakehead University and talked to Spenceley.
"We had a 10-minute walk at the Valhalla Inn and easily came to terms for me to be part of the expedition. I was an academic who had done forensics work, was a relative of Hartnell and a photographer. It all fit … and I wanted to see the Arctic," recalled Spenceley.
Though there wasn't a lot of initial emotion or recognition seeing his long-dead great-great uncle, he did notice the long nose.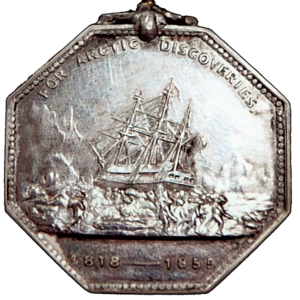 "We're a family of long nose people, including my grandmother and her sisters," said Spenceley.
And he wondered about his great-great uncle, "What on earth he would have thought today?" said Spenceley. "He arrived by steamship, we flew in on an airplane and brought a portable X-ray machine that used a generator run on gasoline. There had been 140 years of development since he died on Jan. 4, 1846."
Returning Hartnell to the permafrost grave was emotional for Spenceley. "We had him out for a couple of days and I felt I had got to know him. When it was time to put him back in the permafrost, I felt an overall sadness. He had come back from the grave and now was going back again."
When asked what stands out in his memory about his trip to the high Arctic and 'meeting' his relative, he replied, "I'm astonished that I was there."
As for the two missing Franklin ships, Parks Canada led a four-vessel flotilla to search for the Franklin Expedition in 2014—the sixth expedition since 2008 and the largest since the 1850s—and in early September, located the HMS Erebus in about 36 feet of water in the eastern Queen Maud Gulf. Just as the Inuit had suggested, Erebus was found far south from the location detailed in the 1848 note. Parks Canada will continue exploring the well-preserved Erebus in 2016 and keep searching for the HMS Terror.